Springfield College Hosts Third Annual Legislative Breakfast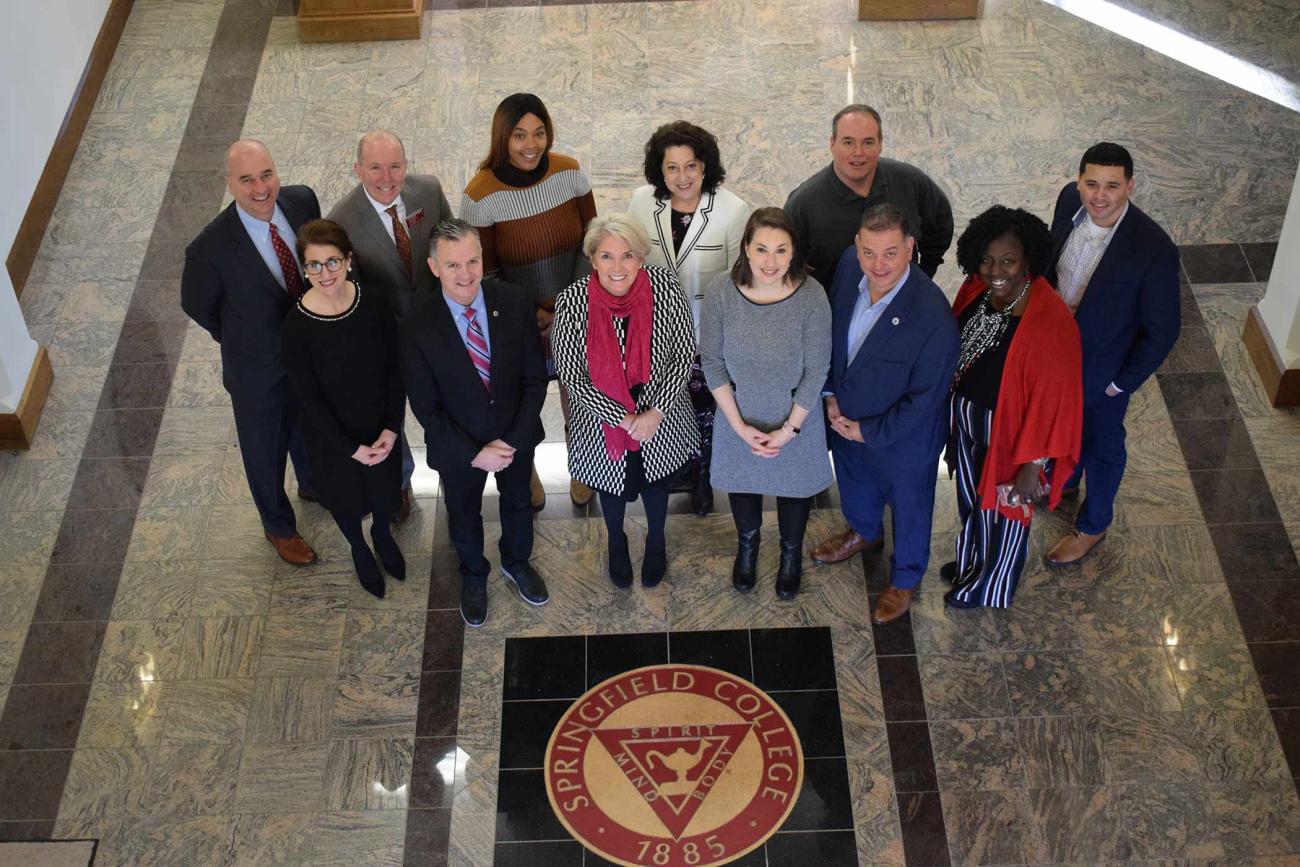 Local State Representatives and aides from state and federal legislative offices participated in the third annual Springfield College legislative breakfast Feb. 14. The breakfast was held on the College's main campus and hosted by Springfield College president Dr. Mary-Beth Cooper.
While topics surrounding Springfield College's commitment to creating new and maintaining existing community partnerships were discussed, much of the conversation centered around the issue of student athletes profiting off of their name, image, and likeness. Cooper has been part of a working group selected by the NCAA President and Board of Governors to address recent legislation proposed at the federal and state levels surrounding name, image, and likeness rights of student athletes. Cooper is the sole Division 3 college president on the working group. 
In the photo above are, front row, left to right, Elle Morgan, Springfield College general counsel, State Rep. Brian Ashe, Dr. Cooper, Melissa Olesen, aide to U.S. Sen. Ed Markey, State Rep. Angelo Puppolo, and Marvenia Shubrick, aide to State Rep. Jose Tosado; and back row, left to right, Rob McCarron, Senior Vice President for the Association of Independent Colleges and Universities in Massachusetts, Stephen Roulier, Springfield College Vice President for Communications and External Affairs,  Nyanna Slaughter, aide to U.S. Sen. Elizabeth Warren, Jennifer Metsch, aide to State Senator Eric Lesser, Bruce Adams, aide to Puppolo, and Sebastian Villanueva, aide to State Senator James Welch.