Springfield College Hosts Voter Awareness Event Featuring Tahirah Amatul-Wadud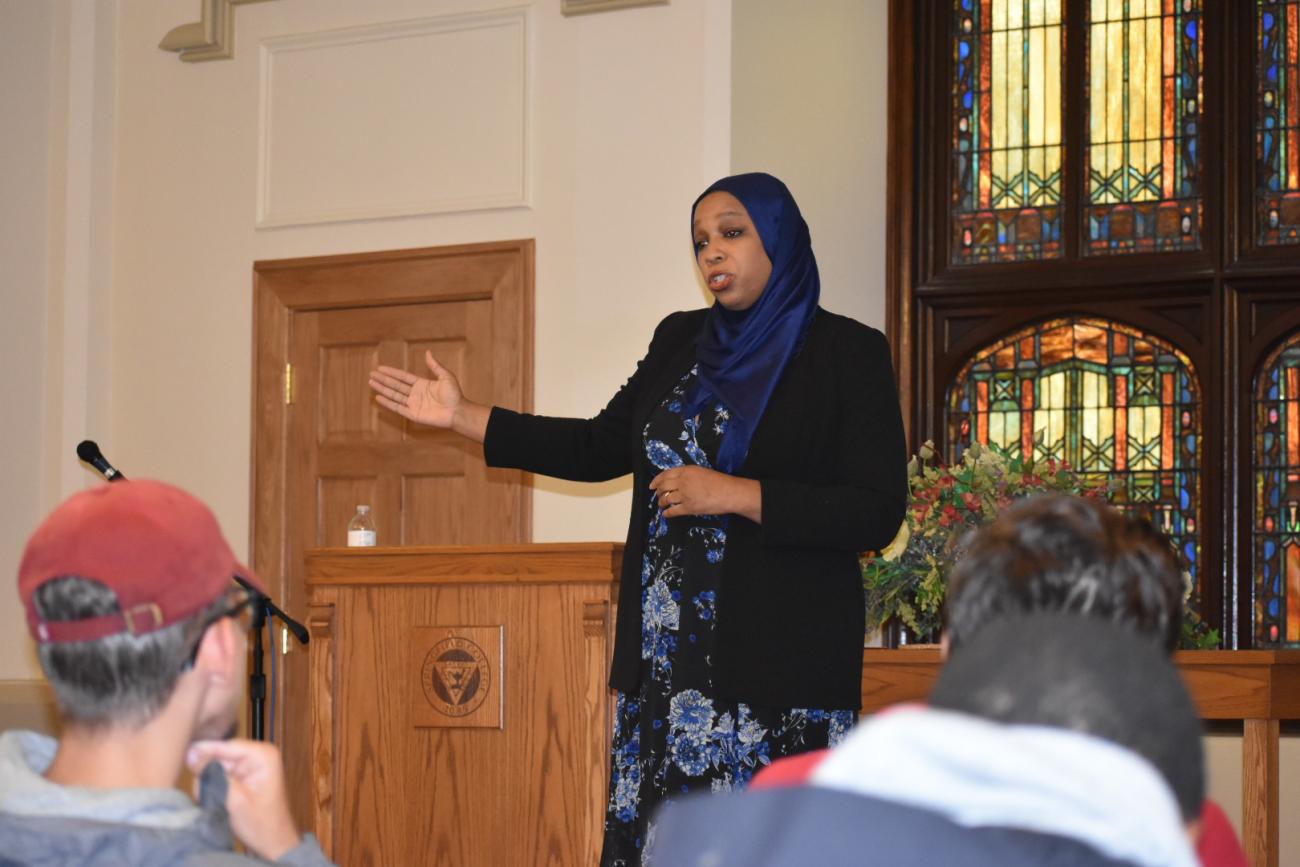 Springfield College welcomed Tahirah Amatul-Wadud to the campus on Monday, Oct. 15, in the Marsh Memorial Chapel, as she told her inspirational story of her run as a candidate for the US House of Representatives for Massachusetts' First Congressional District seat this past September.
Amatul-Wadud's visit, which was open to the campus community and public, was part of a voter awareness campaign at Springfield College that is focused on helping to empower the next generation of young voters.
Amatul-Wadud, a domestic relations and civil rights attorney from Springfield, has been a community advocate since 1991, when at 17-years old, she joined with Springfield's Maple High Six Corners Neighborhood Council.
As a volunteer commissioner for the Massachusetts Commission on the Status of Women, Amatul-Wadud advocates before the state legislature to enact laws responsive to the needs of women and girls.
She also is a member of the Family Advisory Council of Boston Children's Hospital. A 1998 graduate of Elms College and a 2005 graduate of Western New England University School of Law, Amatul-Wadud was named a 2016 Top Woman of Law by Massachusetts Lawyers Weekly.
Register to Vote Online Now - Vote on November 6th!
To vote on November 6, individuals must register in Massachusetts no later than Wednesday, Oct. 17. All Springfield College students can register using their on campus addresses. Students can register to vote at this event.
If you have a disability and require a reasonable accommodation to fully participate in events, please contact (413) 748-3044 to discuss your accessibility needs. Springfield College is a smoke-and-tobacco-free campus.