Springfield College to Implement Test-Optional Admissions Policy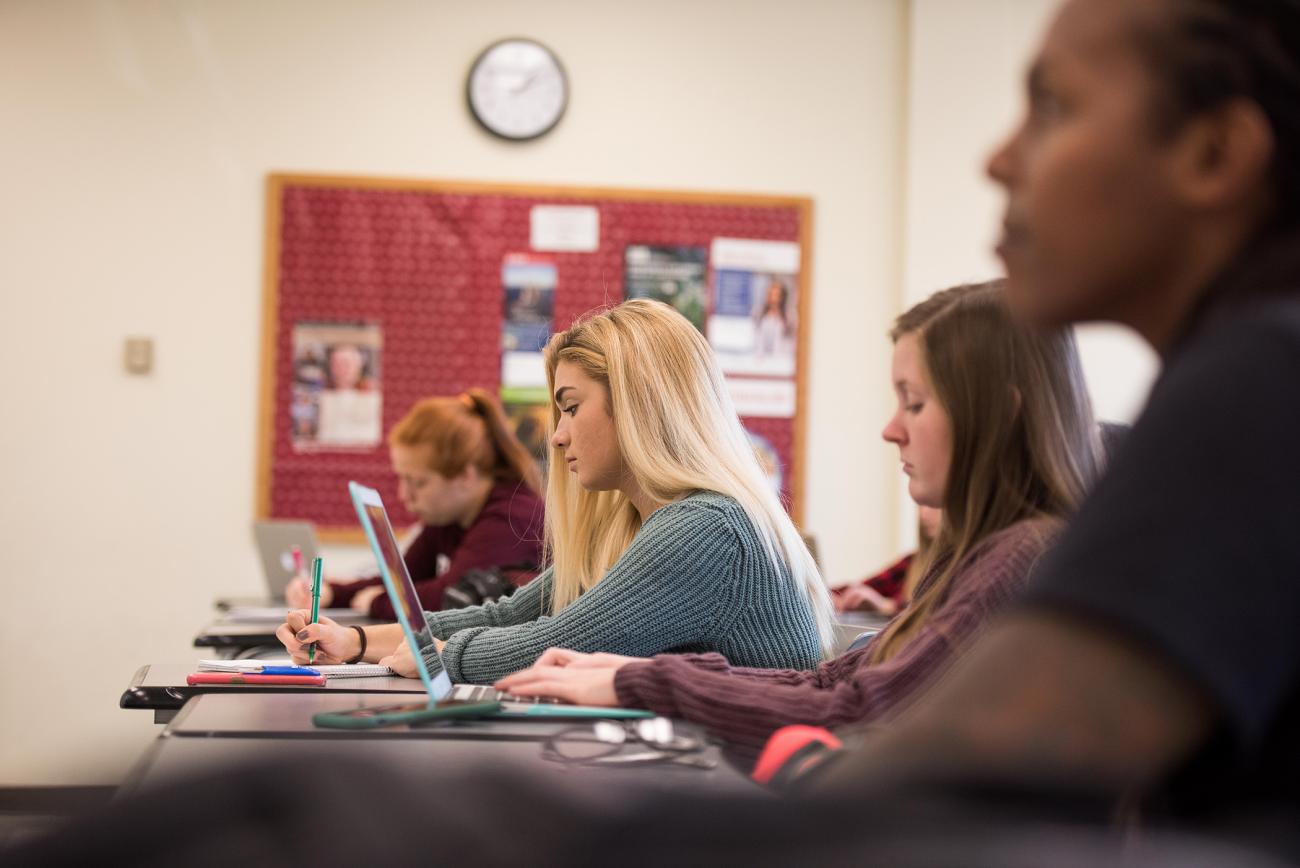 Springfield College has implemented a "test-optional" policy for the upcoming 2019-20 admissions year. The new policy stresses standardized test scores (SAT/ACT) will be optional for first-year students starting to apply this August. The test-optional policy includes all academic programs/majors with the exception of physical therapy, physician assistant, occupational therapy, athletic training, and education programs (these programs will continue requiring the submission of an SAT or ACT test score for admission consideration).
A test-optional policy leaves the decision up to the student as to whether or not he/she wishes to submit an SAT or ACT score since it is no longer required. The Office of Undergraduate Admissions is allowing applying students to decide for themselves whether their test results are an accurate representation of their academic ability and potential. Test scores may help in the admissions decision; however, they will no longer be a weighted factor in the awarding of merit-based scholarships.
Springfield College joins multiple prestigious colleges and universities throughout the country in deciding to go SAT/ACT optional which supports a goal throughout higher education in providing greater access to students from varying educational and socioeconomic backgrounds, and substantially expanding opportunity and access for low and moderate income students. According to FairTest.org, more than 700 four-year accredited colleges and universities are now test-optional.
"Springfield College has always been committed to access, equity and diversity in our admissions processes, and our decision to become test-optional enhances that commitment," said President, Mary-Beth Cooper. "A test-optional policy strengths our ability to identify those students truly capable of having a successful college career, minus the possible barriers created by standardized testing. Overwhelming research points to high school GPA as the best indicator of college readiness as opposed to a test score."
Springfield College has always supported an all-inclusive admissions practice that stresses standardized test scores were just one factor in an applicant's consideration. The new policy will enhance this approach in attaining and retaining the best students, while continuing to improve the academic quality of the student body as it has the last few years.
"There is so much more to student applicants other than how they may have performed on a standardized test - especially since research has shown that some tests may unfairly disadvantage certain students," said Springfield College Vice President for Enrollment Management, Stuart Jones. "We have always practiced and valued an admissions process that is holistic in nature," added Jones. "We stress a process that evaluates the non-cognitive aspects of a student's readiness for college as well as his or her cognitive performance such as GPA or college preparatory coursework. It is an exciting time at Springfield College. Our new student enrollment continues to increase each year and opening the door of access to our remarkable educational opportunities with our test-optional policy will only enhance our growth."
Springfield College is an independent, nonprofit, coeducational institution founded in 1885. Nearly 5,000 students, including 2,500 full-time undergraduate students, study at its main campus in Springfield, Mass., and at its regional campuses across the country. Springfield College inspires students through the guiding principles of its Humanics philosophy – educating in spirit, mind, and body for leadership in service to others.