Springfield College to Match MGM Resorts Scholarship Program Recipients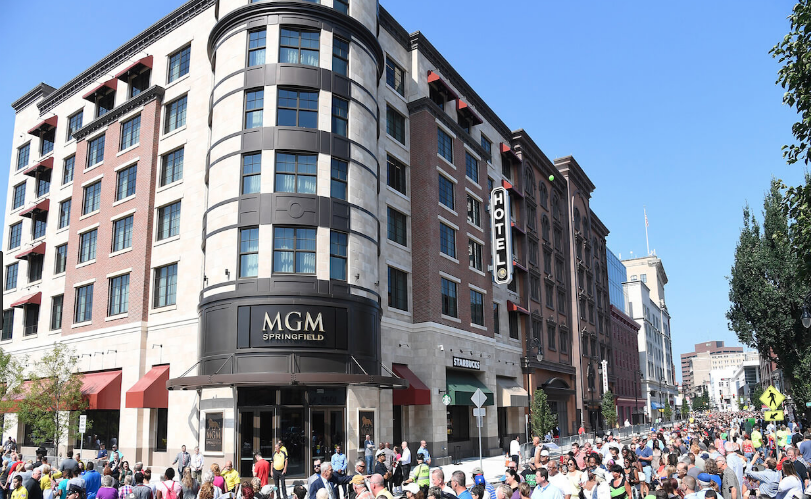 With their own MGM Matching Grant, Springfield College will be providing matching dollars to recipients of the MGM Resorts Scholarship Program who will be enrolling at Springfield College starting with the 2019 spring semester. The MGM Resorts Scholarship Program awards $2,500 to selected children of MGM Resorts' full-time domestic employees, and Springfield College is excited to match that scholarship with its own $2,500 award. The MGM Matching Grant is available to any Springfield College full-time, degree-seeking undergraduate or graduate student, who has a parent working as an MGM employee.
"Springfield College is well known for being a highly engaged and active partner in our local and surrounding communities," said Springfield College Vice President for Enrollment Management Stuart Jones. "Naturally it makes sense for us to support our newest partner, MGM Resorts, in matching the generous scholarship dollars they want to provide to children of employees who are college bound. We made our matching grant intention known to MGM officials here in Springfield recently and greatly appreciated their words of excitement and appreciation for our partnership in matching their Scholarship Program."
The $5,000 combined total from both the MGM Resorts Scholarship Program and the MGM Matching Grant from Springfield College will be disbursed in the first year of a student's enrollment. To be eligible for the MGM Matching Grant, students must identify that they will be recipients of the MGM Resorts Scholarship at the time of their application to Springfield College.
Like all financial aid generously given by Springfield College, this new grant is intended to help high school and college graduates increase their access to post-secondary educational opportunities through the many undergraduate and graduate degree programs offered on the main campus in Springfield, Massachusetts and at six additional regional campuses throughout the United States.