Springfield College Named to Phi Theta Kappa 2019 Transfer Honor Roll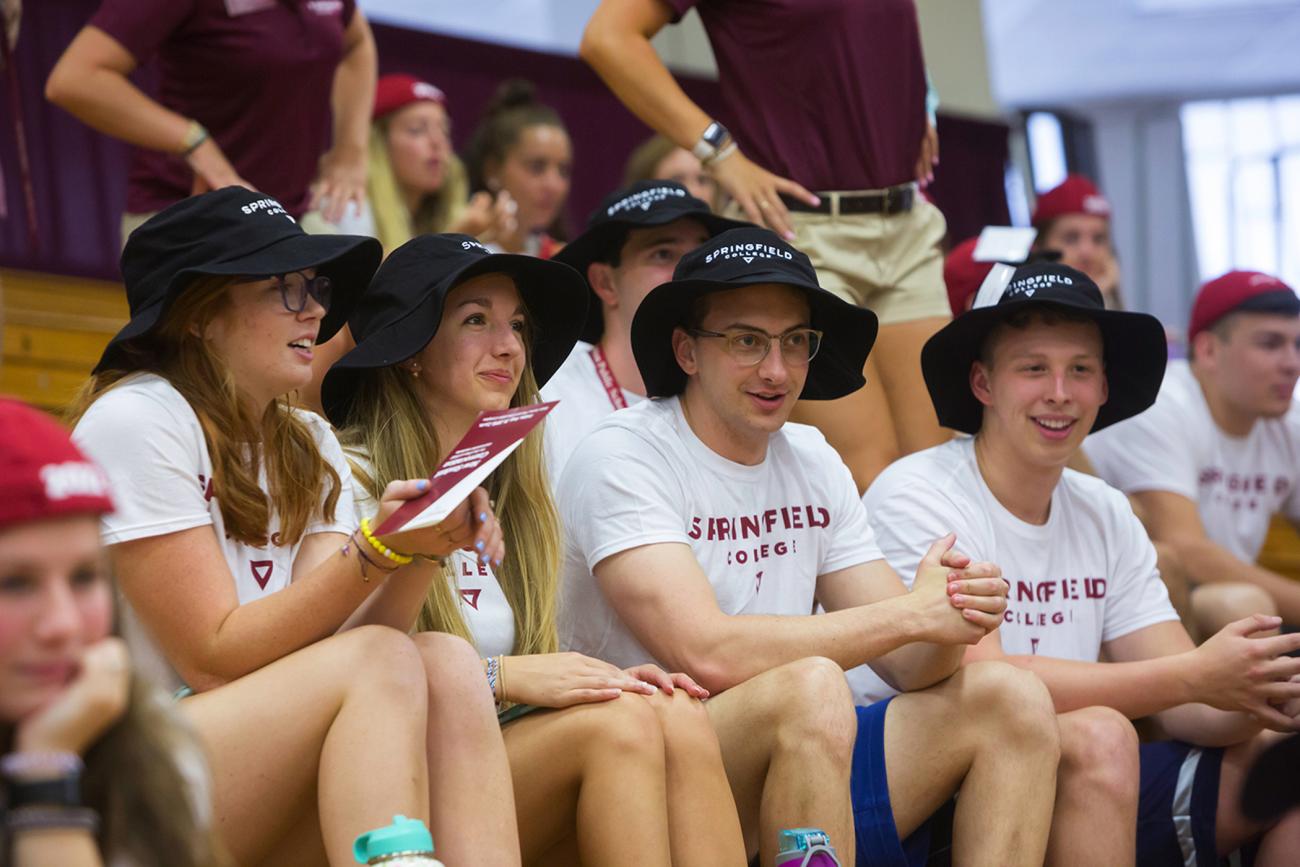 For the fourth-consecutive year, Springfield College has been named to Phi Theta Kappa's Transfer Honor Roll, which identifies the top four-year colleges and universities for creating dynamic pathways to support community college transfer. Springfield College is one of only 78 colleges and universities in the country to be recognized for this honor, including one of only three colleges and universities in Massachusetts to be honored.
"We are very honored once again to be among a small, select group of colleges recognized nationally by Phi Theta Kappa for our high level of commitment to the success of transfer students," said Stuart Jones, vice president for enrollment management at Springfield College. "Educating students in spirit, mind, and body for leadership in service to others is the hallmark of who we are and what we do best."
This honor comes on the heels of the newest transfer initiative at Springfield College, which will allow incoming transfer students in the fall 2019 semester and beyond to transfer up to 75 credits. This represents an increase of transferable credit, up from the previous limit of 60 credits, and makes Springfield even more transfer-friendly.
Winners are selected based on engagement, collaboration, impact, and achievements related to the transfer of community college students as well as partnerships, support, admissions outreach, scholarships/financial aid, student engagement opportunities, and institutional priorities. Information submitted in the applications has the potential to support future transfer studies from Phi Theta Kappa.
These 78 colleges and universities, which offer exemplary programs, initiatives, and benefits for community college transfers, will be featured in the 2019 Phi Theta Kappa Partners in Excellence publication, distributed to higher education leaders nationally, and will receive recognition on Phi Theta Kappa's website and at PTK Catalyst, Phi Theta Kappa's 2019 annual convention in Orlando, Fla., April 4-6.
Phi Theta Kappa President and CEO Lynn Tincher-Ladner said the new recognition program reflects the growing importance of transfer in helping the U.S. achieve its college completion goals, and will promote further study and sharing of best practices.
"We know community college transfer students perform as well as or better than non-transfer students at four-year colleges," said Tincher-Ladner. "It's more important than ever before to highlight what these colleges are doing right to promote transfer success and to encourage others to follow suit."
Tincher-Ladner added that colleges and universities who provide high-quality transfer programs benefit from the rich perspective and diversity community college students bring to the student body.
"These students are scholars, leaders, global citizens, often with higher grade point averages than students who started at the university," she said. "In order to ensure their continued success, the Transfer Honor Roll Program identifies colleges and universities that understand the unique needs of community college transfer students and applauds the dynamic pathways these colleges have created to continue fostering student success at the four-year college."
Springfield College is an independent, nonprofit, coeducational institution founded in 1885. Nearly 5,000 students, including 2,500 full-time undergraduate students, study at its main campus in Springfield, Mass., and at its regional campuses across the country. Springfield College inspires students through the guiding principles of its Humanics philosophy – educating in spirit, mind, and body for leadership in service to others.