Springfield College Named to Phi Theta Kappa Transfer Honor Roll for Fifth-Consecutive Year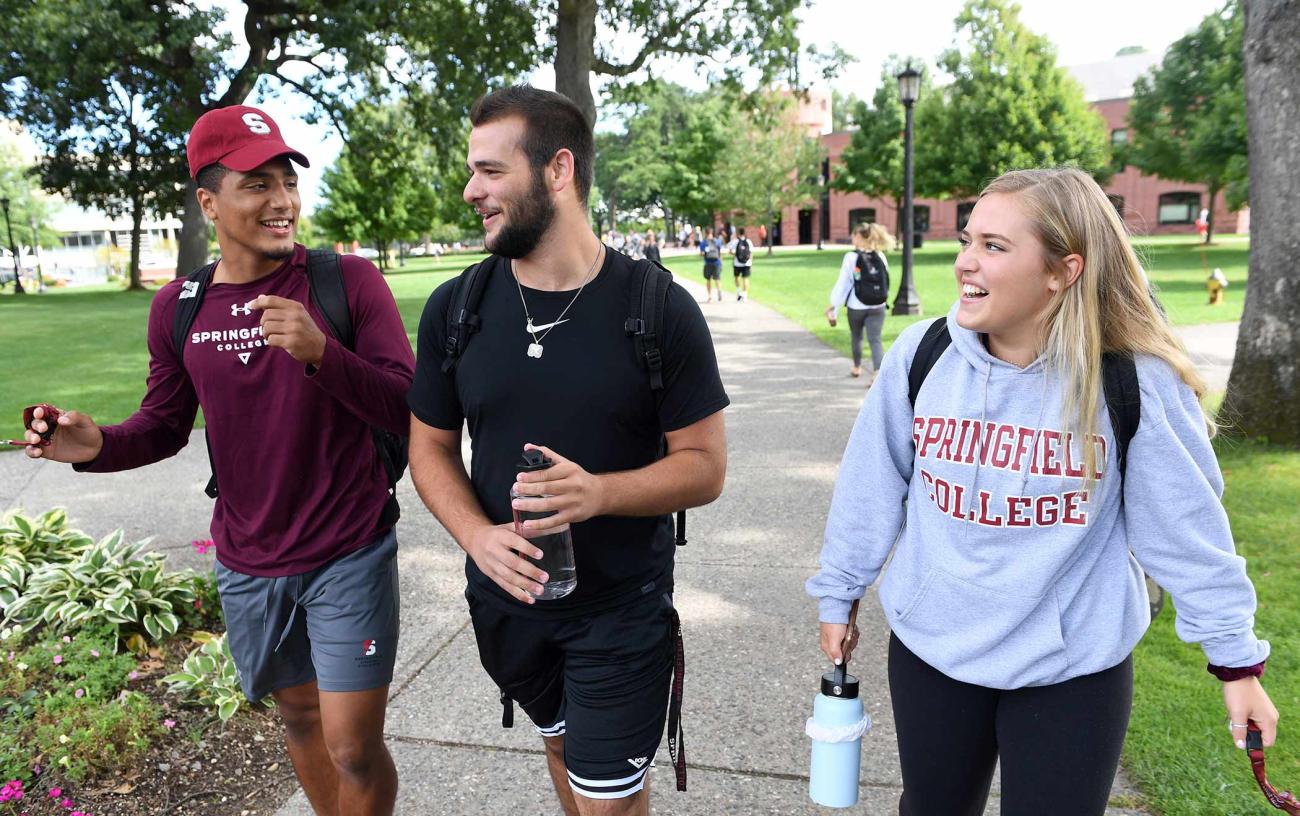 For the fifth-consecutive year, Springfield College has been named to the Phi Theta Kappa Transfer Honor Roll, which identifies the top four-year colleges and universities for creating dynamic pathways to support community college transfer. Springfield College is one of only 122 colleges and universities in the country to be recognized for this honor, including one of only five colleges and universities in Massachusetts.
"We are very honored once again to be among a small, select group of colleges recognized nationally by Phi Theta Kappa for our high level of commitment to the success of transfer students," said Stuart Jones, vice president for enrollment management at Springfield College. "Educating students in spirit, mind, and body for leadership in service to others is the hallmark of who we are and what we do best."
Introduced at the start of the 2019-20 academic year, Springfield College continues to allow incoming transfer students to transfer up to 75 credits. This represents an increase of transferable credit, up from the previous limit of 60 credits, and makes Springfield even more transfer-friendly.
"It's my number one goal to make the Springfield College transfer application process as transparent and stress-free as possible, and to provide students and families with the highest level customer service experience," said Senior Assistant Director of Admissions/Transfer Coordinator Kate Stano.
The Transfer Honor Roll recognizes four-year colleges and universities that have developed transfer pathways, which lead to excellence and success among community college transfer students. Colleges were selected based on their Transfer Friendliness Rating, which is determined by the Transfer Profile they create in PTK Connect.
PTK Connect is the Phi Theta Kappa online tool that helps students find their best-fit colleges, career pathways, and more. Students can search for colleges by name, scholarship offerings, or cost, and they can use institution profiles to help evaluate where they'd like to enroll.
"The Transfer Honor Roll reflects the growing importance of recognizing and responding to the needs of transfer students," said Phi Theta Kappa President and CEO Lynn Tincher-Ladner. "This award is given to four-year colleges and universities with proven outcomes for transfer success. They are the best at providing a supportive and smooth transition from community college—equating to increased rates of bachelor's degree attainment for transfer students."
Colleges utilizing PTK Connect can complete a Transfer Profile, which asks questions about admissions practices, cost of attendance, campus life, recruitment practices, and peer reviews. It is meant to reflect what the transfer student experience is like at their colleges, as well as the strategies colleges are taking to support and enroll transfer students.
The profile immediately gives colleges a Transfer Friendliness Rating they can use internally to gauge how friendly their admissions and recruitment strategies are at their institution. The top 25 percent highest-rated colleges are named to the Transfer Honor Roll.
"PTK Connect and the Transfer Profile are one of a kind and no other resource specifically focuses on supporting transfer students and sharing data relevant exclusively to this population of students," said Phi Theta Kappa Vice President of Scholarship and Membership Christin Grissom.
Colleges and universities that provide high-quality transfer programs benefit from the rich perspective and diversity community college students bring to the student body. These students are scholars, leaders, and global citizens.
Phi Theta Kappa is the premier honor society recognizing the academic achievement of students at associate degree-granting colleges and helping them to grow as scholars and leaders. The Society is made up of more than 3.5 million members and nearly 1,300 chapters in 11 nations, with approximately 240,000 active members in the nation's colleges. Learn more at ptk.org.
Springfield College is an independent, nonprofit, coeducational institution founded in 1885. Approximately 4,100 students, including 2,500 full-time undergraduate students, study at its main campus in Springfield, Mass., and at its regional campuses across the country. Springfield College inspires students through the guiding principles of its Humanics philosophy – educating in spirit, mind, and body for leadership in service to others.