Springfield College Participates in The Harold Grinspoon Charitable Foundation's Entrepreneurship Initiative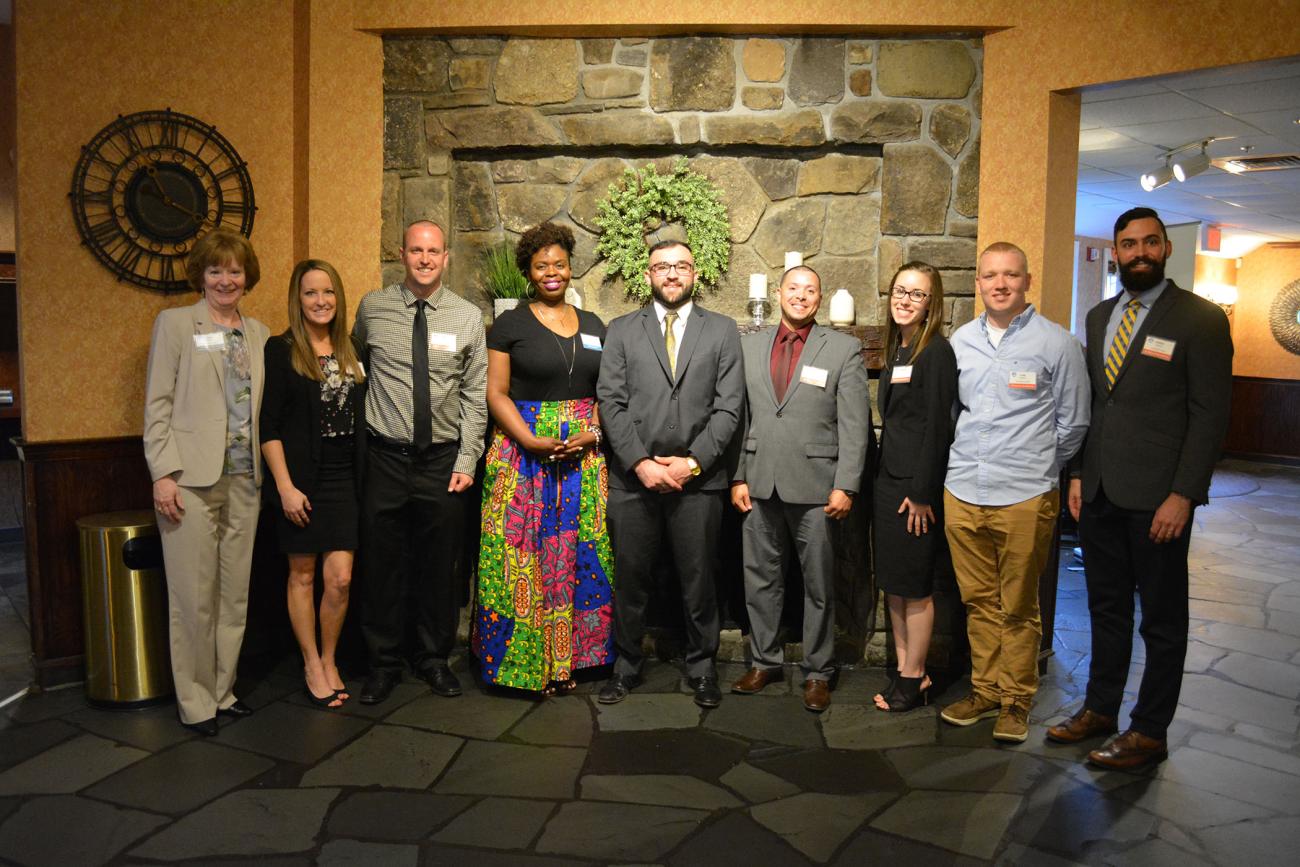 Springfield College participated in The Harold Grinspoon Charitable Foundation's Entrepreneurship Initiative celebrating collegiate entrepreneurship at the annual banquet on Wednesday, April 24, at the Log Cabin in Holyoke. The event's entrepreneur showcase featured students from all 14 colleges in the Pioneer Valley who have either started their own businesses or are on the cusp of doing so.
 "Though I'm a seasoned entrepreneur, I get a thrill every year from seeing these creative business minds at work!" says philanthropist Harold Grinspoon.
Following the exhibition, six local banks sponsored a Live Elevator Pitch Competition for area college students with contestants from the 14 area colleges and universities delivering 90-second pitches. The top three winners received prizes, with sponsors including Berkshire Bank, Country Bank, PeoplesBank, People's United Bank, United Bank, and Westfield Bank. 
Wombi Rose, co-founder of Lovepop Cards in Boston delivered the keynote speech. Lovepop is on a mission to reinvent the social expressions industry with an imagination meets engineering approach to designing pop-up cards.  They are on a mission to create one billion magical moments by empowering others to do something meaningful for the special person in their lives.  Lovepop earned an investment from Kevin O'Leary on ABC's "Shark Tank" in 2015. 
 A brief awards ceremony concluded the evening, honoring students from the 14 participating colleges and universities: American International College, Amherst College, Bay Path University, Elms College, Greenfield Community College, Hampshire College, Holyoke Community College, Mt. Holyoke College, Smith College, Springfield College, Springfield Technical Community College, University of Massachusetts, Western New England University, and Westfield State University.