Springfield College Partners with Mystic Aquarium to Offer Summer Camps on Campus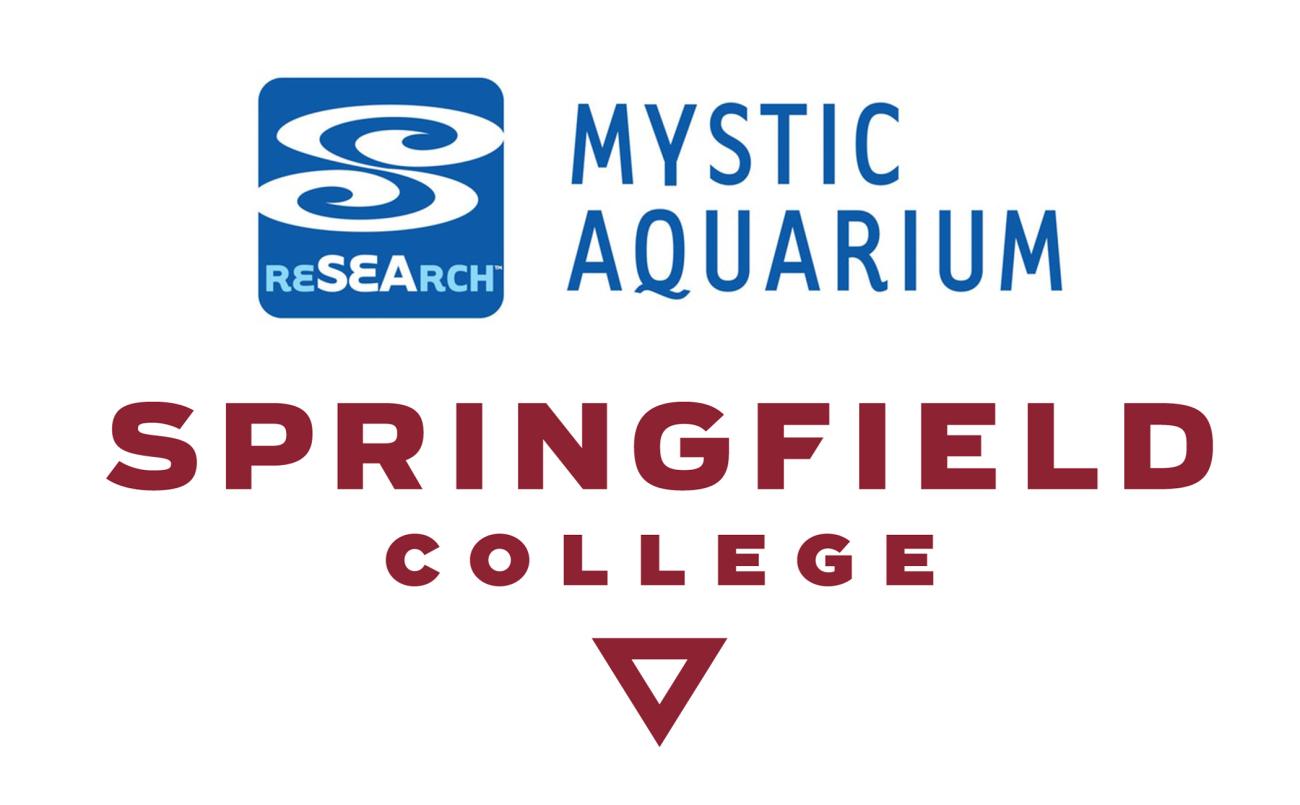 Springfield College and Mystic Aquarium have partnered to offer summer camps on the Springfield College campus that are designed for youth who love animals, the aquatic world, and environmental conservation. The educational experiences for children entering grades 2-12 will include week-long options from July 9 through August 3, and will include hands-on activities, up-close animal encounters, and field trips.
This initiative is one of many new partnerships created by Springfield College with members of the business community who share with us a common mission of educating others.
"We are excited that the popular Mystic Aquarium has partnered with Springfield College on this unique and one of a kind experience for youth in our community," said Dr. Mary-Beth Cooper, Springfield College president. "The experiential learning and hands on experiences at Mystic Aquarium resonates with our mission of educating the whole person and we believe this camp will provide new and exciting opportunities for learning."
The mission of Mystic Aquarium is to inspire people to care for and protect our ocean planet through conservation, education and research.
"Every day, Mystic Aquarium educators engage with students of all ages to practice science-based conservation in fun and engaging ways," said Kelly Matis, Mystic Aquarium's Vice President of Education and Conservation. "Summer months provide us with even more unique opportunities to work with kids to foster conservation-minded citizens of the future."
For students entering grades 2-5, the Endangered Species Camp is a weeklong program from July 16-20 and July 30-August 3, and is complete with hands-on activities relating to the planet's most endangered animals like sharks, penguins and more. Campers will have the opportunity to investigate the pond on the Springfield College campus, speak with animal care experts directly from Mystic Aquarium and enjoy animal encounters.
For students entering grades 6-8, the Mystic Aquarium Adventure is offered from July 9-12, July 16-19, and July 23-26, and is specially designed for youth with an admiration for animals and ocean habitats and a budding interest in environmental conservation. Hands-on journeys of exploration take place on the Springfield College campus, along the Connecticut shoreline and at Mystic Aquarium. Beach exploration and ecosystem studies are included in programming that also includes an overnight adventure at Mystic Aquarium. Transportation to off-site adventures is included.
For grades 9-12, the Animal Science program is a teen camp for students offered from July 9-12, July 23-26, and July 30-August 2. The camp has a focus on animal care and science through investigational case studies of animals from Mystic Aquarium including beluga whales, penguins, seals, reptiles and fish. Meeting on the Springfield College campus, teens learn about animal rescue and rehab, career paths in animal health and veterinary science and more.  Provided travel to Connecticut allows for further habitat exploration and also offers opportunities for Aquarium behind-the scenes visits -all with the goal of providing a better understanding of animal care and veterinary work.
A complete list of camps including schedules and complete program summaries, can be found by visiting http://www.mysticaquarium.org/summer-camps-springfield-college/