Springfield College Peer to Peer Unsung Heroes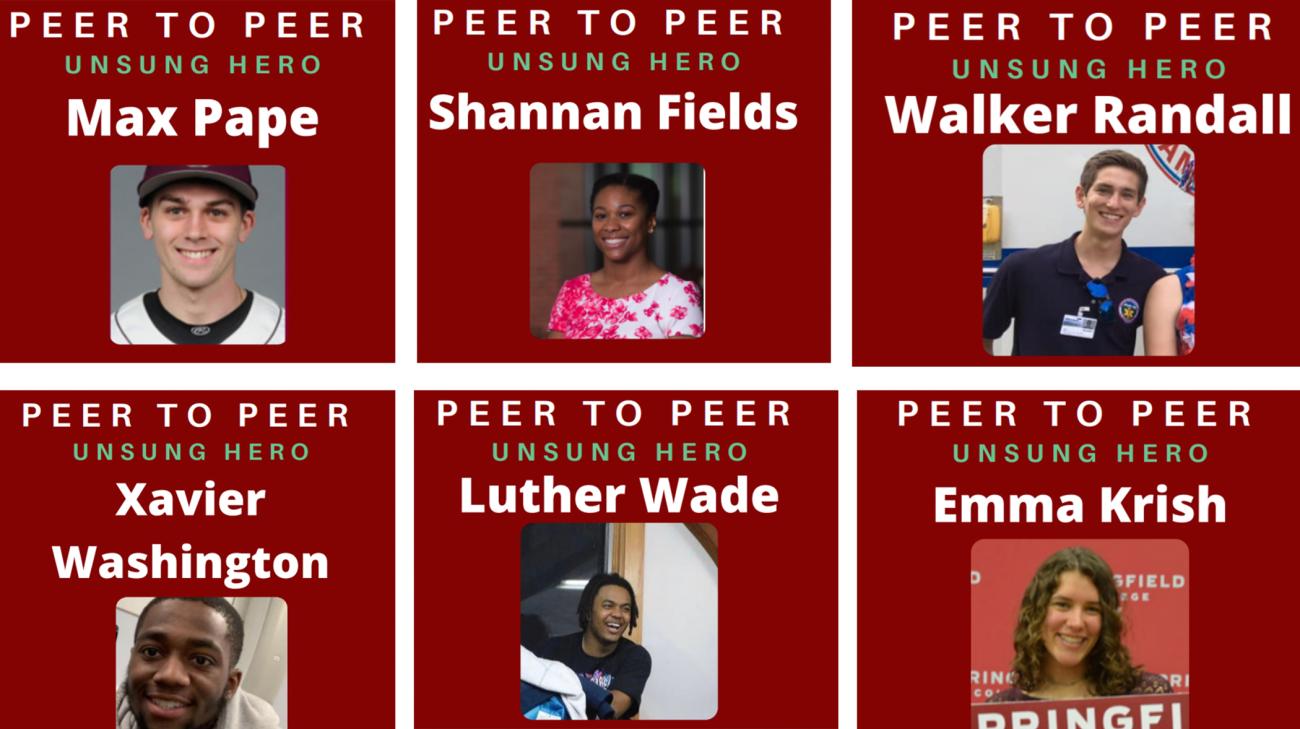 The Springfield College Office of Student Activities is recognizing some unsung heroes around campus this semester. These students are recognized for going above and beyond to support, encourage, and inspire fellow peers. Take a look at our first set of unsung heroes! If you have a student you would like to nominate use the link below! Nominations will continue throughout the semester. 
https://springfield.edu/unsung-hero
The comments below are what members of our campus community expressed when nominating each award recipient. 
Max Pape has constantly been someone I look up to in this community. He is happy, kind, and bold. He is always looking to help others around him and support people.
Shannan puts forth all of her efforts to promote equity, inclusion, and innovation in everything she does at Springfield College. She is not recognized enough for the effort she puts into diversity and inclusion work on the campus.
Walker deserves so much credit for all of the hard work he has put in regarding his major, his work in the city of Springfield, and our own campus. Walker is constantly signing up for shifts working as an EMT in the city of Springfield where he works 12 hour shifts and then comes back to the campus to continue pursuing his passion. Walker is one of the most hardworking people I know who embodies the true humanics philosophy and he deserves to be recognized. 
For almost a year now, I have seen Luther through social media and on campus have a powerful role in emphasizing the BLM movement. Between playing a major role in the BLM march that was held on the campus and his dedicated effort to activism. It is clear he wants to leave a positive impression on his peers and inspire them each day. Luther also has an immense passion for NSO and he embodies the spirit of the program. I am proud to call Luther my friend and I feel he is more than deserving to earn this distinction. 
Xavier Washington invests in this community and helps to get people to try new things and push their boundaries. 
Emma is the glue of every organization she is a part of. She has the most impressive way of connecting with people, and she often is the one lifting others up.