Springfield College Police Department Participates in Tip-A-Cop Fundraiser for Special Olympics of Massachusetts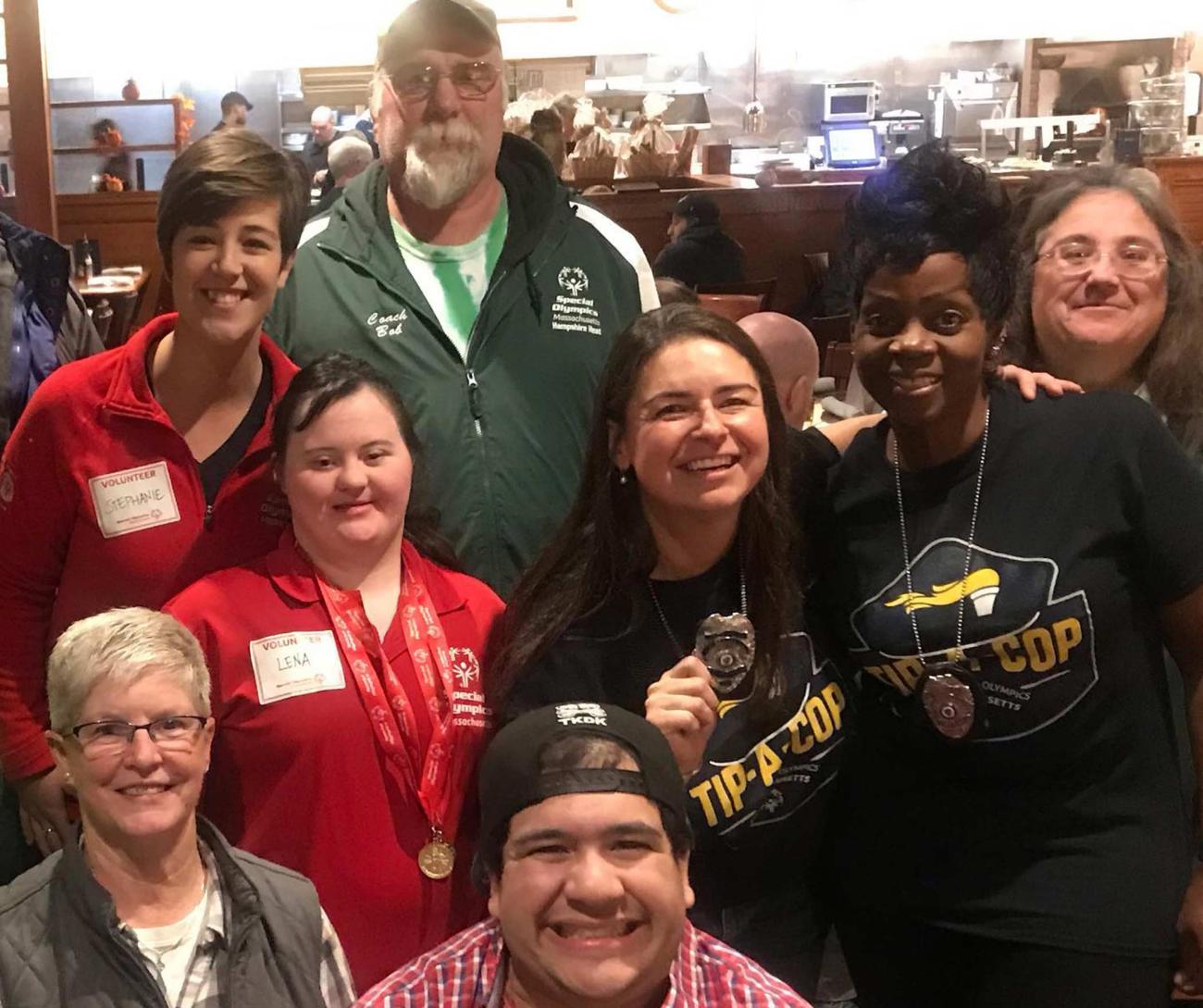 Springfield College Community Policing Liaison Cheri Burton participated in the Law Enforcement Torch Run Program Tip-A-Cop fundraiser at Carrabba's Italian Grill, located at 955 Riverdale Street in West Springfield, on Thursday, Nov. 14. Local Law Enforcement Officers participated as celebrity servers during the event, will all of the tip revenue they received going to benefit the Special Olympics of Massachusetts.
The Springfield College Police Department takes part in the Law Enforcement Torch Run Program year-round fundraising and awareness-building programs, designed to allow members of the law enforcement community the opportunity to support Special Olympics athletes who live, work and compete in their local communities.
Springfield College has a long-standing relationship with the Special Olympics hosting the Special Olympics Massachusetts Qualifying Volleyball Tournament during the month of April at Blake Arena. Students in the Springfield College Sport Management and Recreation Department run the event In 2016, Timothy Shriver, chairman of the Special Olympics, delivered the commencement address to graduating students.