Springfield College Professor Earns Sport, Exercise and Performance Psychology Paper of the Year Award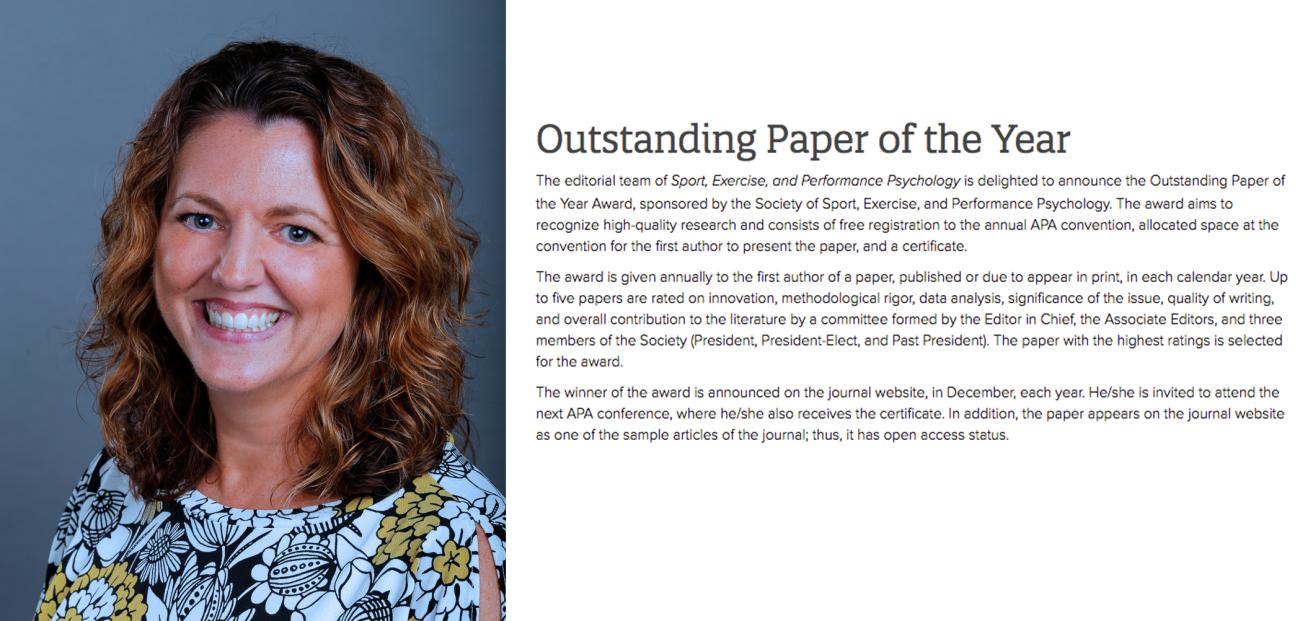 Springfield College Associate Professor of Exercise Science and Sport Studies and Director for Sport and Exercise Psychology Jasmin Hutchinson recently had her article titled "The influence of self-selected music on affect-regulated exercise intensity and remembered pleasure during treadmill running," selected as the Sport, Exercise and Performance Psychology (SEPP) Paper of the Year for 2018.
"I was surprised and truly honored to receive this award," said Hutchinson. "SEPP is one of the leading journals in the field and the quality of papers is very high, so to have been chosen as the Paper of the Year is incredible. I'm really excited for the rest of the research team who worked with me on this study, especially the Springfield College graduate students."
The award is given annually to the first author of an article published in SEPP based on the article's innovation, methodological rigor, quality of data analysis, significance of the issue, and quality of writing. The award consists of free registration to the annual American Psychological Association Convention, and the presentation of a certificate of achievement at the Convention. In addition, the paper appears as one of the sample papers on the journal website.
SEPP is the official journal of the Society for Sport, Exercise and Performance Psychology, Division 47, of the American Psychological Association. In an effort to recognize and promote high quality research published in SEPP, in 2016, the Society together with the SEPP journal established the Paper of the Year Award.
Springfield College is a private, coeducational institution founded in 1885. Nearly 5,000 students, including 2,500 full-time undergraduate students, study at its main campus in Springfield, Mass., and at its regional campuses across the country. Springfield College inspires students through the guiding principles of its Humanics philosophy – educating in spirit, mind, and body for leadership in service to others.