Rehabilitation and Disability Studies Major Earns Ted Daniels Scholarship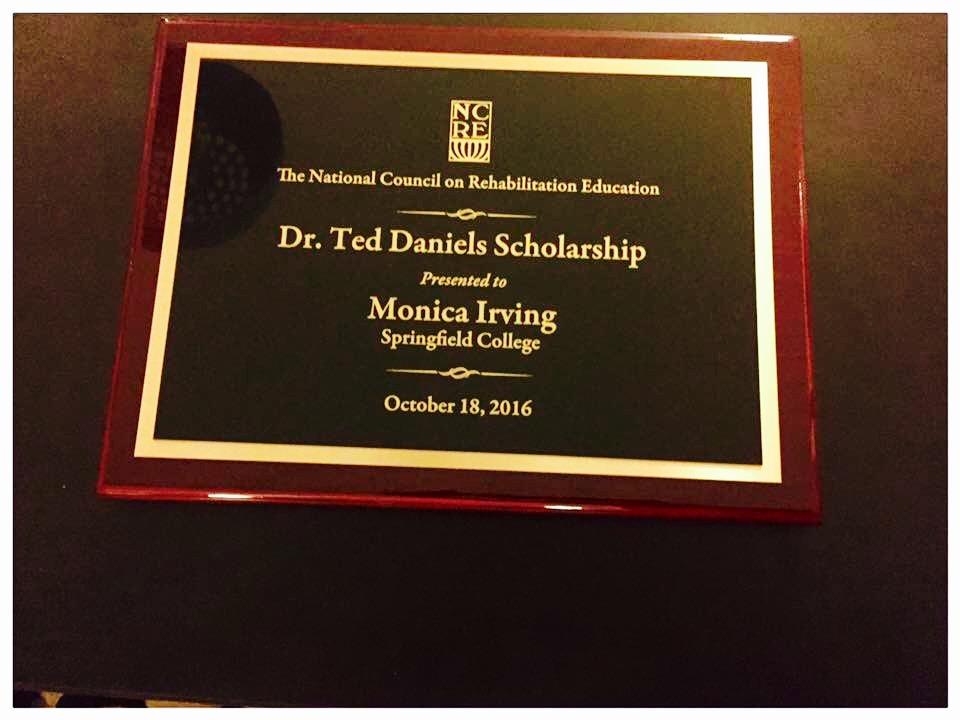 Springfield College Rehabilitation and Disability Studies major Monica Irving recently received the Dr. Ted Daniels Scholarship presented by the National Council on Rehabilitation Education. Irving is a graduate student in the rehabilitation counseling and services master's program.
"We are all so proud of Monica and the success she has had in our program," said Springfield College Professor of Rehabilitation and Disability Studies/Graduate Coordinator. "She has overachieved the whole time she has been with us. She is definitely a great candidate for a doctoral program in counselor education, special education, or transition services."
Inspired by the consistent theme of diversity and inclusion throughout Dr. Ted Daniels' career, the Council on Diversity and Equity established a scholarship in his name to annually support students to attend NCRE training conferences to interact with rehabilitation educators and professionals.
Daniels enjoyed an extensive career in rehabilitation, expanding over 35 years as an administrator, manager, educator, and recipient of over 26 honors and awards for his service to the profession and the community. Daniels led the development of a successful grant to institute a graduate program in rehabilitation counseling at the University of the District of Columbia.