Springfield College School of Social Work Hosts Open House in Springfield and Worcester on October 12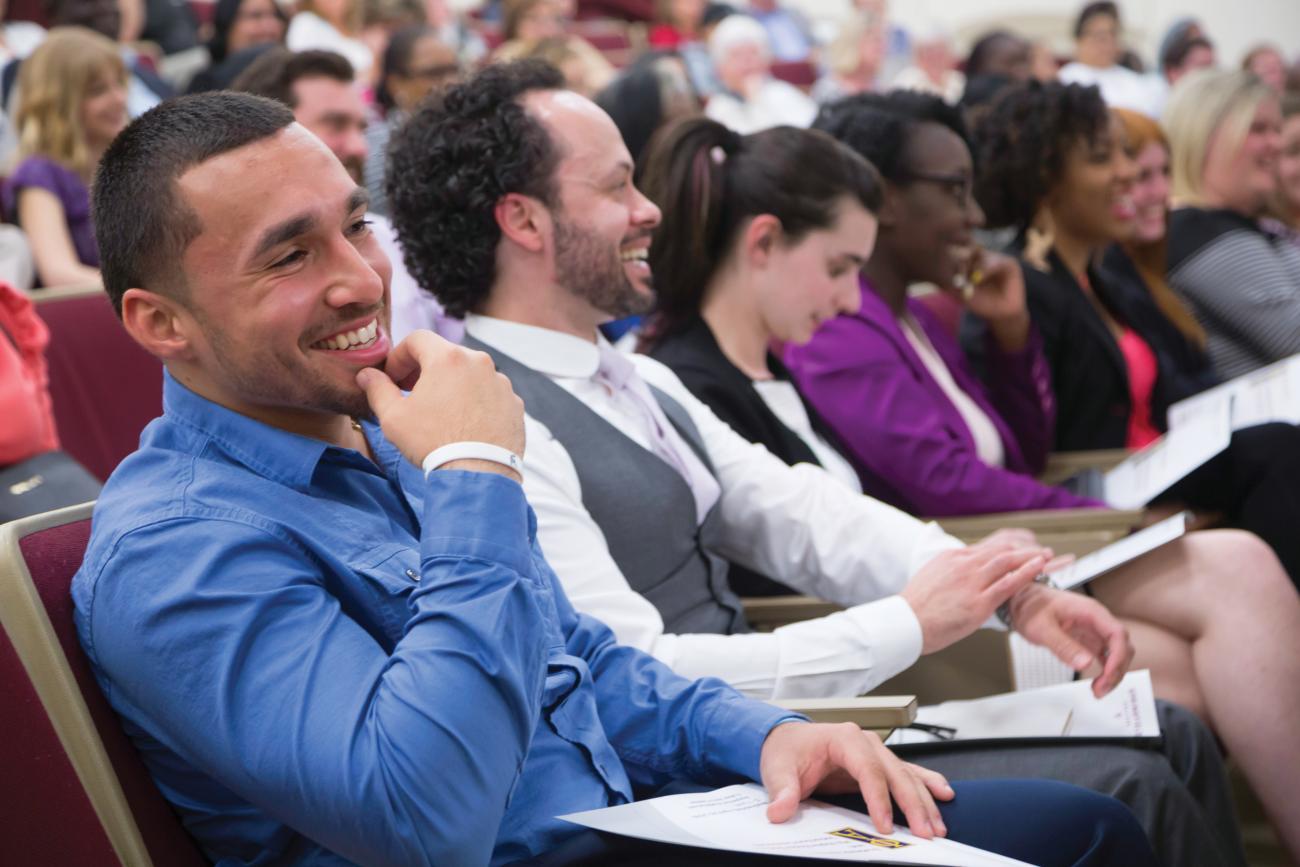 The Springfield College School of Social Work (SSW) will be holding an open house for prospective students from 4 to 6 p.m. at the Brennan Center, 45 Island Pond Road, Springfield, Mass., and at Saint Vincent Hospital, 123 Summer Street, Worcester, Mass., on October 12, 2017.
The SSW offers multiple programs for students including a full-time, two-year, weekday master of social work program in Springfield, and a part-time, three-year, weekend master of social work program in Springfield and Worcester. There are also options for graduates of Council on Social Work Education-accredited Bachelor of Social Work programs to choose either a four-semester weekend or three-semester weekday advanced standing program. The combined Master of Social Work/Juris Doctorate is a four-year, full-time program in conjunction with Western New England University School of Law. Students also can work toward a post-master's certificate in advanced practice with children and adolescents.
"Your decision to pursue a master of social work degree (MSW) is timely as the U.S. Bureau of Labor Statistics predicts that the demand for social workers is slated to increase by 12 percent from 2014 to 2024, and the 2015 statistics on social work education in the United States indicate enrollment of full-time MSW students has increased by 25.7 percent in the last five years," said Springfield College SSW Dean Francine J. Vecchiolla. "Our Master of Social Work program offers a single concentration in advanced generalist practice, which is ideal preparation for direct practice, group work, community development and organization, and administration in a wide variety of settings including adoption agencies, schools, hospitals, veterans' services, senior centers, prisons, mental health clinics, military support programs, public social agencies, hospice care and corporations. The school is student centered, community focused, and committed to diversity and cultural competence and to promoting continuous learning."
At the open house, prospective graduate students will hear from a panel of faculty members, current students, field education faculty, and admissions staff. Refreshments will be served. Advance registration for the open house is available by calling the admissions coordinator at (413) 748-3060 or prospective students may RSVP online.
Since 1989, the Springfield College SSW has been accredited by the Council on Social Work Education, the official accrediting body for social work programs in the United States. Graduates are eligible for professional social work licensure in all 50 states. The MSW/JD program is accredited by the American Bar Association and is a member of the Association of American Law Schools. Graduates are eligible for professional social work licensure and bar examination.
The home of the SSW, the Brennan Center, is a state-of-the-art teaching and conference facility that underwent a $2.2 million renovation in 2002. The facility was again renovated in 2012 to include more classroom and office space. It includes technologically enhanced classrooms, a computer lab, a tiered auditorium, faculty offices, and a large, light-filled atrium, which is the site of school events and also serves as a student lounge. Easily accessible, it is located 1.45 miles from the main campus and has on-site parking. The weekend program in Worcester is located at Saint Vincent Hospital.