Springfield College Sponsors 2016 Block Party on the Hill
President Cooper and Mayor Sarno Thank the Community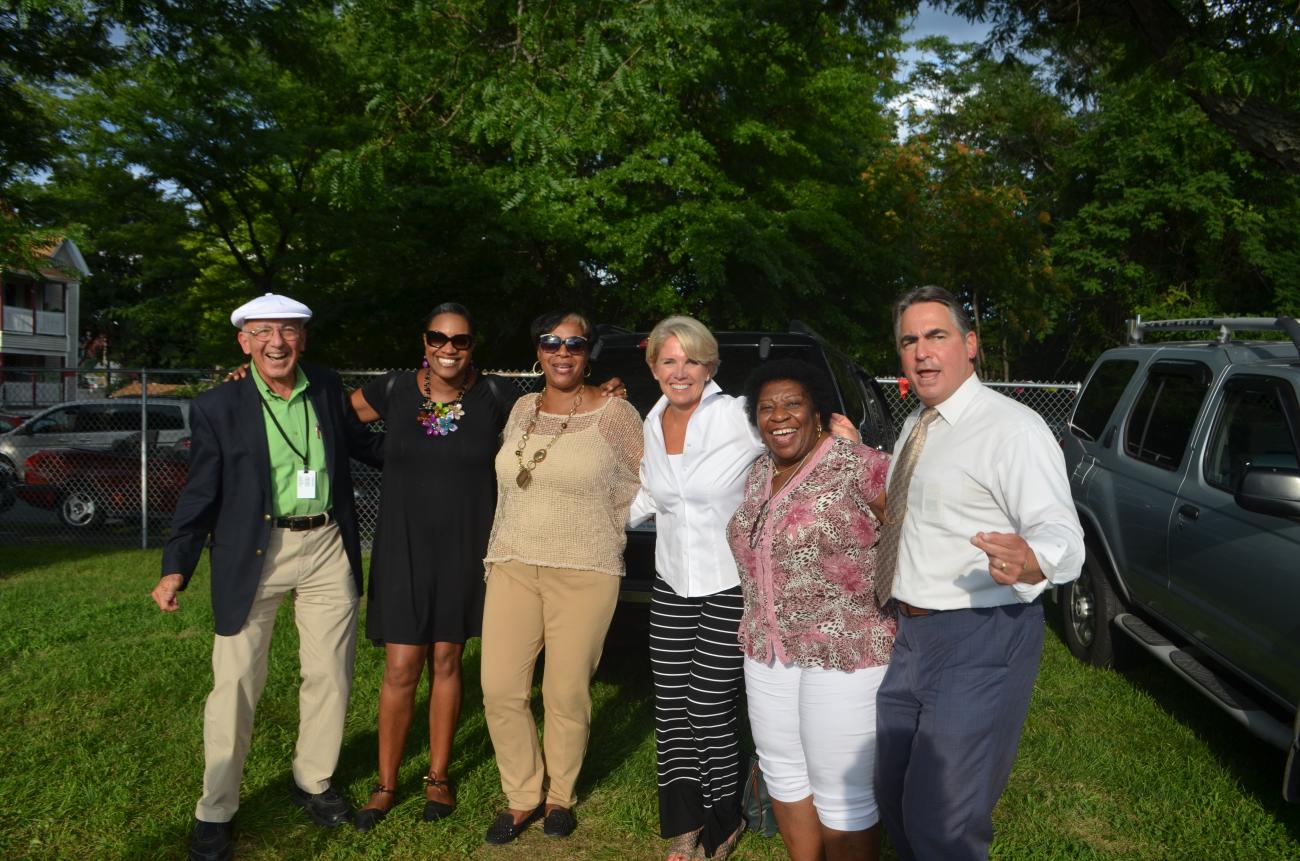 Springfield College sponsored the annual Block Party on the Hill on Thursday, Aug. 18, at William N. DeBerry School, located at 670 Union Street in Springfield. Springfield College partnered with the Old Hill and Upper Hill Neighborhood Councils, HAPHousing, and the Partnership for the Renewal of Old Hill in hosting this community event.
Springfield College Vice President for Inclusion and Community Engagement Calvin Hill, President Mary-Beth Cooper, and Springfield Mayor Domenic Sarno helped kick-start the festivities greeting neighbors from both the Upper Hill and Old Hill neighborhoods.
Individuals attending were treated to free food, music, and dancing, while also being encouraged to join their local neighborhood councils. Along with the food and music, information about housing, the representatives from the sponsoring organizations distributed health, education, and community services.