Springfield College Student Trustee and Student Trustee-Elect Announced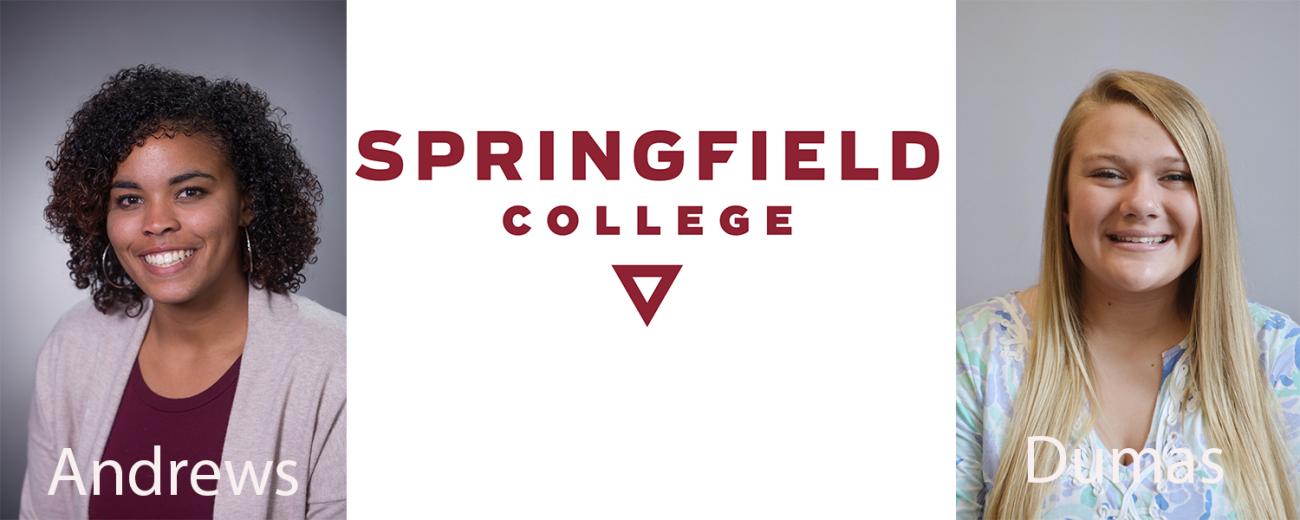 Springfield College senior Donavin Andrews was elected Student Trustee and junior Samantha N. Dumas was elected Student Trustee-Elect for the 2017-18 academic year. The appointments were announced at the recent Springfield College Board of Trustee elections during its annual meeting on the campus.
The Student Trustee is a voting member of the Board of Trustees, the primary governing body of the College. The Board is responsible for major decisions and changes on campus, and comprises an integral part of the progress and advancement of the College.
Andrews, a Providence, R.I. native, is an athletic training major, and also is the vice president of the student society for bridging diversity at the College. Springfield College remains committed to giving students an opportunity to serve on the Board. Andrews will be the 47th Student Trustee.
Dumas is a native of Enfield, Conn., and she will be entering her junior year as a elementary and special education, English major.
According to the Association of Governing Boards of Universities and Colleges, just 21 percent of independent institutions have at least one student member on the Board of Trustees.