Springfield College Welcomes Visitors from Takikawa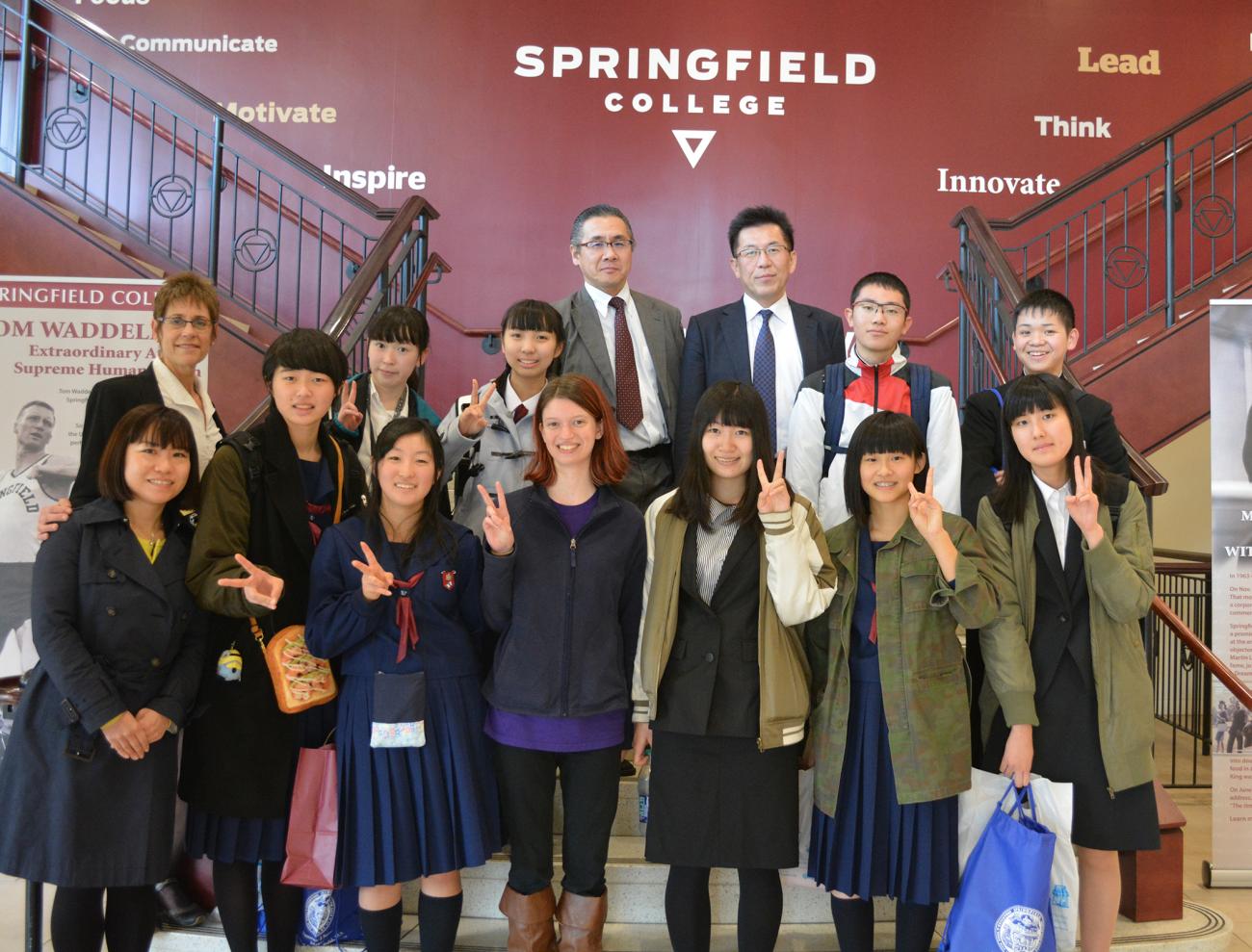 Springfield College welcomed Mr. Norikazu Mizauchi, president of the Takikawa International Exchange Association and a member of the Takikawa City assembly, who recently led a delegation of nine students and three adults from Springfield's sister city of Takikawa, Japan. The group visited the city of Springfield and Springfield College on Thursday, November 2.
Springfield College President Mary-Beth Cooper and Springfield College Director of the International Center Deb Alm visited Takikawa in 2014, and the College has hosted a group of students from Kokugakuin Jr. College in Takikawa for a two-week stay the last six years. 
Assisting Mr. Mizuguchi and acting as interpreter was Yasuhiro Yamauchi, director of the Tourism and International Affairs Department of Takikawa City.