Vice President for Inclusion and Community Engagement Calvin Hill Selected for National Leadership Development Program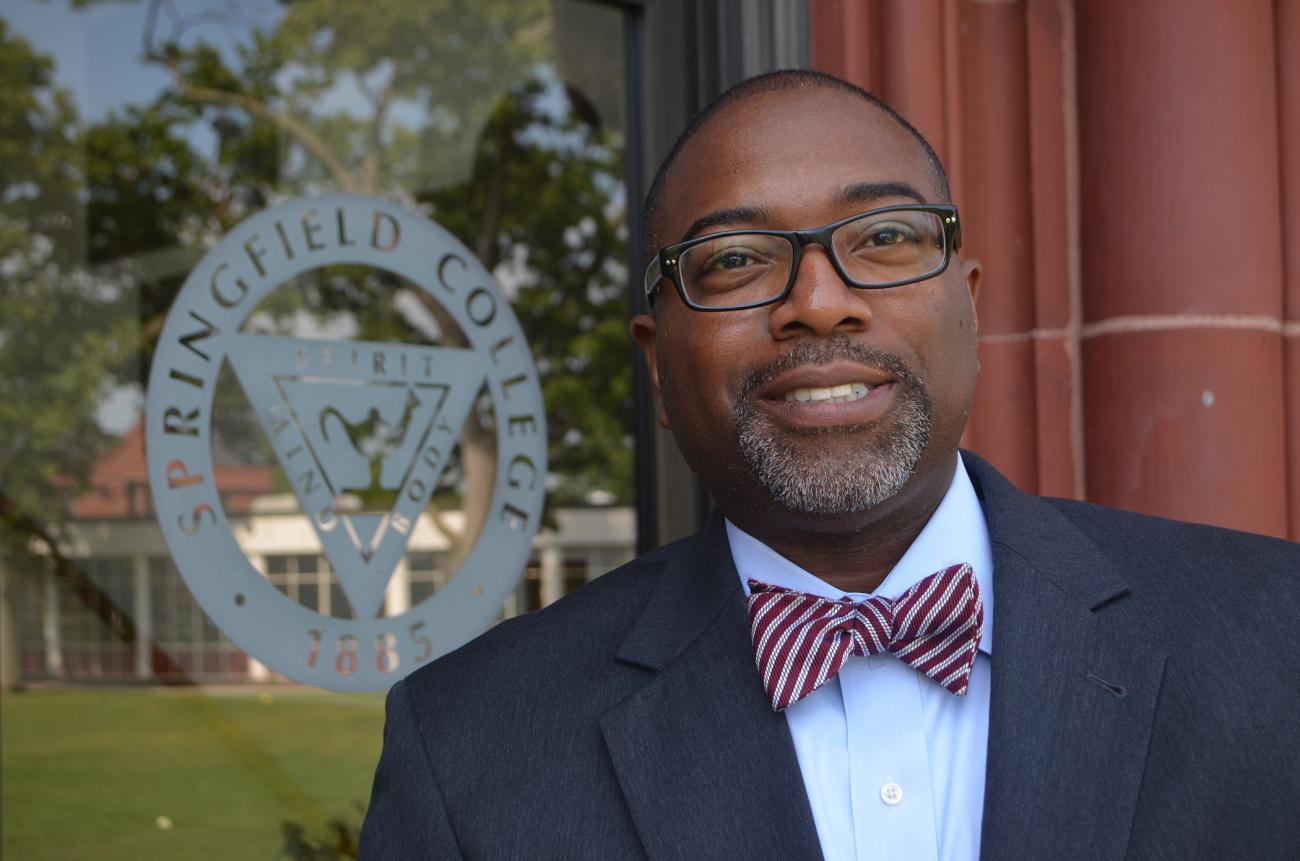 Springfield College is pleased to announce that Vice President for Inclusion and Community Engagement Calvin Hill is one of 24 senior-level administrators in higher education nationwide selected by the Council of Independent Colleges (CIC) to participate in the 2017–18 Executive Leadership Academy.
Individuals chosen for the yearlong program are vice presidents or cabinet officers in higher education who aspire to the presidency of an independent college or university. Dr. Hill will participate in two seminars in Washington, DC; the opening seminar will take place July 20–22, 2017, and the closing seminar will be held June 18–20, 2018. Hill also will engage in readings, webinars, and a mentoring program. In addition, Hill will develop and follow an experiential learning plan focused on specific areas of presidential responsibility.
The Academy is designed to prepare provosts and other vice presidents to serve as effective college presidents. "Competition for the available places in the program was intense," said CIC President Richard Ekman. "The review committee found the nomination materials to be most impressive. They (and I) believe that Dr. Hill has the potential for highly effective leadership as a college or university president."
In July 2015, Hill joined Springfield College as the vice president for inclusion and community engagement. The vice president's responsibilities include promoting diversity and inclusion among all constituents of the College, and connecting and promoting the College's resources to area communities.
Hill arrived at Springfield College with more than 20 years of experience in higher education. Prior to his time in Springfield, he served as the university diversity and inclusion officer for the University of St. Thomas in St. Paul, Minn. Prior, Hill developed strong ties to higher education in Massachusetts working as assistant to the president and director of the Office of Diversity, Inclusion, and Equal Opportunity at Worcester State University. He also has served as associate provost and chief diversity officer for MGH Institute of Health Professions in Boston and assistant dean and director of diversity programs at Worcester Polytechnic Institute.
Hill is a consultant on diversity issues and presents nationally on issues of inclusion, where he focuses primarily on providing equal access to educational opportunities for underrepresented populations.
Fifty-nine percent of participants in the first Executive Leadership Academy cohort (2009–2010) have since advanced in the higher education ranks, and 24 percent of participants in a recent cohort (2015–2016) have already "moved up" in the ranks. "These indicators suggest that CIC is helping to meet the leadership needs of higher education by offering highly effective leadership development programs for modest fees to member institutions," Ekman said.
The Academy is co-sponsored by CIC, the American Academic Leadership Institute (AALI), Academic Search, Inc., and the American Association of State Colleges and Universities. Linda M. Bleicken, president of AALI, will direct the program.
For more information about the Executive Leadership Academy, visit www.cic.edu/ExecutiveLeadershipAcademy.  
CIC EXECUTIVE LEADERSHIP ACADEMY PARTICIPANTS, 2017–2018
Allen Bedord, Bryn Athyn College (PA)
Eric Bolger, College of the Ozarks (MO)
Bryan Coker, Goucher College (MD)
John Dolan, Simmons College (MA)
Julie Edstrom, University of Great Falls (MT)
Kerry Fulcher, Point Loma Nazarene University (CA)
Matthew Giordano, Villa Maria College (NY)
Carl Girelli, Randolph College (VA)
Anna Gonzalez, Lewis & Clark College (OR)
Larry Guerrero, University of the Southwest (NM)
Patricia Hammer, Hollins University (VA)
Calvin Hill, Springfield College (MA)
Wayne Knox, Huston-Tillotson University (TX)
Sarah Kottich, College of Saint Mary (NE)
Gerald Longjohn, Cornerstone University (MI)
Douglas Palmer, Walsh University (OH)
William Pieczynski, Nichols College (MA)
John Pyle, Saint Mary's University of Minnesota (MN)
Hannelore Rodriguez-Farrar, Dominican University of California (CA)
Thomas Sanders, East Texas Baptist University (TX)
William Sheehan, Culver-Stockton College (MO)
Scott Sheffield, Brevard College (NC)
Charles Smith, Wiley College (TX)
Tarek Sobh, University of Bridgeport (CT)