William Simpson Fine Arts Series Virtual Music Events featuring DJ Raydar Ellis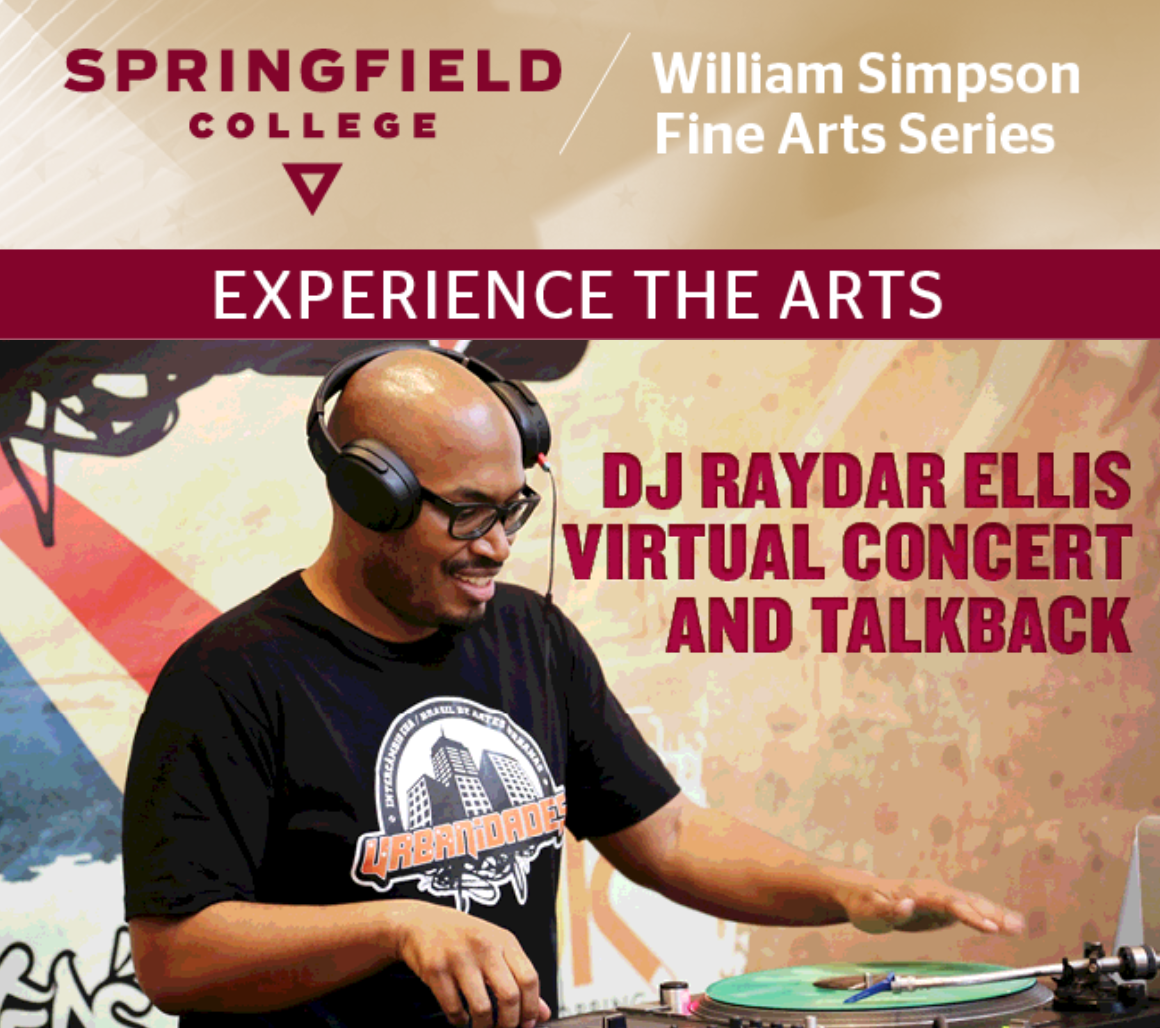 Virtual Concert
Thursday, Dec. 3, 4 p.m.
Virtual Talkback Discussion
Friday, Dec. 4, Noon
In this exclusive virtual concert, DJ Raydar Ellis will perform a unique mix of music drawing from both hip-hop and contemporary jazz traditions. There will be an opportunity during the performance to ask questions about the various techniques and styles introduced. A more extensive talkback with the composer will be offered the following day at noon.
Brian "Raydar" Ellis is an accomplished educator, DJ, producer, and MC. Since 2008, he has worked as an assistant professor at Berklee College of Music and a DJ and producer for Revive Music Group, an innovative repertory group that combines jazz and hip-hop influences. Equal parts hip-hop connoisseur and jazz aficionado, Ellis masterfully combines the two genres and creates music that people can add to the soundtrack of their lives. Ellis has worked extensively with nonprofit groups like the Boys & Girls Club and legendary music organizations like the National Academy of Recording Arts and Sciences.
These virtual events are free and open to the Springfield College community and the public.