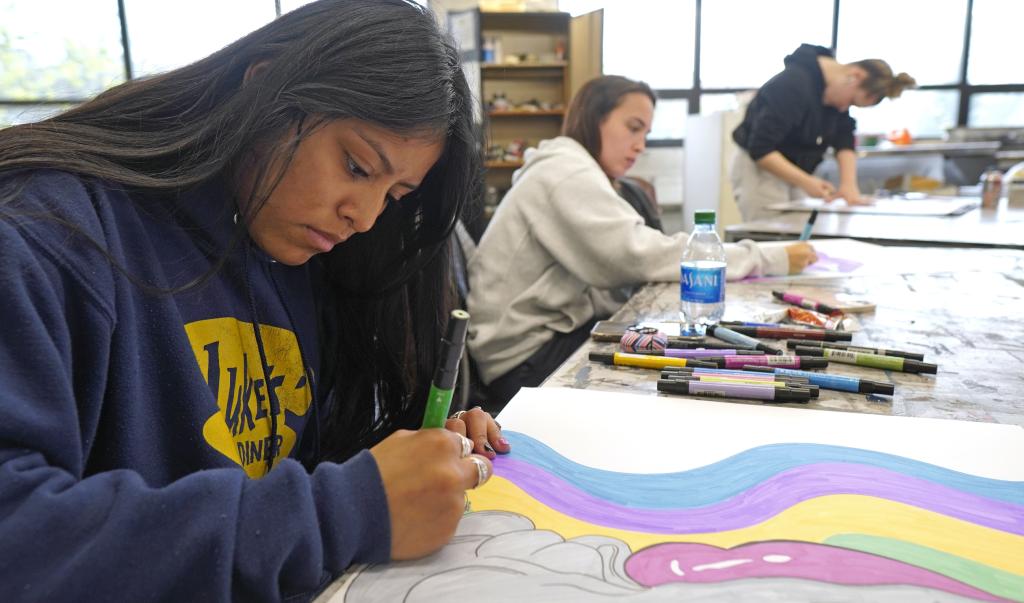 The Art minor at Springfield College provides an opportunity for unique development of your creative talents in a variety of visual arts courses and concentrations. A full spectrum of studio courses will afford you the development of your personal artistry in the visual arts and allow you to advance your current knowledge of the art world.
An assortment of methods, techniques, materials, and philosophies will challenge you to express yourself to your fullest potential. 
As our students mature as artists, they become visually literate, skilled in creative problem solving, and aesthetically sensitive. Through this solid foundation of art skills, you'll be prepared for advanced study or for a variety of professional opportunities in the arts.