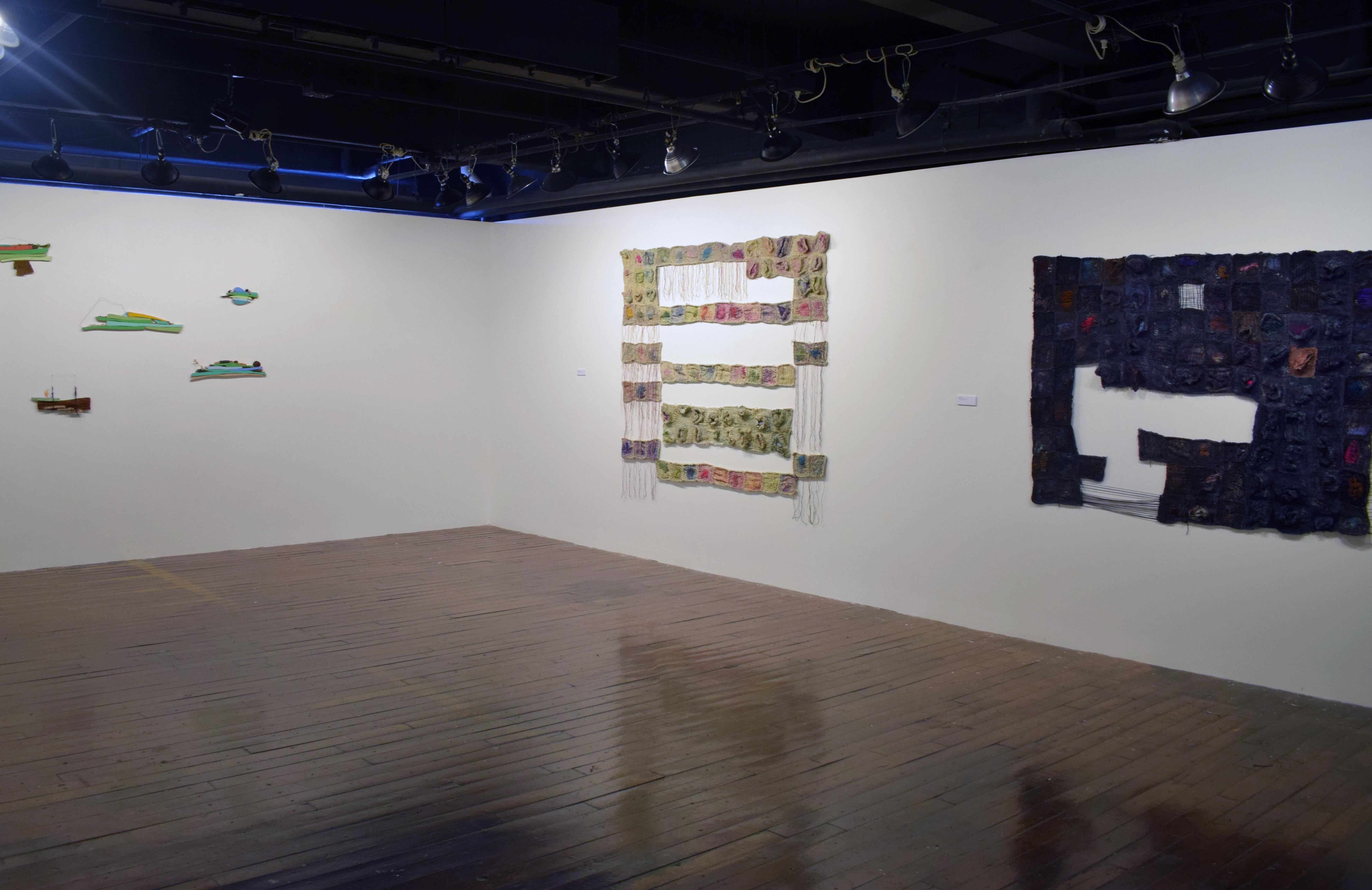 The William Blizard Gallery is the primary art gallery of Springfield College. It is dedicated to showcasing the work of undergraduate and graduate students in the Department of Visual and Performing Arts as well as professional artists from the local community and beyond. The Gallery aims to be a creative community space which supports experimental work in the arts and fosters dialogue and programming in arts and culture.
All In
September 20 - October 29, 2021
Closing Reception: Thursday, October 28, 4-6 p.m. 
The William Blizard Gallery returns to in-person programming this fall with ALL IN, an all-inclusive exhibit of 10x10-inch artwork. Any work that is 10x10 inches, and can be hung on the wall, will be accepted. Artwork can be submitted throughout the duration of the exhibit. There also will be a space in the gallery in which we invite you to create a piece. 
For more information on how to submit your artwork*, contact Jessica Poser, gallery director, at jposer@springfield.edu.
*Note: Jessica Poser, EdD, gallery director, has the curatorial discretion to not accept any works that promote hate in any form.
Student Art Exhibit
William Blizard Gallery
November 15-December 17

Reception: Thursday, November 18, 4-6 p.m.
Gallery 1: Graduate Art Therapy Students
Celebrate the work of graduating master's students in art therapy. 
Gallery 2: Student Art Exhibit
This exhibit showcases the amazing artwork created in our visual and performing arts studio courses, including drawing, painting, graphic design, sculpture, ceramics, mixed media, printmaking, and photography.
Reflections: Masters Students in Art Therapy and Counseling Exhibit
Virtual and Live Exhibit
William Blizard Gallery
May 3-15
Artists: Taylor Crisostomo, Jessica Dey, Sarah Nangeroni, Ariana Turi, Lauren Wilke, and Christina Winsor
This exhibit showcases the work of graduate students of art therapy. Work includes graphic design, ceramics, photography, printmaking, painting, drawing, sculpture, and mixed media.
embrace (7+1): Graduating Undergraduate Student Art Exhibit
Virtual and Live Exhibit
Featuring works by Senior Art; Art Education; Art Therapy; and Digital, Web, and Multimedia Design Majors
The exhibit showcases the work of graduating seniors in the Department of Visual and Performing Arts. Work includes graphic design, ceramics, photography, printmaking, painting, drawing, sculpture, and mixed media. 
Artists: Will Bradford, Caelen Carlough, Bunny Halloran, Sara King, Cameron O'Neil, Meg Reed, Anna Wu, and Colin Wright
Refugees, Resistance, Resilience: Creating Emotional Resonance 
Virtual Art Exhibition
Artists: Simone Alter-Muri, Harriet Diamond, Viki Gable, and Judy Shintani
March 15-April 9
This exhibit, envisioned by Simone Alter-Muri, connects present-day refugee crises to those of the past. Art can serve as both a witness and as a vehicle to address social issues. Art also can help convey and, indeed, instill resilience. 
Rhizomatic: Cause to Strike Root
Virtual and Live Art Exhibition
February 8-March 5
Exhibitors: Reed Anderson, Alex Callender, Donnabelle Casis, Beth Humphrey, Stacey McCarthy, Baird Soules, Scott Wolniak, and poetry by Rob Bywater. Curated by Jacin Giordano and Jessica Poser.
In botany, rhizomes are root masses that send out roots and shoots from various nodes. As a theoretical framework, the rhizome suggests an image of thought, one which has multiple entry and exit points, a non-hierarchical structure with no beginning and no end. The work in this exhibit explores these connections in imagery and process as well as in material and conceptual approaches.
Virtual Student Art Exhibition

In this inclusive virtual exhibit, see the work of Sarah Collins, a graduating Springfield College senior in art therapy, as well as artwork completed by students in many of our courses in visual and performing arts including: Studio in Painting, Studio in Drawing, Studio in Sculpture, Studio in Design, and Pre-practicum in Art Therapy.
What We Made: Art in the Time of COVID
Virtual and Live Exhibit 
What We Made: Art in the Time of COVID showcases a selection of creative work that has come out of this challenging time, with a focus on the resilience and creativity of the Springfield College community, and the importance of our voices in times of uncertainty. Creative work from faculty includes painting, collage, digital art, video, photography, sculpture, ceramics and poetry.
If you have a disability and require a reasonable accommodation to fully participate in this event, please contact the Office of Visual and Performing Arts as soon as possible, at (413) 748-3930 to discuss your accessibility needs. Springfield College is a smoke-free/tobacco-free campus.