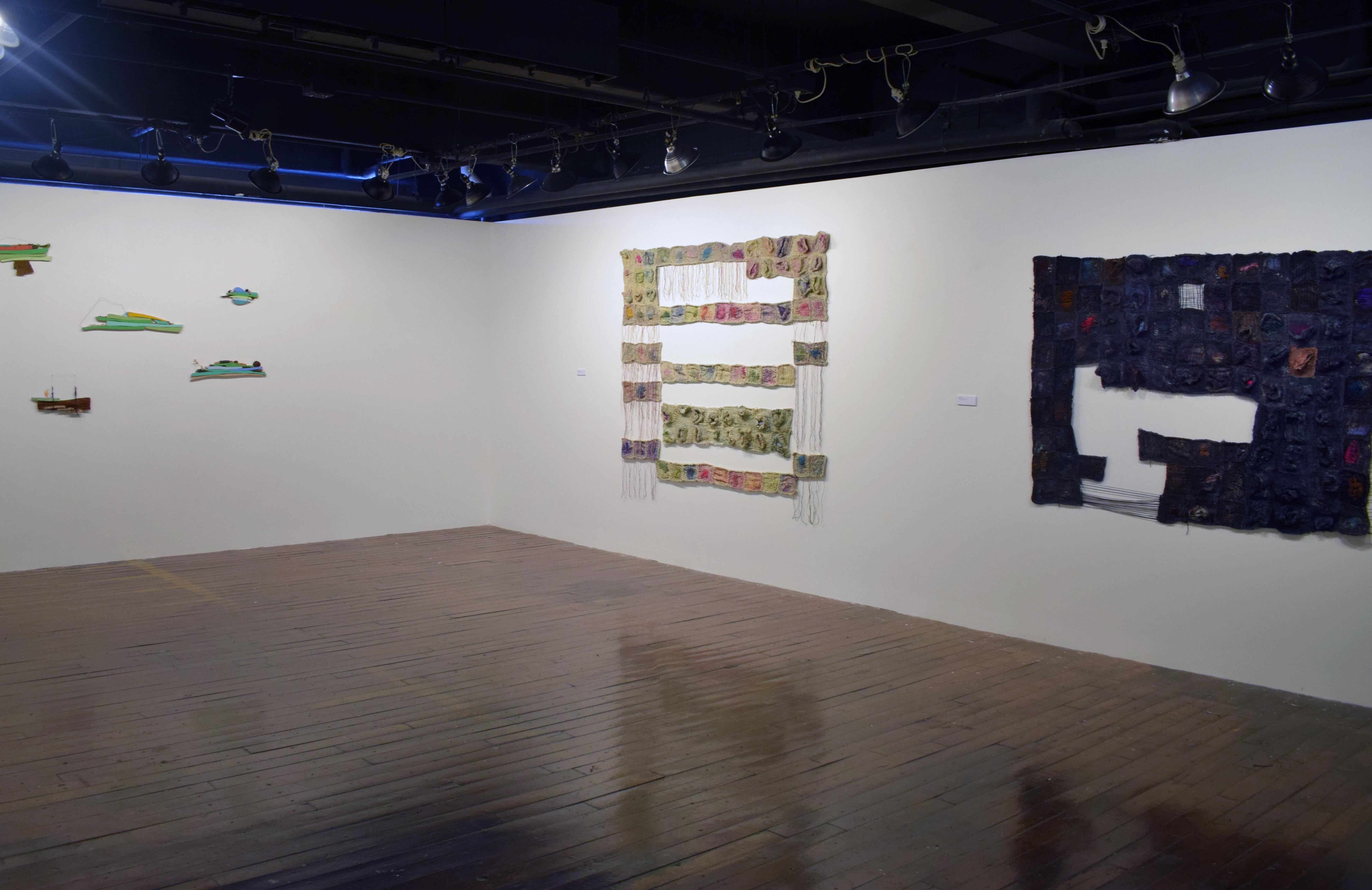 The William Blizard Gallery is the primary art gallery of Springfield College. It is dedicated to showcasing the work of undergraduate and graduate students in the Department of Visual and Performing Arts as well as professional artists from the local community and beyond. The Gallery aims to be a creative community space which supports experimental work in the arts and fosters dialogue and programming in arts and culture.
Sourced: Origins of Inspiration
A Visual Arts Faculty Exhibit
February 6 - March 31
Opening Reception: Wednesday, February 8, 4-5:30 p.m. at the William Blizard Gallery
In this conceptually diverse, multifaceted exhibition, the visual arts faculty will be exhibiting their creative work juxtaposed with a side of inspiration. Bon appètit!

Photo: Meghan Gaul, associate professor of graphic design
 
---
Student Art Show
November 28 - December 9
Reception: Thursday, December 8, 4-6 p.m. at the William Blizard Gallery
Showcasing the work of undergraduate studio and design and graduate art therapy/counseling students.
Front gallery: Graduating student exhibition, featuring the work of Angel Stewart, undergraduate art therapy; and Bee Gigli, graduate art therapy/counseling major.
Rear gallery: This exhibition showcases the work of the undergraduate studio and design classes. Artwork includes ceramics, drawing, printmaking, mixed media, painting, design, sculpture, digital art, and photography.
 
---
INorDINateLY EXubeRANT and Other Functions of/for Art
September 12 - November 11, 2022
Reception: Thursday, September 15, 2022, 4-6 p.m.
In collaboration with the artist collaborative, Habitat for Artists, this exhibit explores the dynamics of both public and private art making. The exhibit includes a working habitat, an anthology spanning 15 years of the collective, and a maker/collaboration space open to all.
If you have a disability and require a reasonable accommodation to fully participate in this event, please contact the Office of Visual and Performing Arts as soon as possible, at (413) 748-3930 to discuss your accessibility needs. Springfield College is a smoke-free/tobacco-free campus.