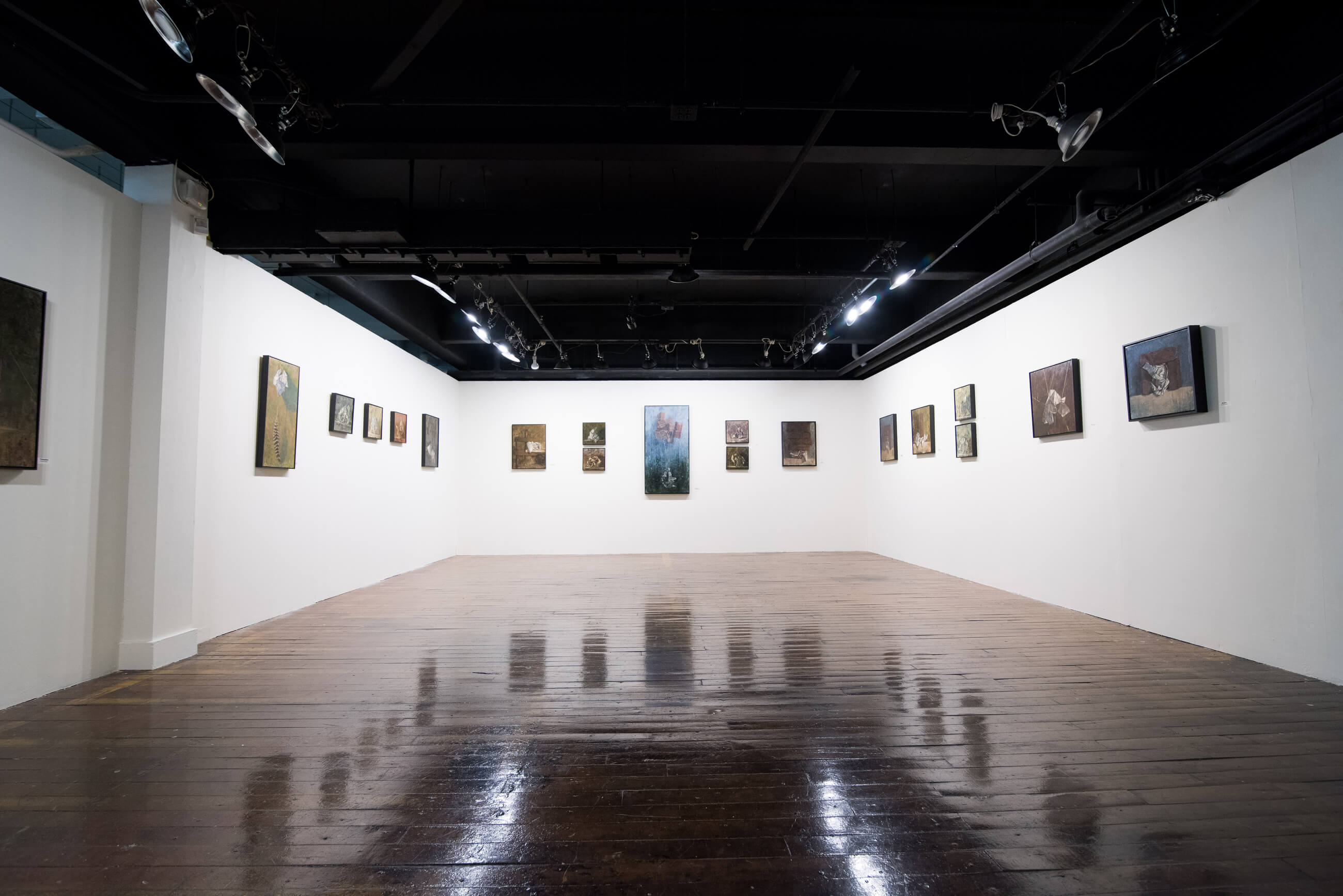 A message to our VIsitors:
The William Blizard Gallery will be closed for the remainder of the Spring 2020 Semester as we continue to monitor the COVID-19 outbreak. Stay safe and well!
The William Blizard Gallery is the primary art gallery of Springfield College. It is dedicated to showcasing the work of undergraduate and graduate students in the Department of Visual and Performing Arts as well as professional artists from the local community and beyond. The Gallery aims to be a creative community space which supports experimental work in the arts and fosters dialogue and programming in arts and culture.
One after Another - Zea Mays Printmaking Member Artists
Feb. 10-April 10
Selections from the flat files of Zea Mays Printmaking will be on exhibit at the William Blizard Gallery. Located in Florence, Mass., Zea Mays Printmaking is dedicated to research, practice, and dissemination of safe printmaking.
Demonstrating the high quality and creative possibilities of original prints made with health consciousness is at the core of their mission. Member artists work in intaglio, relief, serigraphy, photopolymer, monotype, collagraph, and mixed-media printmaking.
A gallery reception for the artists and the public will be held Thursday, February 20, 4-6 p.m. at the William Blizard Gallery.
If you have a disability and require a reasonable accommodation to fully participate in this event, please contact the Office of Visual and Performing Arts as soon as possible, at (413) 748-3930 to discuss your accessibility needs. Springfield College is a smoke-free/tobacco-free campus.