Dance
Major or Minor
Bachelor of Arts

In our dance major, you'll develop your individuality, creativity, dance knowledge, and technique while preparing for a career in dance, a related field, or graduate programs in dance education, dance/movement therapy, somatics, or similar studies.
You can combine dance with other areas of study, such as psychology, to further prepare yourself for a career in dance education or therapy. Or, you can take courses in management and economics to prepare for a career as a dance studio owner. 
See below for more information the audition process for our dance program.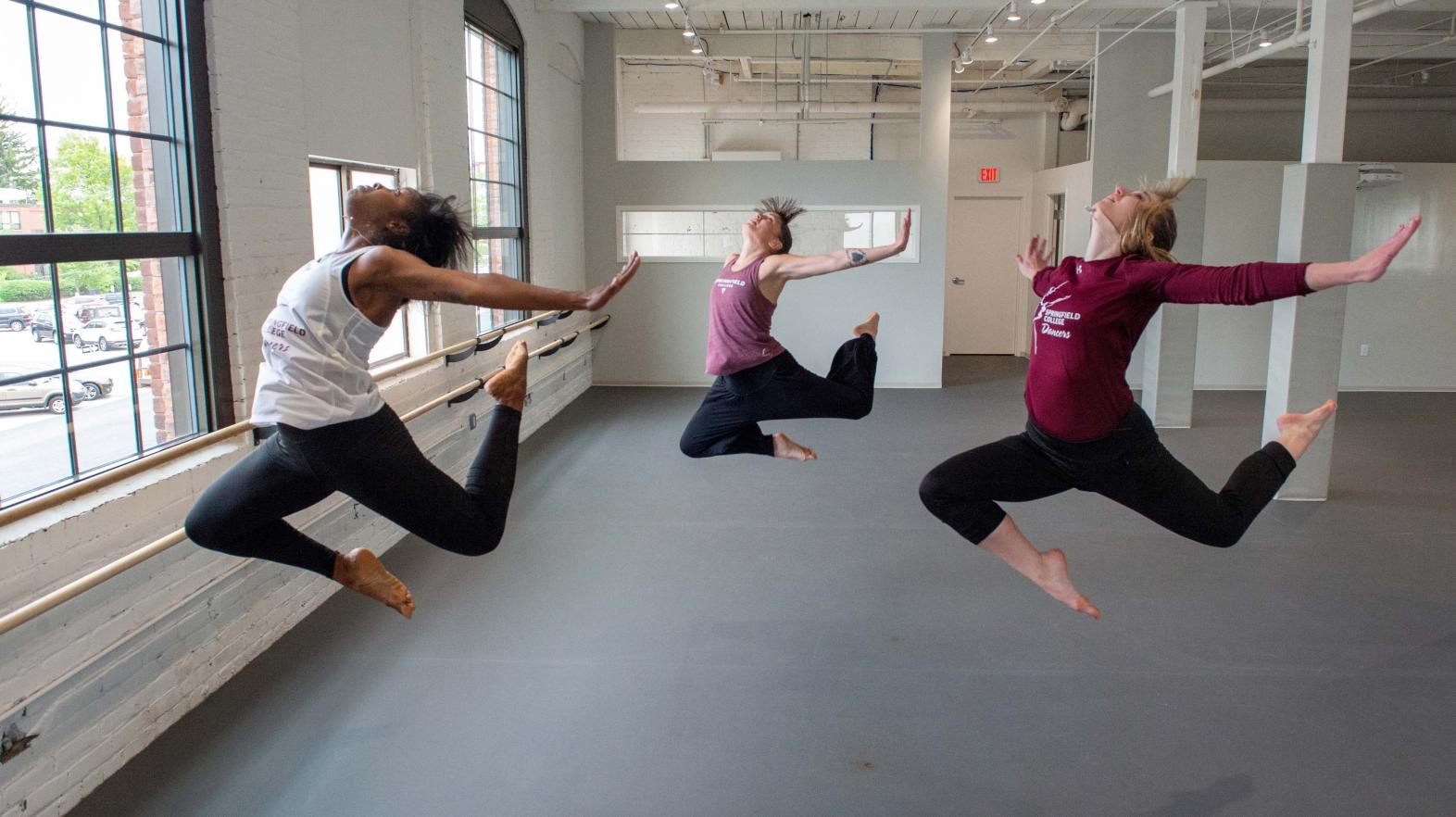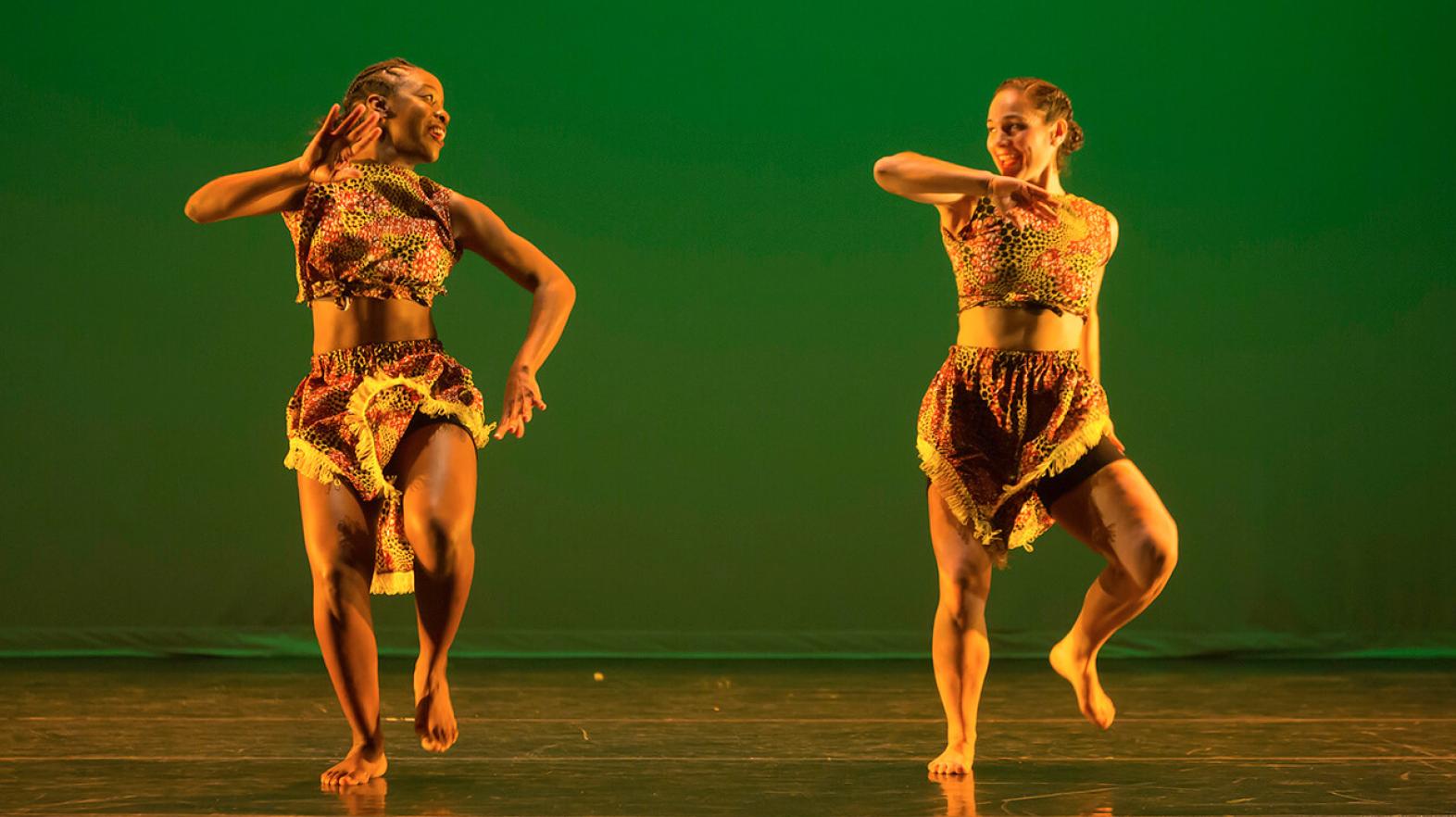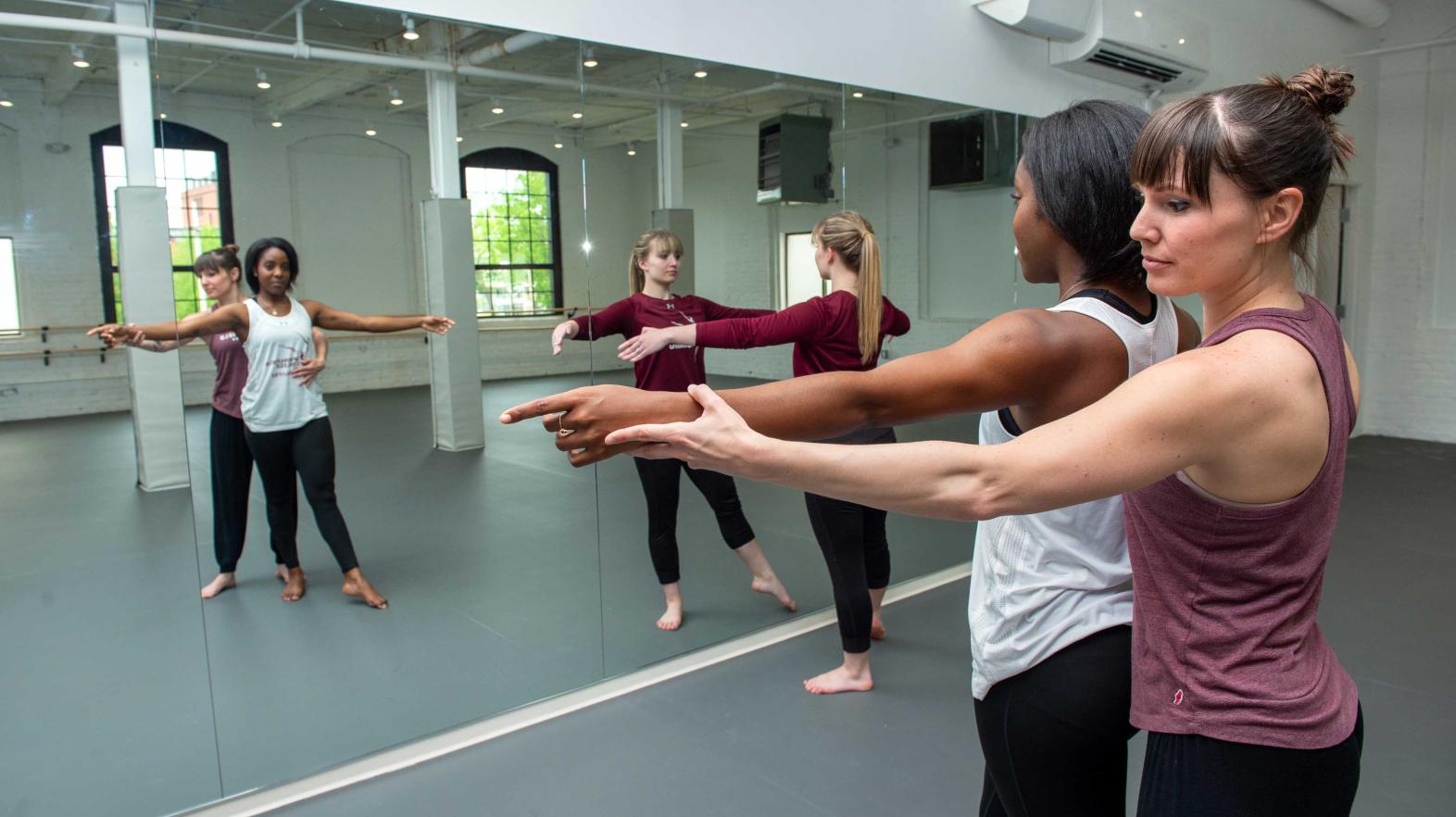 Dance Audition Process
Due to the pandemic, we will be conducting our auditions through an online two-step process. Interested students should submit a video audition. Based upon the video audition, selected students will be asked to participate in a group interview via zoom. Your video audition should include a brief introduction (30 seconds) telling us a bit about yourself, and emphasize your strengths and passion for dance. There are no specific requirements for content, genre, or style. We hope to see evidence of your passion and creativity. When making this movement sample, consider your strongest technique and what you wish to convey. Video submissions (uploaded to YouTube or Vimeo) should be no more than 3-4 minutes in length.
Please submit video auditions to Dance Program Director, Sarah Zehnder, szehnder@springfieldcollege.edu
Deadlines:
Feb. 10, 2021 (Early Consideration)
March 19, 2021 (Final)
Want to learn more about the dance program? Please join us for an information zoom session:
Sunday, Dec. 6 at 1 p.m.
Sunday, Feb. 28 at 1 p.m.
Sunday, March 21 at 1 p.m.