Dance
Major or Minor
Bachelor of Arts

In our dance major, you'll develop your individuality, creativity, dance knowledge, and technique while preparing for a career in dance, a related field, or graduate programs in dance education, dance/movement therapy, somatics, or similar studies.
You can combine dance with other areas of study, such as psychology, to further prepare yourself for a career in dance education or therapy. Or, you can take courses in management and economics to prepare for a career as a dance studio owner.
Auditions are required. Auditions take place in the dance studio on the Springfield College campus, they may also coincide with an undergraduate open house.

Audition Dates:*
Check back this summer for Fall 2023 and Spring 2024 audition dates.

Please email admissions@springfieldcollege.edu to register for an audition.

*Contact Sarah Zehnder, director of dance, at szehnder@springfield.edu to arrange an alternative in-person audition. For anyone unable to attend an in-person audition, video auditions also may be submitted.

Instructions for video submissions:
1.  30-second introduction (tell us a little bit about yourself)
2.  2-3 minute solo in any style that best showcases you as a dancer (all styles welcomed and encouraged)
3.  Create an unlisted or private Vimeo or YouTube link (if private, please include password) and send to Sarah Zehnder, director of dance, at szehnder@springfield.edu by the deadline listed above.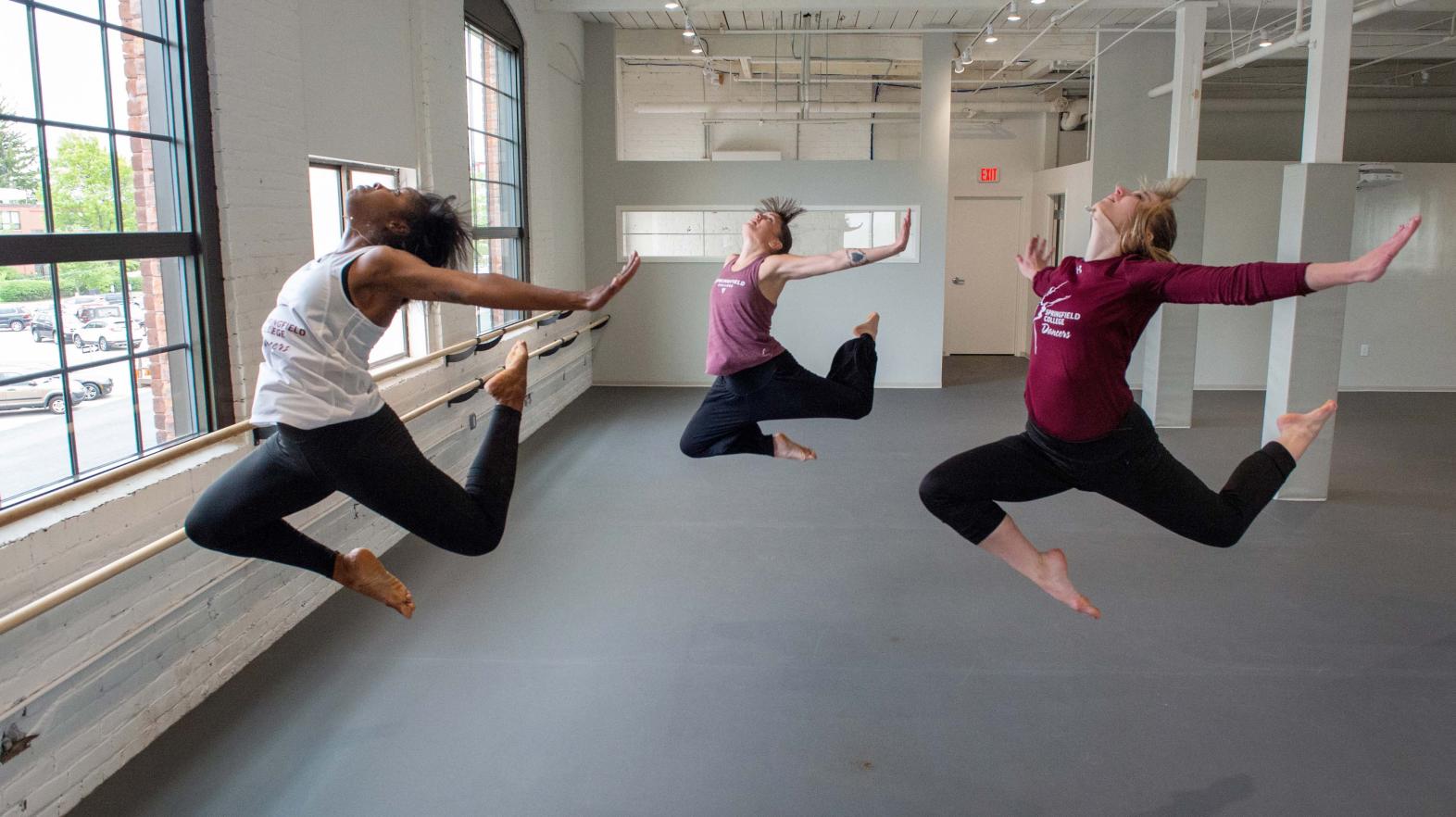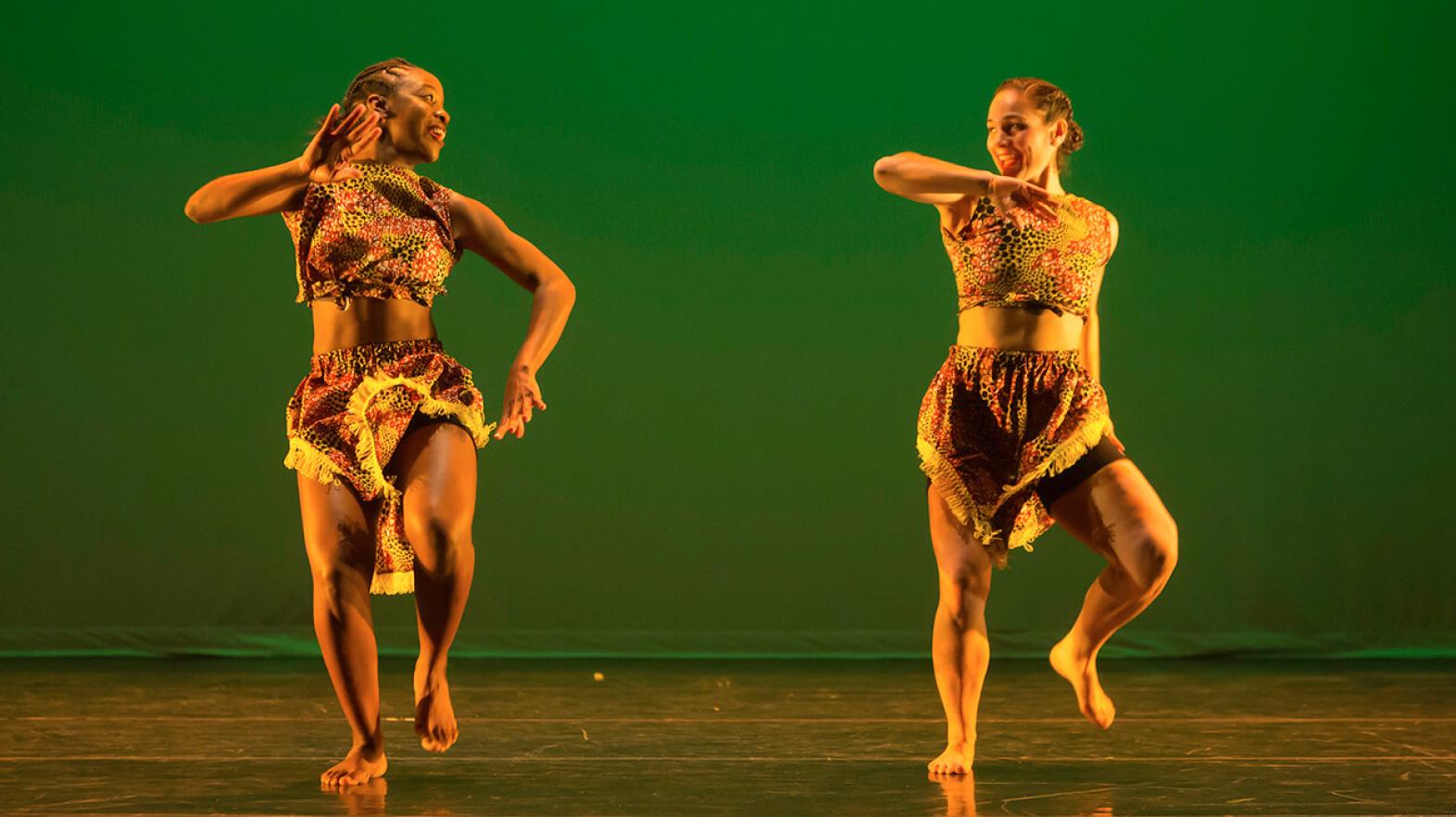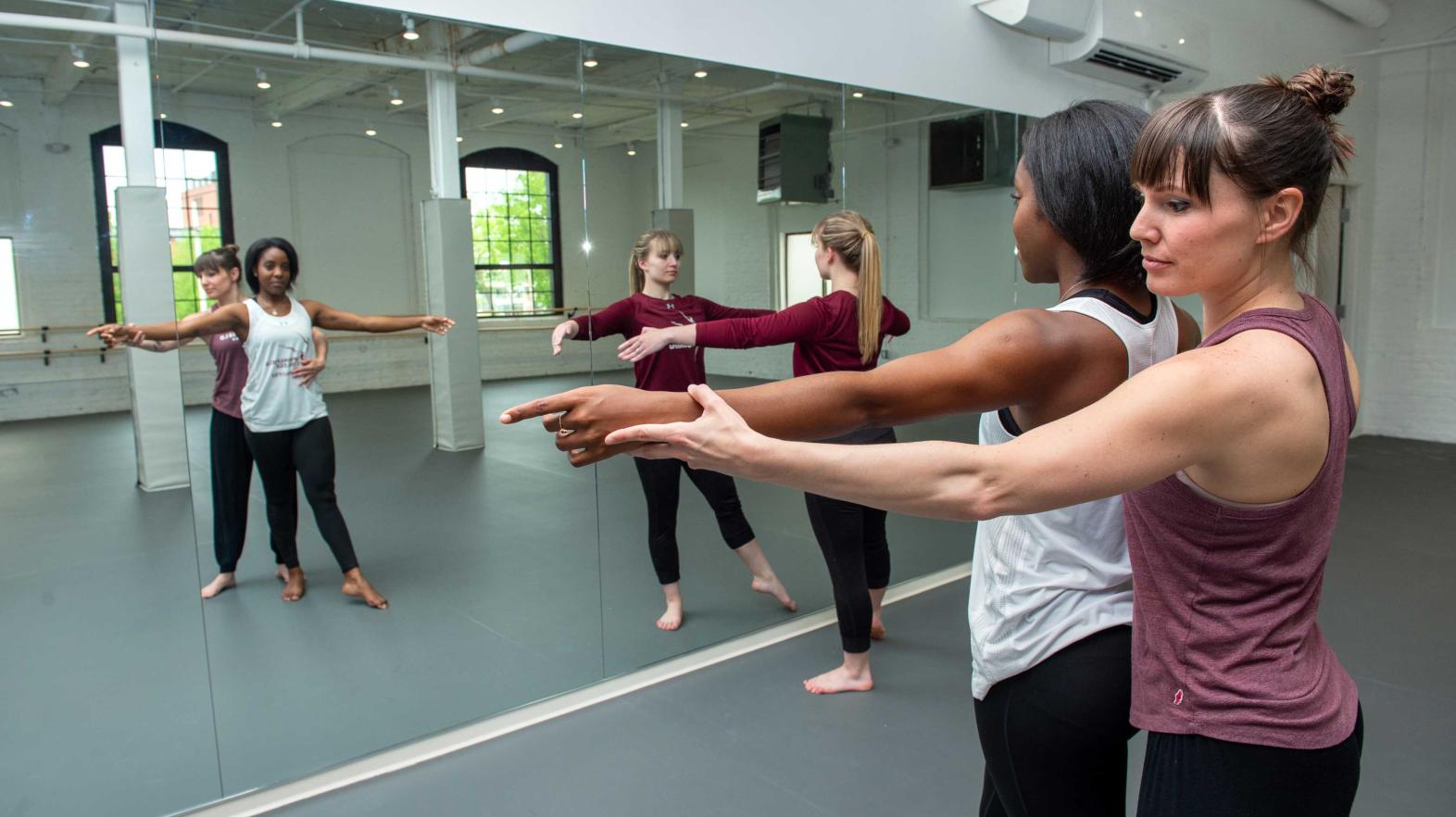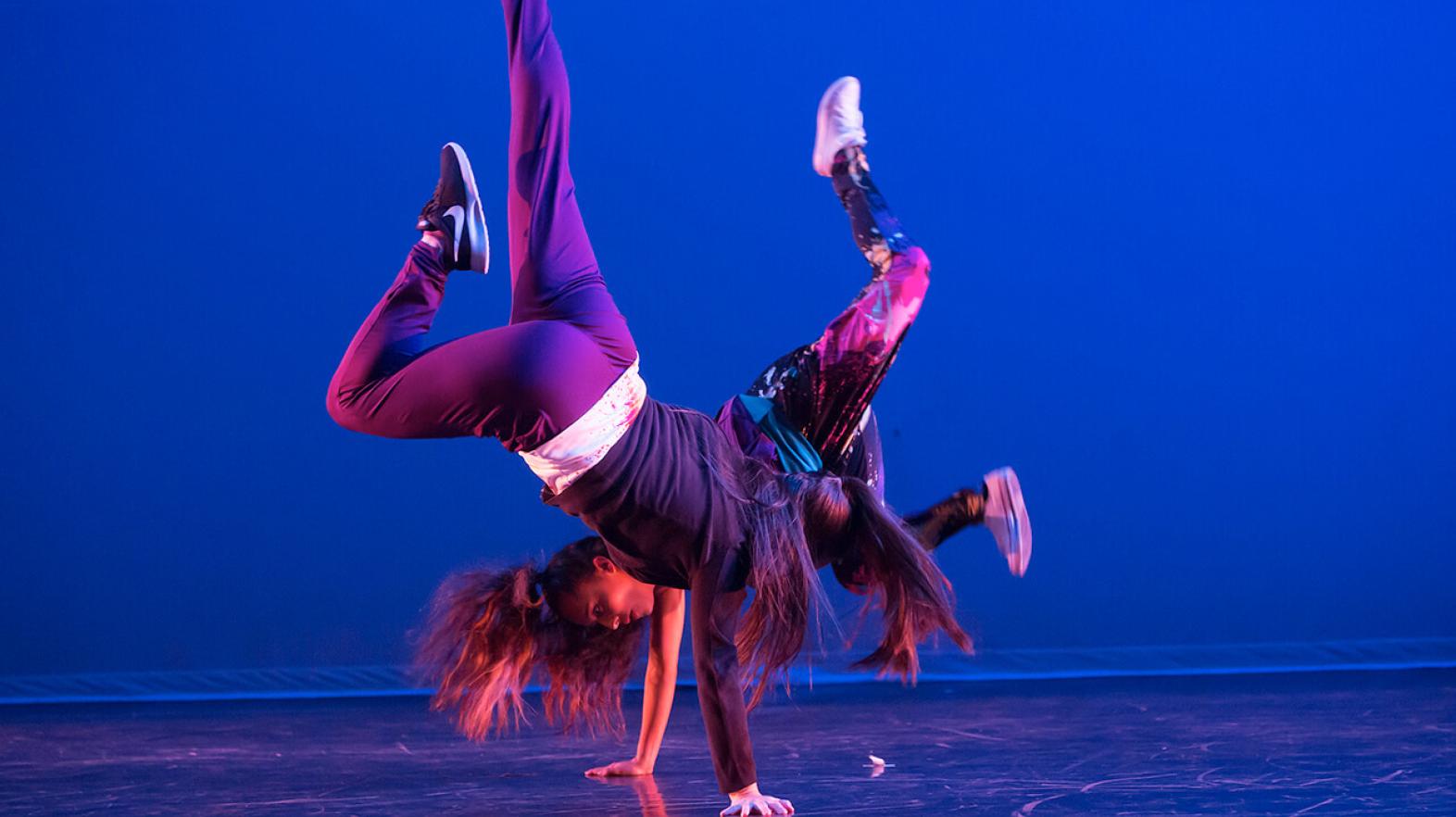 Meet the Dance Faculty
Sarah
Zehnder

Director of Dance

Sarah Zehnder is an NYC-based dance artist. Her company, Zehnder Dance, was established in 2010 and is known for commanding physicality, boldness, and architectural precision. It has been produced nationwide, performing in such prestigious festivals as Jacob's Pillow Inside/Out, Reverb International Dance Festival, Pasadena Dance Festival, DUMBO Dance Festival, the MAD Festival, Midwest RAD Festival, and the Women in Dance Project (NYC and Chicago). Her work has been presented at Dixon Place, Ailey Citigroup Theatre, Manhattan Movement and Arts Center, Gowanus Arts, Triskelion Arts Center, 92nd Y, Greenspace, and the Center for Performance Research. 

Tatiana
Desardouin

 

Tatiana Desardouin is of Haitian origin, born and raised in Switzerland, and a professional dancer, dance instructor, dance consultant, choreographer, organizer, curator, and culture bearer with a Master's degree as an adult educator from the University of Geneva. Tatiana is very involved in the growth of the Swiss hip-hop scene and has been teaching and mentoring since 2005. She is the director and choreographer of Passion Fruit Dance Company, a street dance theater and educational company which she founded in 2016. The company's mission is to explore the human experience, address social issues such as racism, and strive to inspire young artists to share their voices. 

Tara
Murphy

 

Tara Murphy is originally from Washington, D.C., and grew up studying ballet and theater. She earned her B.A. in theater and religious studies at Yale University.  Tara also began exploring her heritage through African studies and was awarded a fellowship to study traditional dance and drumming at the University of Legon in Ghana, West Africa. For the past 25 years, she has studied closely with many African and Afro-Caribbean artists in Washington, D.C., New York City, and Boston. In addition to African dance, Tara has also practiced yoga and meditation since she was a child. Tara recognizes the practice of African dance and drumming as a tremendous force for healing, meditation, empowerment, and community. It is her greatest honor to share the inspiration of these ancient traditions.

Lani
Nahele

 

Lani Nahele (a.k.a. Lisa Schmidt) is deeply dedicated to the study of movement and the body. Formerly, as a member of the Trisha Brown Dance Company, she performed and taught throughout the United States and Europe. Her work has been presented at numerous theaters in Germany, France, and the United States.  She has guest taught at Bard College, Smith College, Julliard College, and Keene State College.  She is the director of Studio rEvolution, in Florence, Massachusetts.  She is a Certified Practitioner of Body-Mind Centering and her studio is the home of her private bodywork practice.

Jennifer
Polins

 

Jennifer Polins is a curator, mobilizer, movement practitioner, and performance maker, bridging somatics-performance practices and contemporary dance techniques for over 25 years. Jen is the founding director of The School for Contemporary Dance and Thought (SCDT). She holds a Master of Fine Arts in Dance from Hollins University and has danced professionally in America and Europe. Jen specializes in combining dance technique and composition with rigorous improvisational practices, influenced by many mentors. Jen is certified in Pilates, Gyrotonic, Gyrokinesis, Yoga, and Massage and studied Body-Mind Centering. Jen's ongoing somatic studies deeply affect her curation, teaching, and making. Jen is a guest lecturer in the Five College Dance Department and creates work and guest teaches in many regional colleges and universities. 

Maureen
Shea

 

Maureen Shea is a dance artist, researcher, and Pilates instructor. Originally from Canada, Maureen graduated from the Professional Performance program in Contemporary Dance in 2001 at The School of Dance (Ottawa) and danced for choreographers Sylvie Desrosiers, Yvonne Coutts, and Marc Boivin. Maureen founded the Grasshoppa Dance Exchange in 2002 to create and perform dance works in public spaces for unsuspecting audiences. In 2007 she moved to Massachusetts and continued to develop her choreographer's voice, primarily by teaching creative contemporary dance for children and by creating dozens of dances that were performed in local community settings. In 2018, she began the Master of Arts program in the dance department at the Université du Québec à Montréal (UQÀM) where she is currently completing her thesis on the subject of Movement-observation analysis (MOA) as an observation tool for Pilates instructors.

Kodee
Van Nort

 

Kodee Van Nort began her dance experience on the plains of Western Nebraska with Vaudeville veteran, Iris Besaw. Kodee has an extensive background in dance including a Bachor of Arts in Theater and Dance from the University of Wyoming and a Master of Fine Arts in dance performance, choreography, and pedagogy from Sam Houston State University. During her performing career, she was able to explore a variety of roles from ballet to musicals and theater. Kodee has shared her passion for dance with students at the University of Wyoming, Western Nebraska Community College, Western Oregon University, Sam Houston State University, Austin Dance Company, University of Kentucky, Contemporary Dance Theater, Cincinnati Ballet, Miami Valley Ballet Theatre, and St. Xavier High School. Kodee serves on the Ohio Dance board, is an active member of the National Dance Education Organization, and is a Language of Dance Master Practitioner.

Angela
Vital-Martowski

 

Angela Vital-Martowski was a University of Massachusetts Amherst Chancellor's Award recipient and received her certificate in ballet Pedagogy from the Hartt School at the University of Hartford. She is trained in the Vaganova technique. Combining dance and fitness has become a passion and she is certified in all forms of Zumba, Barre Method, and Hoop fitness. Angela has been teaching for over 20 years all over New England, including in her own studio, The Dance Studio of Wilbraham,  where she has been the artistic director for 18 years. Vital-Martowski is a member of The National Dance Education Organization, National Dance Week and Corp de Ballet (an organization for ballet in higher education). She has been a part of the Springfield College faculty for 13 years teaching ballet and mentoring and hosting interns from the College dance program.