Dance
Major or Minor
Bachelor of Arts

In our dance major, you'll develop your individuality, creativity, dance knowledge, and technique while preparing for a career in dance, a related field, or graduate programs in dance education, dance/movement therapy, somatics, or similar studies.
You can combine dance with other areas of study, such as psychology, to further prepare yourself for a career in dance education or therapy. Or, you can take courses in management and economics to prepare for a career as a dance studio owner. 
See below for more information the audition process for our dance program.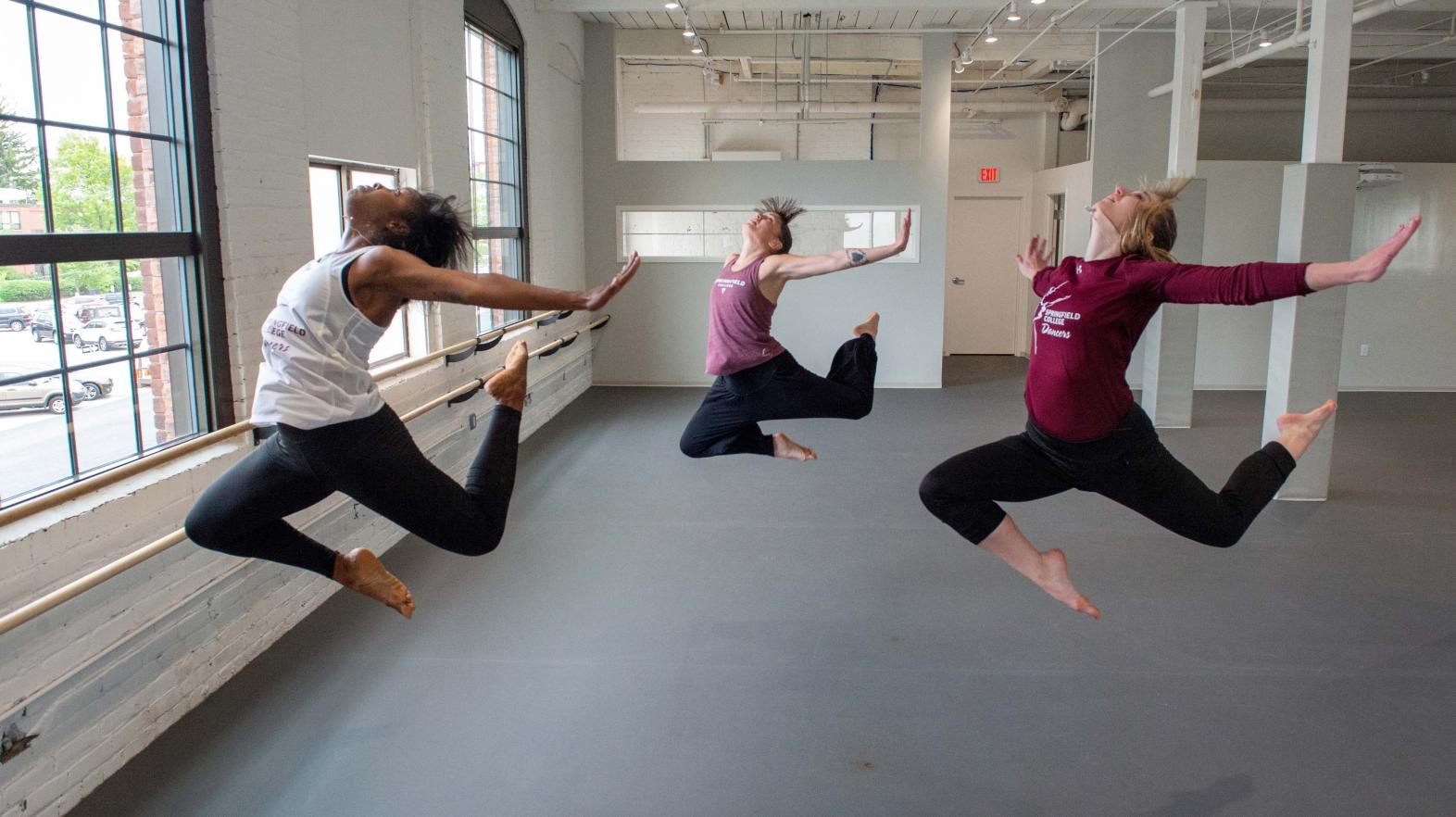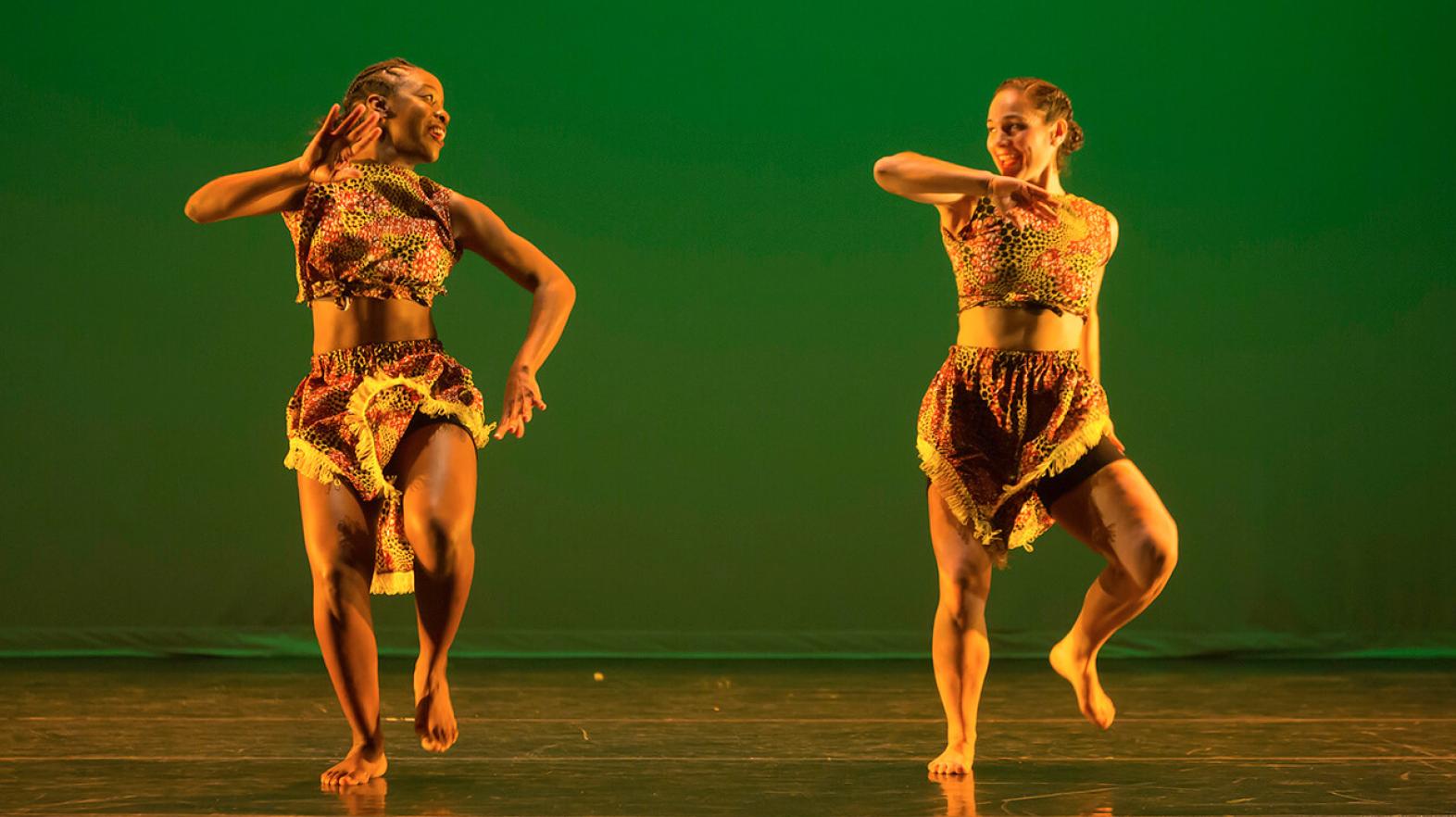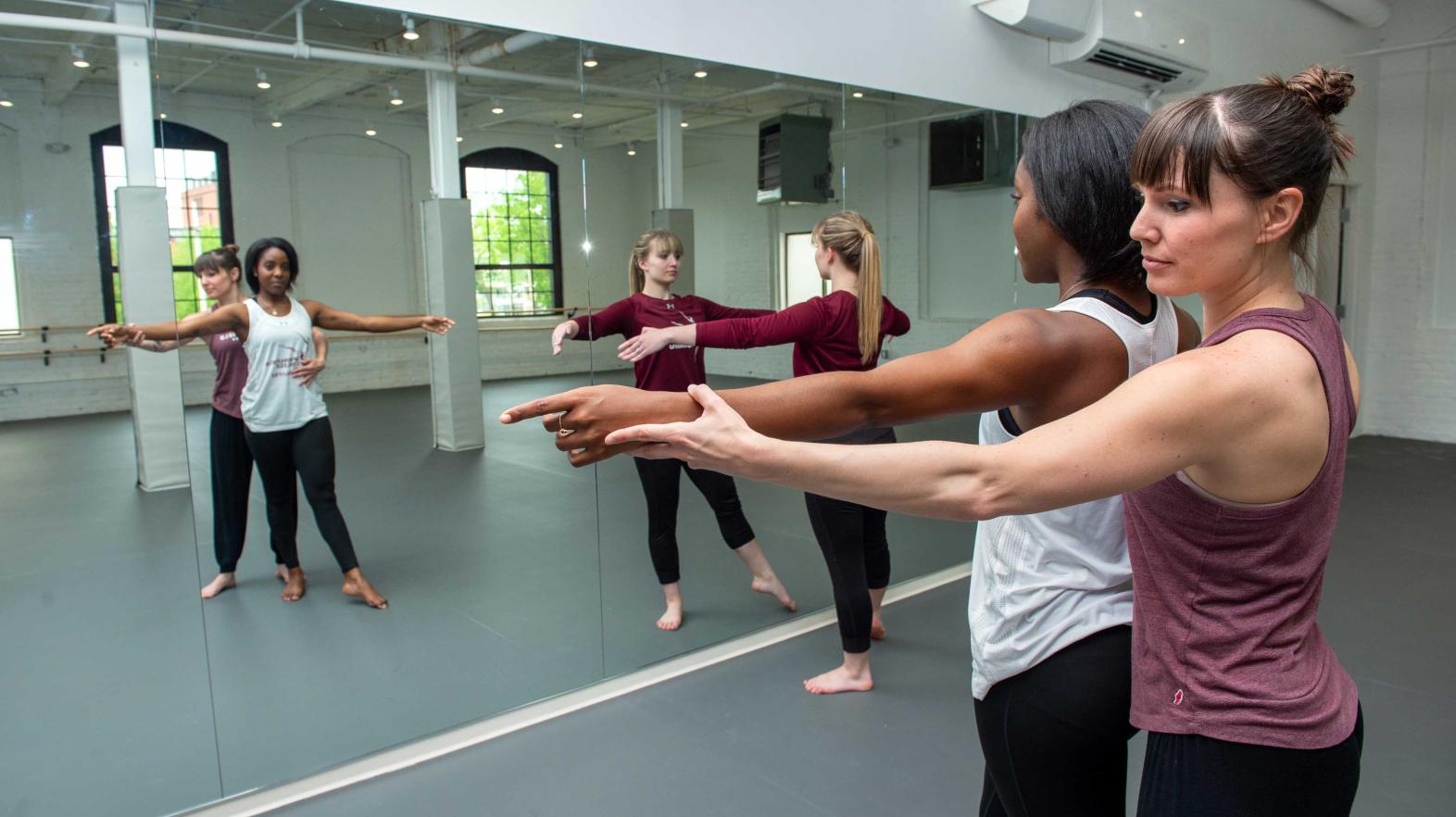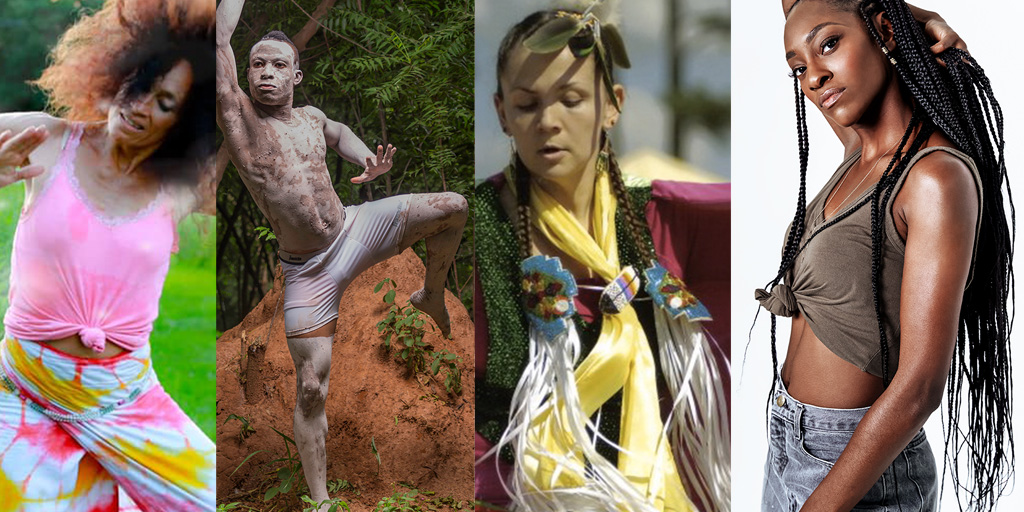 Dancers Against Racism Series: Move for the Movement
This fall, students in the Springfield College Dance program will perform in both virtual and live events led by guest artists using dance as a platform and lens to discuss racism. All classes and discussions will be accessible via Zoom.
Schedule
West African Dance and Discussion with Tara Murphy

(all levels)


Oct. 5 from 1:35-2:35 p.m.
Originally from Washington, D.C., Murphy grew up studying ballet and theater. She earned her Bachelor of Arts in theater and religious studies at Yale University, where she also began studying African dance. At this time, Murphy began exploring her heritage through African studies, and was awarded a fellowship to study traditional dance and drumming at the University of Legon in Ghana, West Africa. For the past 25 years, she has studied closely with many African and Afro-Caribbean artists in Washington, D.C., New York City, and Boston. Her primary mentors have been Issa Coulibaly and Joh Camara of Mali, Youssef Koumbassa of Guinea, and Jean Appolon of Haiti. Murphy currently teaches African dance and drumming at Springfield College, The Community Music School of Springfield, Stoneleigh Burnham School, and many other venues throughout New England. She also is the founder and director of Ammaya Dance and Drum, a professional dance company rooted in African and diaspora traditions. Murphy recognizes the practice of African dance and drumming as a tremendous force for healing, meditation, empowerment, and community. It is her greatest honor to share the inspiration of these ancient traditions. 
West African Dance with Jason Aryeh

(all levels)


Oct. 7 from 1:45-2:45 p.m.
Jason Aryeh is a modern and traditionally trained dancer and historian from the coastal area of Accra, Ghana, and born into the Aryeh family of court traditional historians and dancers of the Ga-Ngleshie people. Aryeh has toured the world extensively with traditional and contemporary West African dance groups, and has diverse experience as a performer, teacher, choreographer, and movement research scholar throughout West African and the United States. He is currently a Lecturer of Dance at the University of Georgia, Athens. 
Aryeh is the artistic director and founder of Africa Alive Dance Company, a project research-oriented movement performance ensemble, resident in Accra. He was the lead dancer and choreographer for the Performing Arts Workshop, a resident performance dance company affiliated with the University of Ghana. Aryeh also was featured performance soloist and choreographer for the Sankofa African Dance and Drum Company, affiliated with the College at Brockport, State University of New York. He was the director, choreographer, and movement research scholar for the resident theater company at the Center for National Culture, Sunyani, Brong-Ahafo Region, Ghana. 
He earned his Bachelor of Fine Arts degree in dance and African studies from the University of Ghana and his Master of Fine Arts degree in performance and choreography studies from College at Brockport, State University of New York. 
Aryeh was awarded the Wilhelmina Boyd Community Service by the Black Student Union for the outstanding contribution to the Black student community and the outstanding Black faculty in recognition of teaching and considerable skill in motivating and inspiring students by the Elon Black Cultural Society presented at the Black Excellence Awards. 
Native American Dance celebrating Indigenous People's Day with 

Jessica Moore

(all levels)


Oct. 12 from 2-3:30 p.m.
Jessica Moore is a multidisciplinary artist and dance educator who is constantly looking at ways to explore and infuse movement and making it accessible to anyone regardless of their prior knowledge or specialty. Most recently, she worked as adjunct professor at Alfred University teaching contact improvisation and fundamentals of movement and served as guest artist for Happendance in Lansing, Mich.   
Moore earned her Master of Fine Arts degree in dance, performance, and choreography from the College at Brockport, State University of New York, and her Bachelor of Arts degree in dance education from Columbia College in Columbia, S.C. While attending both institutions, she received grants to pursue and further her research regarding Native American dance and culture. She has participated in the Society for Dance History Scholars and Congress On Research in Dance Conference, the National Dance Education Conference, and the South Carolina Dance Association clinic presenting her research, leading seminars, and conducting lectures to educators, scholars, and students. As a member of the Waccamaw Siouan tribe, she continues to compete in pow wows, hone her craft, and spread knowledge of Native American customs, representation, and embodiment across the country.
West African Dance with Tara Murphy

(students only)


Oct. 22 from  9:30-10:30 a.m.
Jazz Fusion with Brittany Monachino

(all levels)


Oct. 26 from 1:35-2:35 p.m

.
Brittany Monachino recently closed her first Broadway show, King Kong: Alive, on Broadway. She has previously performed in productions of Kiss Me Kate, West Side Story, and Saturday Night Fever. She also has toured with Philadanco and Norwegian Cruise Lines across the Hawaiian Islands, Europe, North Africa, and South America. Monachino received her Bachelor of Fine Arts in dance with studies completed through State University of New York Purchase and The College at Brockport. She is a former guest teacher for both Astoria School of Dance and The CityDance Dream School in Washington, D.C.  Further performance credits include performances in Hairspray LIVE in Philadelphia, The Washington Ballet, and Dianne McIntyre's Why I Had to Dance, written by Ntozake Shange.
Jazz Fusion with Brittany Monachino

(intermediate level)


Oct.

27 from 2:45-4 p.m.
Dancehall with Alysia Douglas

(all levels)


Oct 28 from 1:35-2:35 p.m.
Growing up in Poughkeepsie, N.Y., Douglas has always had a profound love of the arts. She first explored this love of dance extensively, and is multi-faceted in many styles, such as tap, jazz, ballet, lyrical, hip-hop, dancehall, and more. Dedicated to her love for dance, she continued her education at The College at Brockport, State University of New York. Upon completing her degree, she moved to New York City where she trained and studied commercial dance at Broadway Dance Center through its Professional Training Semester. This opportunity led her to further expand her skills and work with many industry choreographers, including Ryan Huffington, Dana Foglia, Luam, and Jae Blaze. 
By cultivating such a deeper understanding of the arts, Douglas knew it was time to expand her skills and follow her dreams and move to Los Angeles, where she currently resides. She has been blessed with the opportunity to have been featured on Farfetch Christmas campaign, Keno x H&M fashion show, and the Vogus edition on Millennium Dance Complex, which was focused on women in the commercial industry. She also subs at Millennium Dance Complex teaching under her mentor, Jae Blaze. Douglas is a passionate and driven individual who loves what she does. Her mission is to share her findings with those who wish to grow and enjoy movements of the body. 
Dancehall with Alysia Douglas

(intermediate)


Oct. 29 from 2:45-4 p.m.
West African Dance with Jason Aryeh

(intermediate)


Nov. 10 from 4:30-6 p.m.
Tutting with Matthew Gibbs

(all levels)


Nov. 13 from 1:30-2:45 p.m.
Horton-Ailey with Lakey Evans-

Peña


Dec. 2 from 11 a.m. to 12:30 p.m. and Dec. 3 from 4:30-6 p.m.
Lakey Evans-Peña received her undergraduate degree from the University of the Arts and, after receiving a full scholarship, continued her dance training at The Ailey School. She was invited to apprentice and dance with Ailey II under the direction of Sylvia Waters. During the national tours with Ailey II, she began teaching the Horton technique through the company's many lecture/demonstrations and outreach programming. She has performed in Donald Byrd's The Harlem Nutcracker in three national tours; in Byrd's work Carmina Burana for the New York City Opera; and in the works of many dance artists, including Ron Brown, Jacqulyn Buglisi, Milton Myers, Eleo Pomare, Hope Clarke, Kevin "Iega" Jeff, and Vernard Gilmore. Peña served as a group leader for New York City Ailey Camp and as a teaching artist for Ailey Art-in-Education and Community Programming, beginning in 1999. She has served as a guest artist/artist-in-residence at Hollins University, New York University Tisch, Montclair State University, STEPS, Peridance, Ballet Hispanico, and the American Dance Festival where she restaged two of Alvin Ailey's works, Isba and Escapades. She has been teaching Horton at The Ailey School for more than two decades and has taught in the Junior Division, the Professional Performing Arts School program, and the Professional Division. Peña also has served as a teacher and adjudicator on the national audition tours for the Ailey/Fordham Bachelor of Fine Arts program and the Ailey Summer Intensive for the last 10 years. At her dance studio, the Williamsburg Movement & Arts Center which opened in 2009, she has shared dance with thousands of students in daytime residencies and after-school programming. In 2013, she founded WMAAC Residencies 501c3 (now WRArts), a nonprofit organization providing quality performing arts programming in the Williamsburg/Greenpoint area. She served as the lead teaching artist for the Ailey Dance for Active Senior pilot program conducting two, 10-week residencies in two New York City senior residential living sites. In 2019, Peña assisted Ronni Favors, rehearsal director for the Alvin Ailey American Dance Theater, in the staging of Mr. Ailey's Memoria, performed by The Ailey School Professional Division students in concert with the Alvin Ailey American Dance Theater for the 2019 City Center season. Currently finishing her Master of Fine Arts degree at Montclair State University, she is conducting research of Lester Horton's life history and the development of his technique. For her recent thesis concert, she restaged and danced Horton's 1948 duet, The Beloved, as well as choreographing three new works for the performance.
Latinx dance with David Olarte


November or December TBD