Occupational Therapy (MSOT)
About This Program

Admissions Contact

Program Contact

Curriculum and Delivery

85-credit program
Courses offered on campus in Springfield, Mass.

Start Dates and Duration

Start in September (Fall semester)
Courses are offered full- or part-time
Full-time complete in 2.5 years
Part-time complete in 3.5 years

Paying for Your Education

Program Outcomes

Career Opportunities

Considering a Doctorate in Occupational Therapy?

After the first year of the MSOT program students can decide to continue on that path or purse their OTD at Springfield College.

BS to MSOT Option

Are you looking for our undergraduate pre-occupational therapy program? Springfield College also offers a BS in Health Science: Pre-OT to MSOT you can complete in five and a half years. 

Facebook

Upcoming Events

Virtual Information Session
Monday, October 2, 2023 at 5:00 p.m. EST
Register

The 50th Anniversary of The Karpovich Lecture
Exercise Physiology Research at Springfield College: Then and Now
October 11, 2023, 6:30 p.m. EST
Register for the Karpovich Lecture

Graduate Open House
Thursday, October 26, 2023, at Noon or 5:30 p.m. EST
Register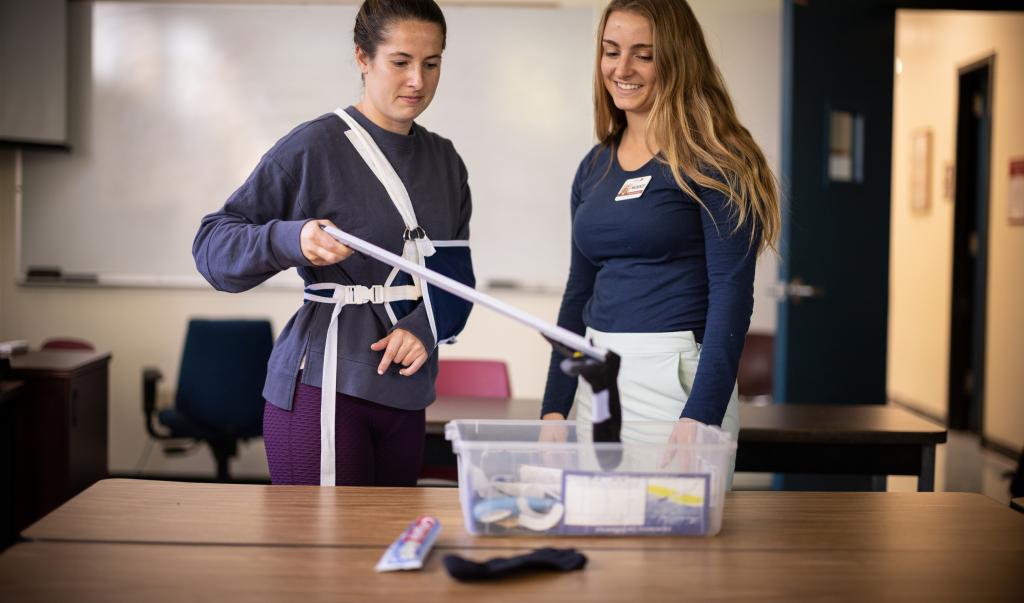 In the Springfield College MS in Occupational Therapy (MSOT), you'll engage in a mix of classroom, laboratory, group projects, and fieldwork experiences. As a student, you will become practiced in entry-level occupational therapy theory, evaluation and treatment techniques, clinical reasoning, research, teaching skills, management, and teamwork.
With the opportunity for flexible scheduling, the Occupational Therapy program is ideal for any student. You'll gain experience working under the direction of trained therapists in two full-time internships. These experiences will help you build essential technical and clinical skills, critical problem-solving techniques, leadership skills, and self-confidence and professional identity. And, with more than 300 affiliated fieldwork sites across the country, you'll be able to do something you love—all while giving back to your community.
Graduates of the MSOT program will be eligible to take the board exam, become licensed, and work as an occupational therapist.
Employment opportunities for occupational therapists are expected to increase 14% through 2031, faster than the average for all occupations, according to the U.S. Bureau of Labor Statistics.
With a degree in occupational therapy, you can have an in-demand and fulfilling career. Our graduates work at schools, universities, government agencies, hospitals, rehabilitation centers, community-based settings, and in many other settings across the country.