Recreation Industries and Therapeutic Recreation: Recreation Professional Studies
Major
Bachelor of Science
About This Program

Program Contact

Recreation Management Accreditation

Curriculum and Delivery

Courses offered on campus in Springfield, Mass.

Career Opportunities

Paying for Your Education

Looking for our online program?

Facebook

Upcoming Events

The 50th Anniversary of The Karpovich Lecture
Exercise Physiology Research at Springfield College: Then and Now
October 11, 2023, 6:30 p.m.
Register for the Karpovich Lecture

Sunday, November 5, 2023 at 9 a.m. - 2 p.m.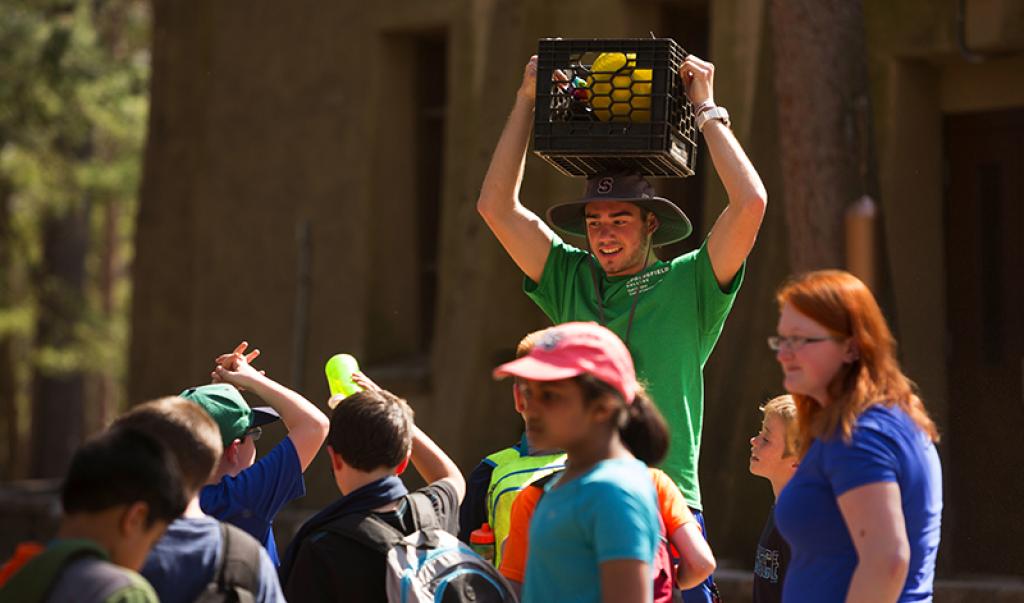 The Recreation Industries and Therapeutic Recreation: Recreation Professional Studies program at Springfield College prepares students with the knowledge, skills, and abilities needed to succeed as recreation professionals in a variety of community, wellness, and nonprofit settings. Originally established in 1946, graduates from our program have gone on to be leaders in nonprofit organizations like the YMCA, hospitals and nursing home settings, camps and outdoor recreation businesses, and community recreation agencies.
As part of the Recreation Professional Studies concentration, students would choose between a Therapeutic Recreation or Recreation Coordinator track. Despite the concentration chosen, all students learn about agency operations and strategic management along with how to design and facilitate recreation programs, key skills needed for positions in therapeutic recreation, parks and recreation, outdoor recreation, and youth-serving organizations. Our ability to blend our courses with theoretical knowledge and practical experience has enabled us to prepare the next generation of leaders in our industries.