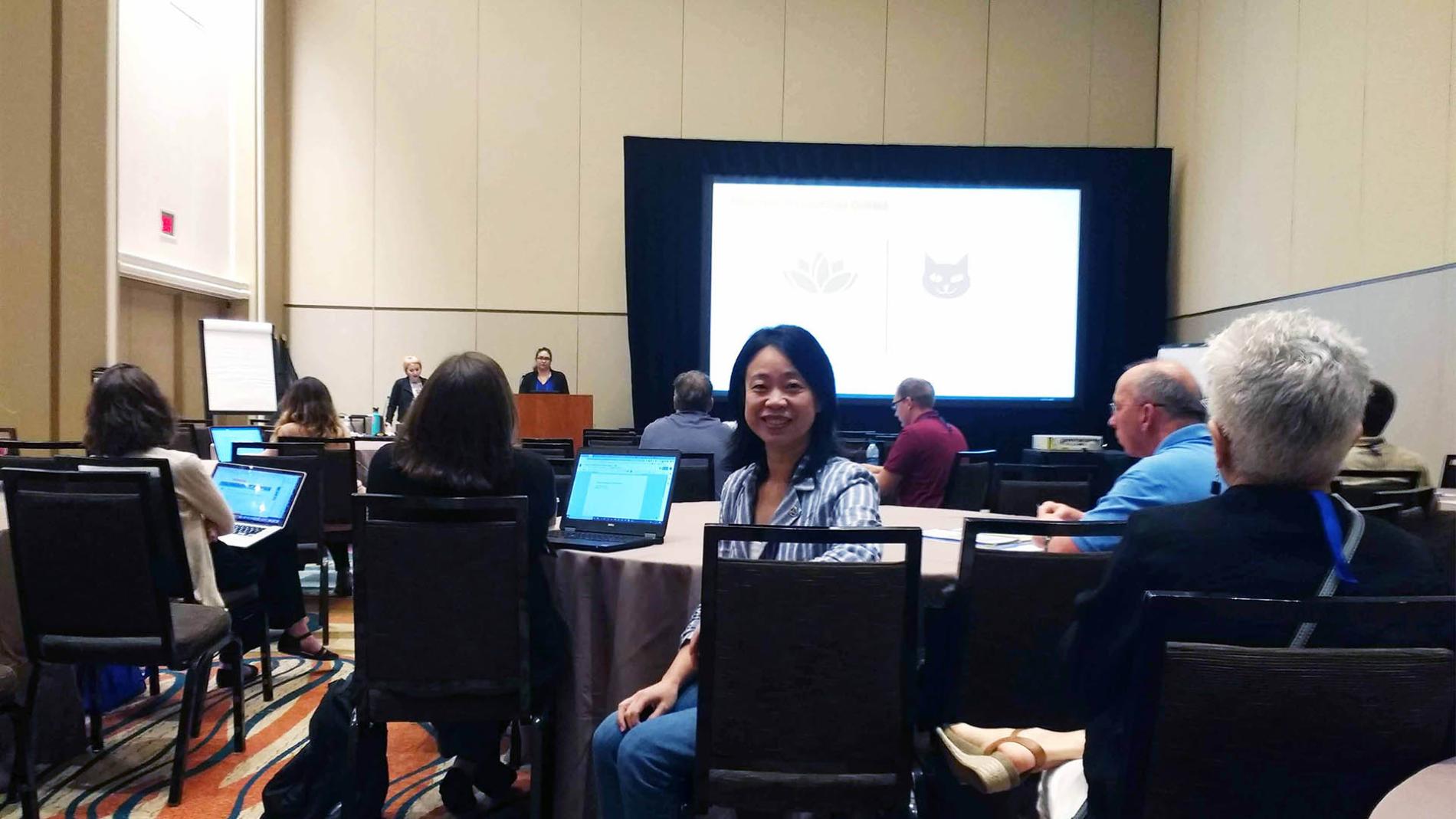 As part of our Faces of Diversity series with the Division of Inclusion and Community Engagement, Li Jin, Ph.D. discusses her work as an Instructional Designer, the journey that brought her to Springfield College, and how she views diversity on campus.
My name is Li Jin!
I am an Instructional Designer at Springfield College. My work is related to every aspect of teaching and learning: pedagogy, learning activity, course structure, assessment, adoption of technology, accessibility, and usability (to name a few). If you are a student who feels that the course you are taking is not engaging enough, invite your instructor to talk to me and I will work with her/him to make it more engaging. If you are an instructor who is excited about a teaching practice and wondering how you can use it in your class, I would be more than happy to work with you to figure it out.
As an example of my job, I worked with instructors to redesign more than 20 courses using a project-based learning approach to address the needs of adult learners of programs in our Professional and Continue Studies (PCS). Students who are taking these courses are instructed to connect their learning with their career since they are building and demonstrating competencies that they master in the courses. By the end of each of these courses, students will have constructed a well-processed working example (project) that they can share with employers, customers, or shareholders.  
It has been a long journey for me to get here to Springfield. I was born and raised in a northern city in China, earned my undergraduate degree in physics at Beijing Normal University. A few years after I left college, I was in Kent, Ohio for a master's followed by Florida for my doctoral education. I worked at West Virginia University as an instructional designer for five years before I moved to Springfield this January. I experienced the difference between working with research-oriented faculty and working with a faculty team that is primarily focused on teaching and service. I like the close-knit college community here. I even had a chance to ride in a campus police car to go back to my residence because I locked myself out!
Being one of the few Asian faces among the employees here, I am happy to say that I feel that I am part of this community. I am working with Inclusion and Community Engagement to create more opportunities to bring out the enthusiasm in our community toward the world beyond our comfort zone. I recently attended an international event held at our campus where several attendees were from other countries. They were eager to know what we were doing in our research, teaching, and programs. Our students and instructors should do the same thing, reaching out, collaborating, and welcoming new opportunities. 
You're welcome to talk to me/contact me if you have any questions!