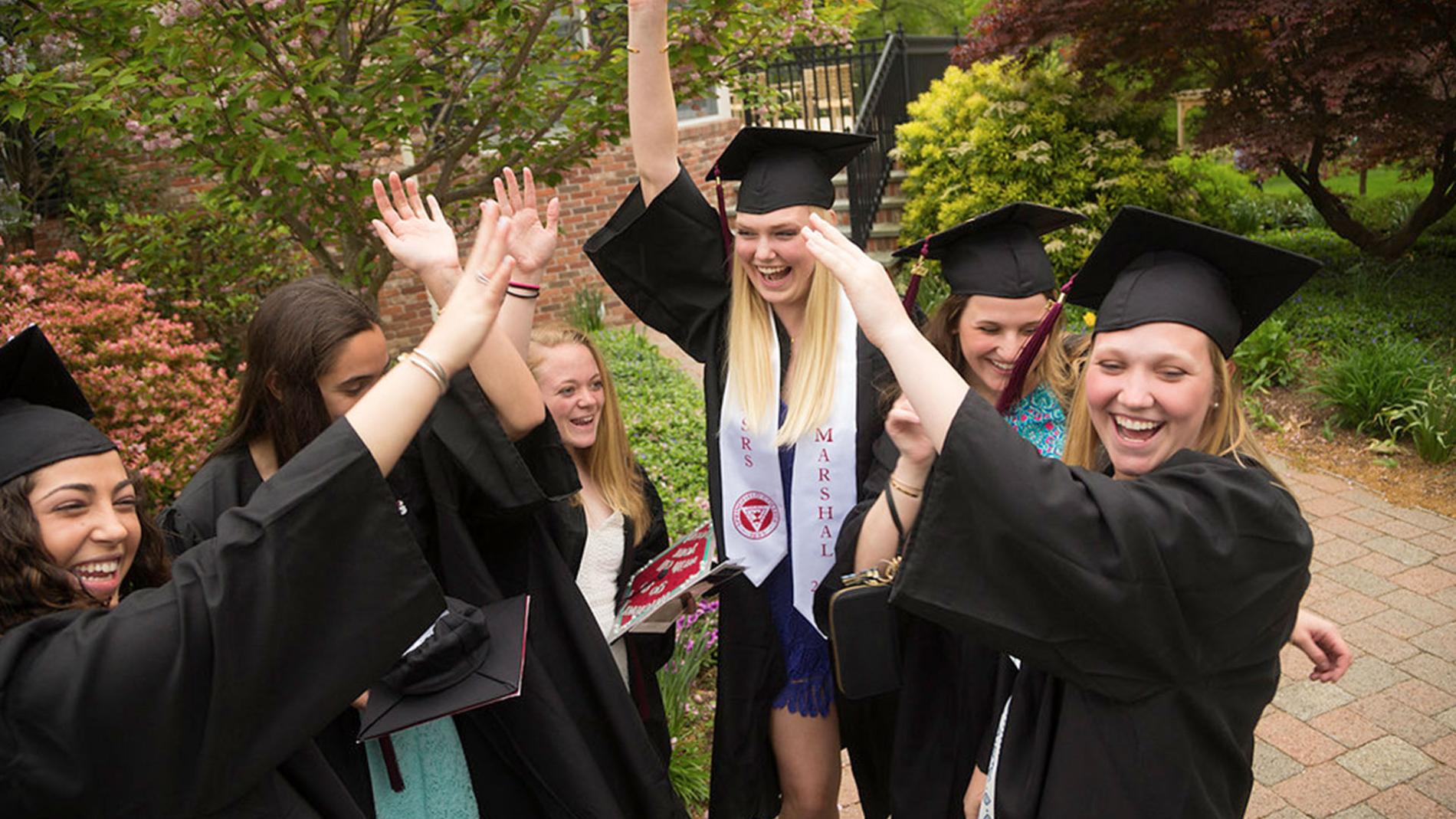 As a senior at Springfield College, Meghan Godfrey looks back on her four years and lists what she believes are the top ten things to do before you graduate college.
Most of us, before we entered college, were used to living in our own rooms, maybe shared with a family member. However, living with a roommate who isn't your family is a completely different experience, but also extremely important. During your time living with a roommate, you learn things about yourself and the other person. You learn how to share space respectfully, you learn how to share responsibilities, and you learn to become more considerate. While growing your independence during your first few years at college, you are simultaneously learning the importance of sharing. And who knows, your roomie may just become one of your best friends!
In high school, you may have joined a few clubs or even played on sports teams, but the college world is completely different. Joining a club or sports team in college is all about you, and what you want to do/accomplish in your four short years. There are so many clubs and sports teams to choose from at Springfield College and this is your chance to try something completely new and different. Don't be afraid to take a risk!
Every college has its own GPA requirements for making Dean's List, but it's usually around a 3.5. Study hard and try and make this your first semester of college—and then keep it up. But trust me, it only gets harder to raise your GPA as the semesters go on. After you make the Dean's List once you'll feel so accomplished and proud of yourself you'll want to keep succeeding. Plus, it looks great on your resume!
Just do it. You won't regret it! Go somewhere you've always dreamed of going because there is no better time to travel, explore, and learn about a different country. You have the world at your fingertips and it will only get more difficult to travel as you get older and start a career. Stop by the Study Abroad office at Springfield College and they'll be more than happy to help you find the perfect program and destination! Your college wants to see you expanding your boundaries and taking risks. Education is unique in every country and there is something new to learn in every corner of the world! Go find it.
5. Work a Job or Internship. 
Finding time for a job or an internship while being a full-time student can be stressful. However, it's really important that you do so. Finding a job will not only help you financially but force you to manage your time wisely. Internships are not always easy to come by, which is why you have a college adviser. Ask them about internship opportunities and apply to whatever you feel suits you best. An internship is a great way to gain experience in a field in which you may pursue your future career. Both a job and an internship will teach you great life lessons and help you become a better-rounded person.
College's are constantly offering events that students can volunteer at—especially at Springfield College where we live our mission of Humanics every day! There are plenty of places right around you that you probably didn't realize could benefit from your help. Whether you volunteer at a food bank, a homeless shelter, an animal shelter, or a school, volunteer work is extremely helpful and just an overall really great thing to do. Volunteering is something you and the person you are helping will never forget.
7. Visit the Career Center. 
I know it might seem like you have so much time to figure out what you want to do after you graduate, but the truth is that time flies by while you're in college. Go to the Career Center and talk to someone about what you're really interested in pursuing for your future. They are there to help you and guide you in the right direction. They can help you network with people, assist in writing a strong resume, and talk you through the next steps as you get closer to graduation. They want you to succeed but you have to utilize their resources.
Whether it's between semesters or during spring break, go on a road trip with your friends! It doesn't have to be anywhere too distant or exotic, but it should be somewhere you all want to go. Explore a new city or a new state. See what life is like there and talk to new people. Go on an adventure and try something new while you explore the world around you. Road trips can create the best memories. Oh, and remember to take a lot of pictures!
9. Take an Elective for Fun. 
This is your opportunity to take a class on something that really interests you, even if it doesn't pertain to your specific major. Take something that maybe is out of your comfort zone, this way you can learn not just more about the topic but about yourself. Plus, it's a great way to meet new people!
10. Make the Most of Your Time. 
These four years of college are about YOU. Do what you want! Make the most out of every moment, do things that interest you and even scare you. Take risks and don't be scared to try new things because that's sometimes when the best things happen! There are so many people in college, don't stick to hanging out with the same few people all the time. Branch out and expand your friend groups. Embrace the journey.