Gerontology
Post-Baccalaureate Certificate
About This Program

Admissions Contact

Program Contact

Debra Burnett
Chair Department of Public Health & Health Professions

Curriculum and Delivery

16-credit certificate

Flexible courses offered 100% online or on-campus in Springfield, Mass.

Gain community experience in the field of aging

Experience an

interdisciplinary curriculum

Prepares you to seek employment in various organizations serving older adults

Start Dates and Duration

Start in September (Fall semester) and January (Spring semester)

Complete the program in one year

Paying for Your Education

Upcoming Events

Stay tuned for information on upcoming events!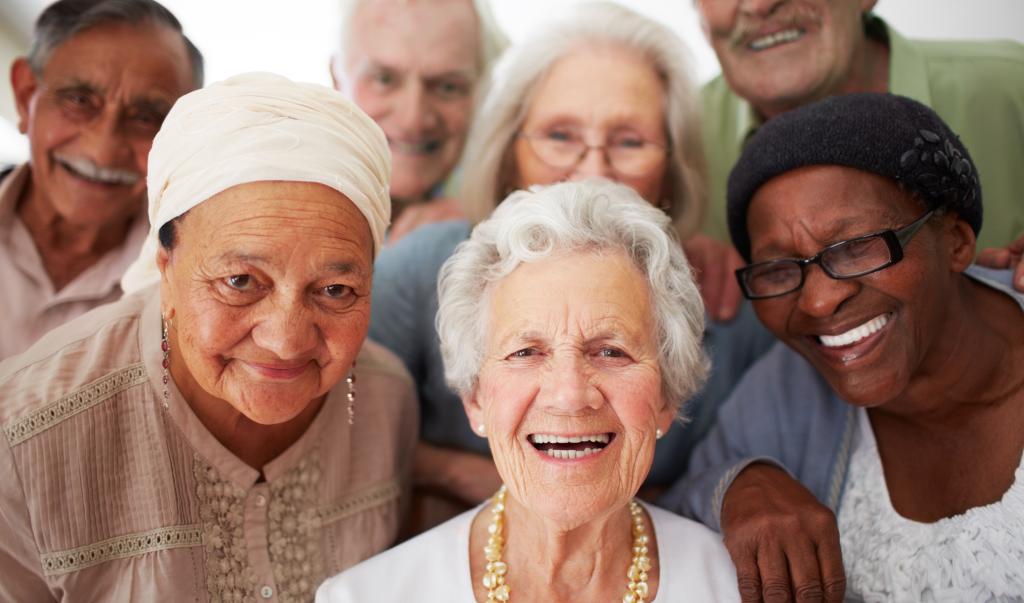 The Post-Baccalaureate Certificate in Gerontology at Springfield College is designed for the working professional who wants to expand their knowledge and skills in the field of aging. The program provides an applied, interdisciplinary education in the field of aging, plus real-life experience working with older adults in a community setting.
According to the U.S. Bureau of Labor Statistics, career growth in aging-related professions is expected to grow at an unprecedented rate in the next several decades. As such, understanding aging from multiple perspectives can be helpful in a variety of professional settings, such as social services, health care, and finance, and as an important professional credential to add to one's resume. 
The program will provide all students the opportunity to:
Work as an interprofessional/interdisciplinary team member in fields involving interactions with and services to support older adults
Develop competencies in positive approaches to aging and in anti-ageism
Demonstrate affirming, strengths-based interpersonal and professional skills with older adults as well as with professionals within older adult venues
Describe how age-related political, social, economic, and cultural dynamics impact older adults in the United States
Describe how physical, emotional, and cognitive age-related changes impact older adults
Effectively engage with older adults in developing meaningful interactions and intergenerational communication
Meet many of the core competencies for undergraduate and graduate education as recommended by the Academy of Gerontology in Higher Education (AGHE, 2021), from the Foundational and Interactional competencies and at least two from the list of eight selective competencies (1-Wellbeing, health and mental health; 2-Social health; 3-Program service development; 4-Education; 5- Arts and humanities; 6-Business and finance; 7-Policy; and 8-Research, application, and evaluation)
Work with the gerontology certificate program coordinator to develop a plan to meet the requirements for the gerontology certificate
Gain community experience through internships, practicums, clinicals, fieldwork, or service-learning courses with the approval of the gerontology certificate program coordinator
How to Apply:
Admissions Requirements
Complete the FREE online application: Once your application form is processed you will receive an email with your application portal login credentials and instructions for submitting supplemental materials as listed below.
Transcripts: An official transcript from each college/university you have attended is required. In order to be considered official, transcripts must be received directly from the original source, by email to graduate@springfield.edu or mailed to the college address: 
Springfield College
Office of Graduate Admissions
263 Alden Street
Springfield, MA 01109
International Applicants
In addition to the above admissions requirements, all international applicants from non-English speaking countries are required to submit:
Proof of English language proficiency by way of the TOEFL or IELTS: Other tests may be accepted on a case-by-case basis. Please refer to our language requirements for more information on acceptable tests, minimum scores, exemptions, and conditional acceptance. If your undergraduate degree was earned in the United States and you successfully completed college-level English, we will consider English language proficiency met.
Please note: Transcripts must be in English. If the transcript is not in English you will be required to submit a professional credential evaluation completed by any member of the National Association of Credential Evaluation Services (NACES). For this we recommend SpanTran, with its customized portal for Springfield College applicants. World Education Services or Josef Silny & Associates, Inc. are also recommended for your credential evaluations.
The Office of International Admissions can assist you with questions you may have about enrolling at Springfield College as an international student by emailing intladmissions@springfieldcollege.edu.
Application Deadlines
Domestic Students:
Applications are reviewed on a rolling basis as space is available.
International Students:
Fall
Application and Supporting Materials Deadline: May 1
Spring
Application and Supporting Materials Deadline: October 1