Springfield College Professor of Psychology and Doctoral Student Earn Courage Grant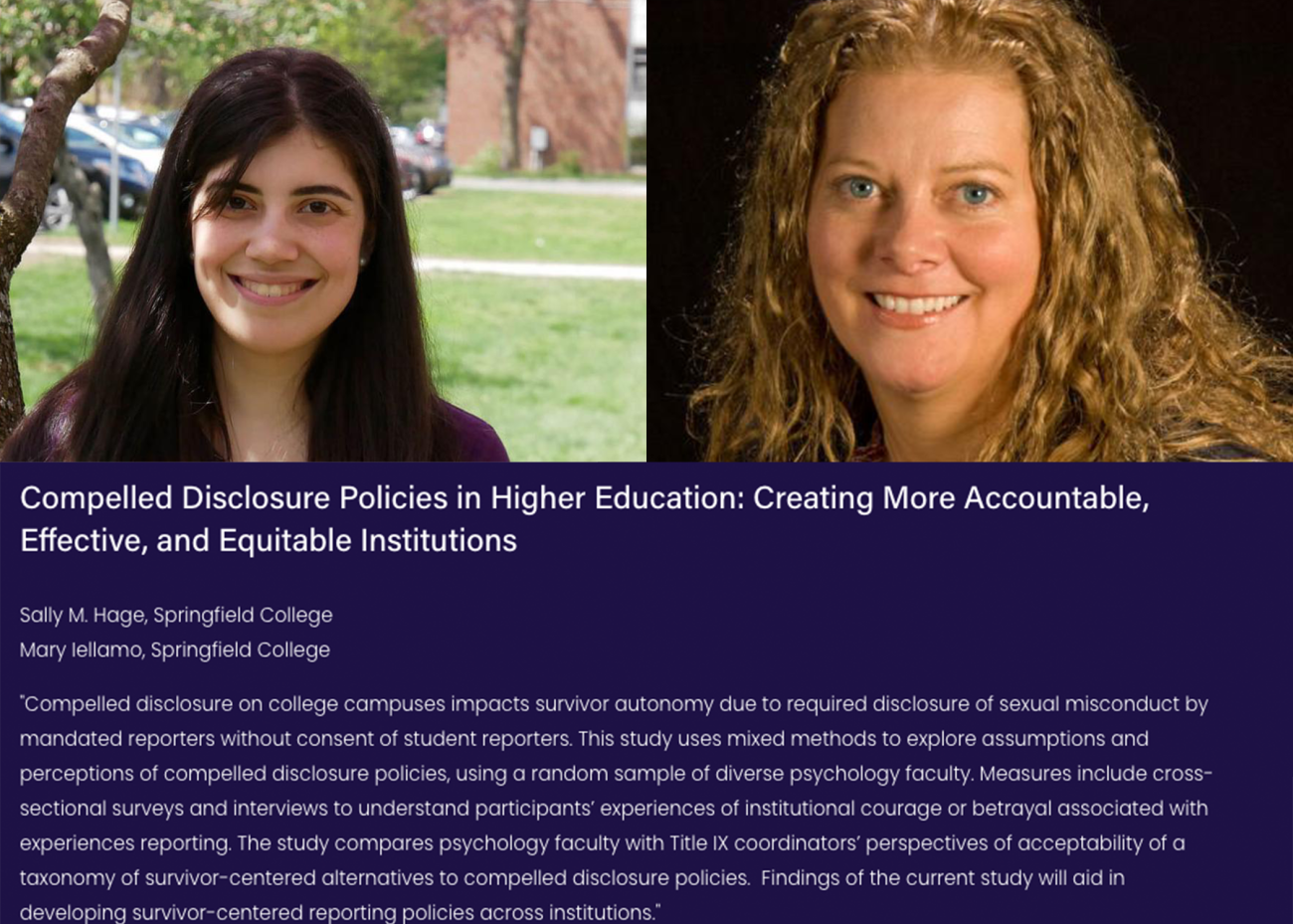 Springfield College Professor of Psychology Sally M. Hage, along with doctoral student Mary Iellamo, recently were named grant recipients from the The Center for Institutional Courage, a grant program that focuses on institutional courage and institutional betrayal, with emphasis on unstudied institutions and marginalized populations.
Hage was one of 15 recipients nationally, and joined colleagues from nationally-recognized institutions such as UCLA and Stanford on the grant list.
"These grants will empower researchers to continue to expose the harmful impact of institutional betrayal, and the promise of institutional courage to right wrongs," said Jennifer Freyd, founder and president of the Center for Institutional Courage.  "Our grants have been made possible by the generosity of our committed donors, and we are thrilled to strengthen our research mission with these awards."
Read the Full News release from The Center for Institutional Courage
View the Research Project Summaries
Hage's training focuses on diversity, social justice, prevention, and health. Her clinical experiences include individual and group work with culturally diverse youth, college students, and adults. Hage's scholarship is focused on prevention, social justice, health promotion, ethics, group work, youth development, and multicultural training. She has conducted research on preventing and coping with trauma, mindfulness, and multicultural training. She has published articles on resilience, trauma, social justice training/interventions, spirituality and counseling, prevention, and supervision. Hage is the editor of the Journal of Prevention and Health Promotion (Sage Publications). She is co-director of the Springfield College Trauma and Prevention (TAP) Research Lab.