William Simpson Fine Arts Series Reading by Author Angelique Stevens, Oct. 12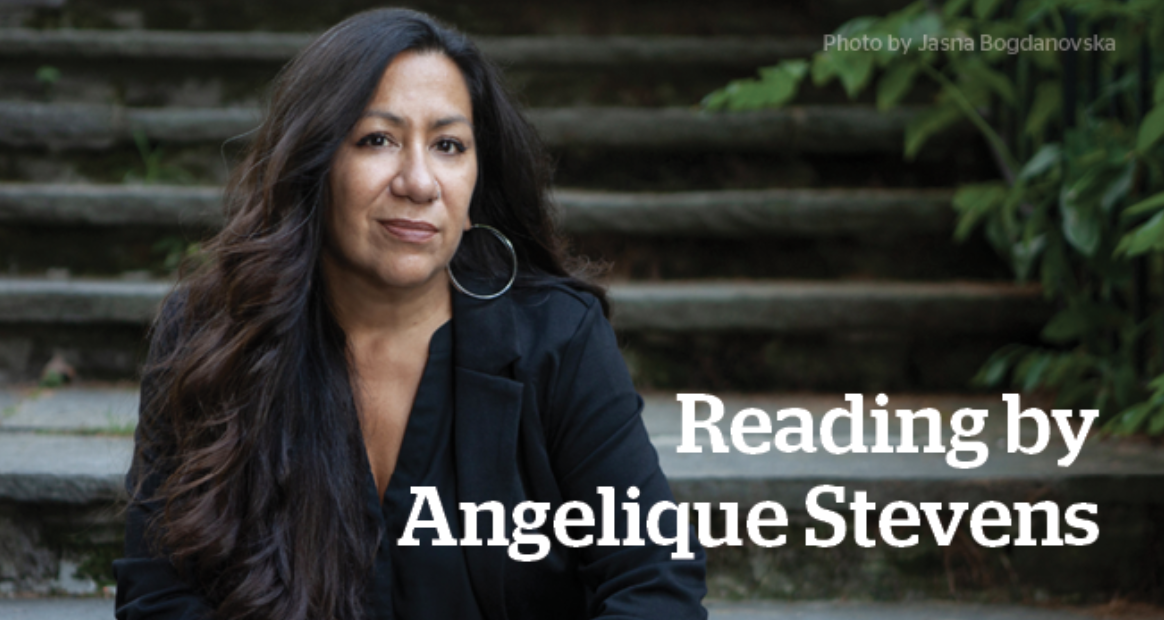 Springfield College will host author Angelique Stevens on Tuesday, Oct. 12, starting at 7:30 p.m., in the The Forum of the Harold C. Smith Learning Commons as part of the William Simpson Fine Arts Series Fall schedule. This event is free and open to the Springfield College community and the public.
Haudenosaunee writer, professor, adventurer, and storyteller Angelique Stevens will read excerpts from her award-winning creative nonfiction essays. Through sharp and lyrical prose, Stevens's essays invite readers into vivid stories of growing up in upstate New York as Six-Nations Native American, immersing herself as a college student in unfamiliar landscapes as far-flung as Chiapas, Mexico, and the Sudan, and grappling with her sister's addiction and suicide, among other topics. Stevens finds her inspiration in wandering—being in places that push the boundaries of comfort, experience, knowledge, and hunger. This evening's event will include a Q&A with the author.
Stevens lives in upstate New York where she teaches creative writing, literature of genocide, and race literatures. Her nonfiction can be found in LitHub, The New England Review, The Chattahoochee Review, and a number of anthologies. Her essay, "Ghost Bread," won the Prism International Creative Nonfiction Contest judged by Alexander Chee. She won the grand prize for the Solas Award in 2019; and her essay "Remember the Earth" was short-listed for Booth's non-fiction prize. She holds a Master of Fine Arts in creative nonfiction from Bennington College and a Master of Arts in literature from State University of New York Brockport. Her other honors include an alumni fellowship from the Bennington College Master of Fine Arts program; fellowships from Bread Loaf, Tin House, Kenyon Review, and Sewanee Writers Workshops; a fellowship to the inaugural cohort of the Periplus Mentorship Collective; and a teaching fellowship to the Lighthouse Book Project. She is currently writing a memoir about her experiences growing up in New York state.
COVID Guidelines
Springfield College is following COVID guidelines shared by the Massachusetts Commissioner of Public Health and the Centers for Disease Control and Prevention. 
Please visit springfield.edu/covid for the latest updates