Elementary Education
Major
Bachelor of Arts or Bachelor of Science with Teacher Licensure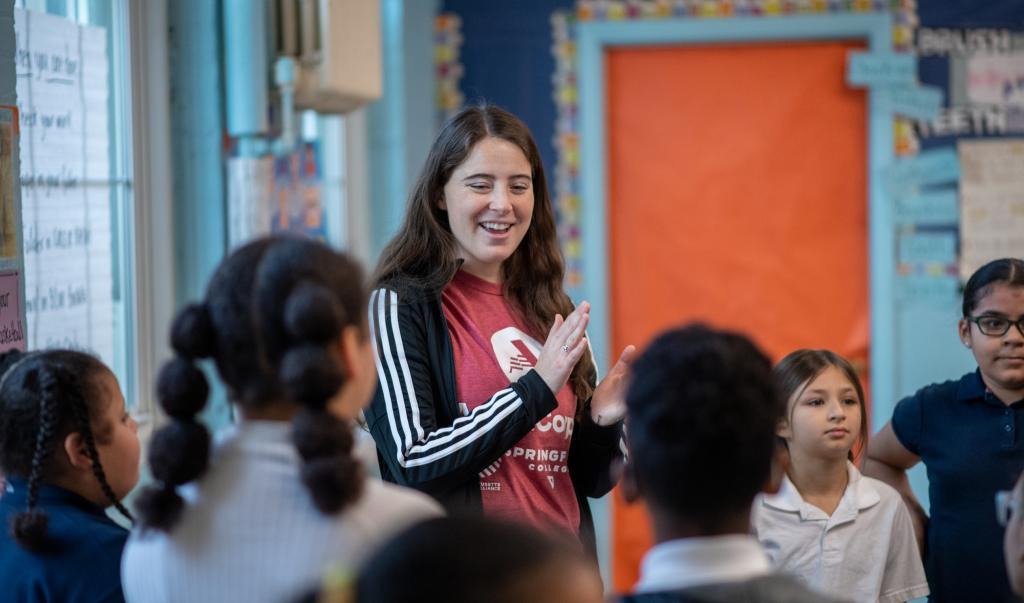 Few careers are as rewarding, challenging, and exhilarating as being an elementary school teacher. The need for highly qualified and well-prepared elementary classroom and special education teachers is on the rise, too. Springfield College education students graduate from the program confident and ready to take on the vital role of teaching the nation's youngest learners.
In the Elementary Education Major at Springfield College, students will learn a variety of teaching strategies that enable them to become highly skilled and effective teachers, and gain the confidence to education and meet the needs of all students.
Partnerships with area elementary schools provide real-world learning opportunities that distinguish Springfield College elementary graduates from the rest. Preparation begins in year one and continues through year four, at which time students begin student-teaching. Graduate will leave Springfield College prepared and ready to lead classrooms of elementary-aged children.