Exercise Science
Major
Bachelor of Science
About This Program

Program Contact

Curriculum and Delivery

Courses offered on campus in Springfield, Mass.

Choose one concentration: Strength and Conditioning, or two tracks: Fitness Management and Personal Training or Clinical

Fully equipped

Human Performance Lab

Complete three separate fieldwork/internship experiences

Fieldwork/internship opportunities (national and international) include traditional fitness settings, spa and wellness settings, professional sports, university, and college athletics, clinics and hospitals

View a sample schedule

Career Opportunities

Paying for Your Education

Upcoming Events

Check back later for more events!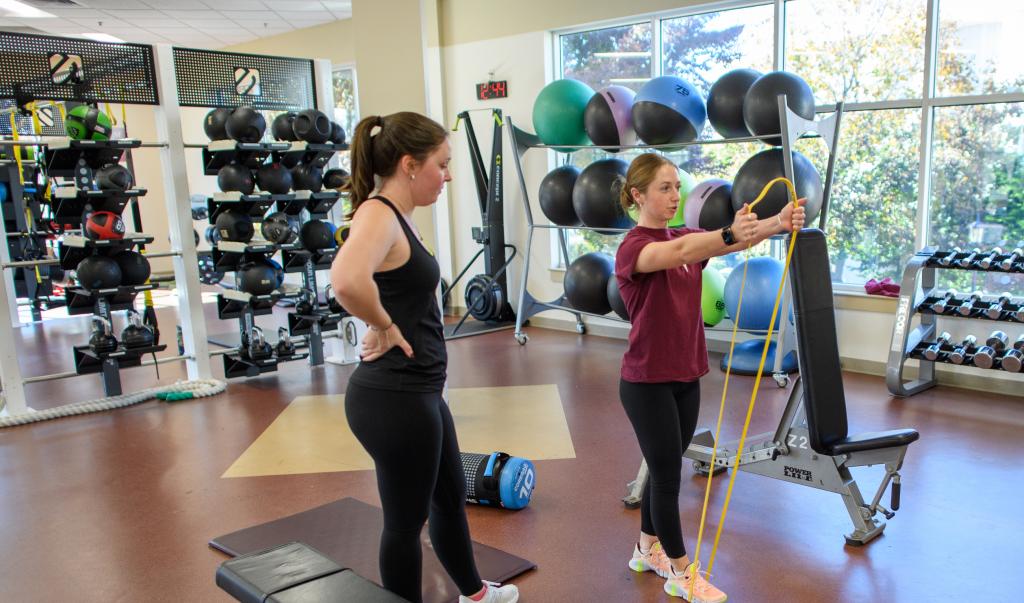 With an international reputation as a leader in the field of exercise science, Springfield College was one of the first institutions in the United States to develop the Applied Exercise Science major. So, we know our stuff.
The major is a rigorous and demanding science-based professional preparation program designed to prepare graduates to work in exercise, fitness and wellness professions. Graduates are employed in corporate, commercial, and agency fitness settings as well as personal training and strength and conditioning. 
In addition to the major requirements, students can choose one concentration, Strength and Conditioning, or two tracks that are consistent with their professional goals:  
Strength and Conditioning Concentration: P

rovides students seeking positions in the field of strength and conditioning the knowledge and skills necessary for safe and effective program design and implementation to enhance athletic development.  Completion of the concentration will allow students to be eligible for and academically prepared to sit for the National Strength and Conditioning Associated (NSCA)

Certified Strength and Conditioning Specialist (CSCS)

certification. 

Fitness Management and Personal Training Track: This track builds on the strong science based undergraduate applied science exercise program.  The track is an interdisciplinary program including courses from the Management, Sport Management and Physical Education programs.
Clinical Track: Prepares students for a range of career opportunities in health care. Students who choose to pursue this track will engage in hands-on learning, which is a hallmark of our majors, while pursuing the prerequisite sciences needed for advanced studies in the medical field.
The program is designed to assist students in their preparation for nationally recognized certifications, including those offered by the American College of Sports Medicine (ACSM), the National Strength and Conditioning Association (NSCA), and the YMCA.