Movement and Sports Studies
Major
Bachelor of Science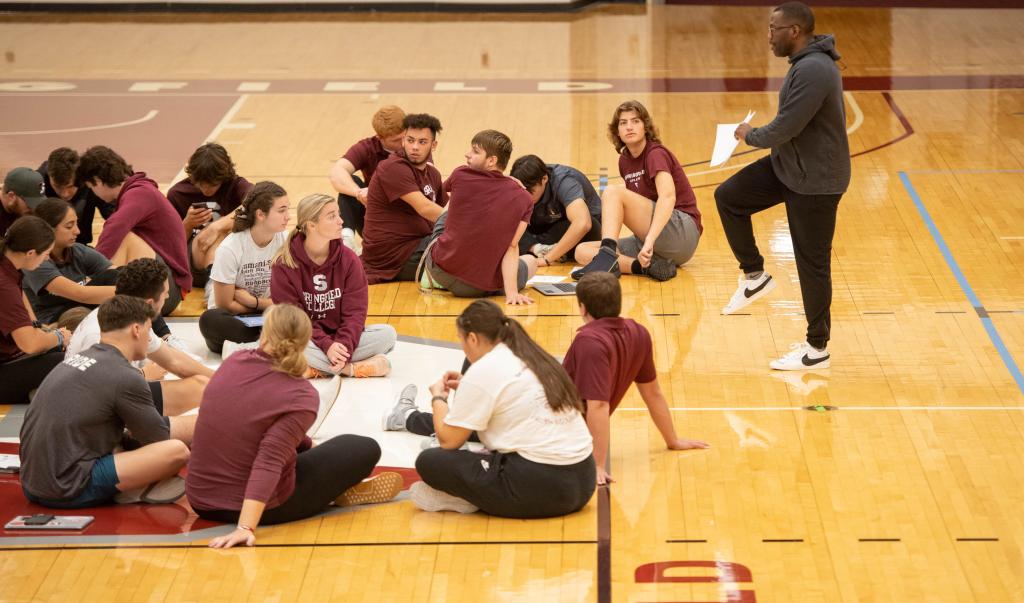 Springfield College has a reputation for being a leader in the field of movement studies. And, we can back it up.
Our Movement and Sports Studies major offers a comprehensive understanding of the scientific and social foundations of movement and its cultural forms of dance, sports, games, and exercise.  Students engage in self-selected and career-focused fieldwork in settings that may include YMCAs, fitness centers, colleges/universities, before/after school programs, and more.
Graduates of the movement and sports studies program work in school and community-based agencies, including YMCAs and recreational facilities. Graduates also pursue graduate education in physical education, athletic administration, advanced level coaching, sport management, adapted physical education, health promotion, and sport and exercise psychology.