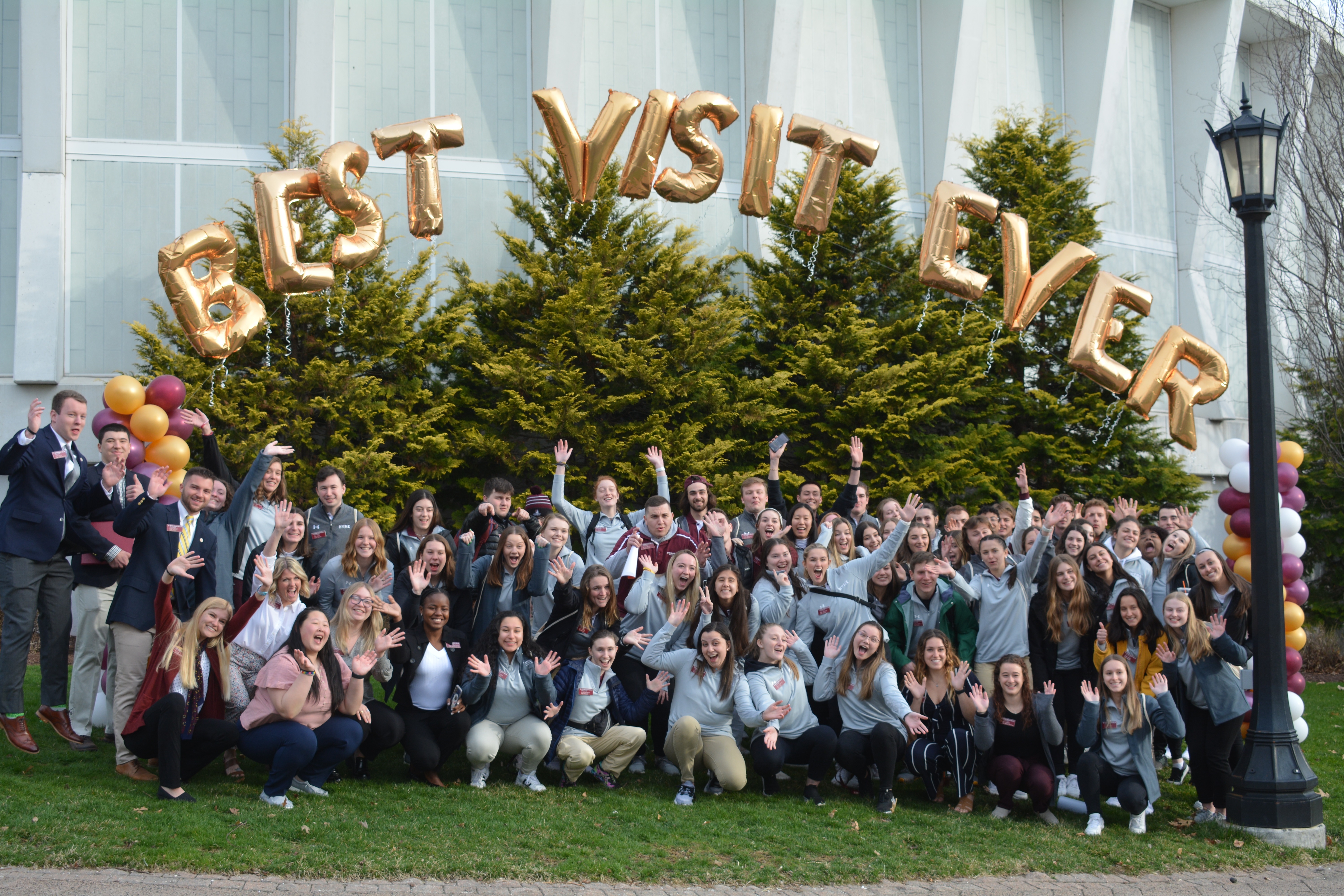 Join us on November 6 for our Fall Open House Event!
---
Experience Springfield College in the fall and spend a day on our beautiful campus engaging with members of our unique community! All students will receive a free T-shirt and be entered to win over $500 in raffle prizes at the event!
It's time to register for the Nov. 6 Open House!
View a snapshot of our fall 2022 open house event:
General Check-in Begins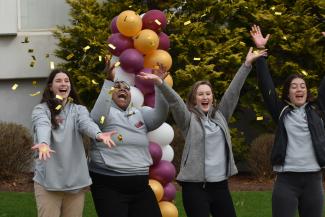 8:45 a.m.
Meet us in the Field House in the Wellness and Recreation Complex to begin your experience!
Athletics Reception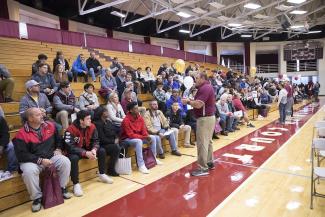 9-10 a.m.
Learn about what it's like to wear THE JERSEY at Springfield College by hearing from student-athletes about their experiences and the resources available to you as a student-athlete. 

*The athletics morning reception is an optional session for students who are interested in participating in intercollegiate athletics.
Campus Involvement Fair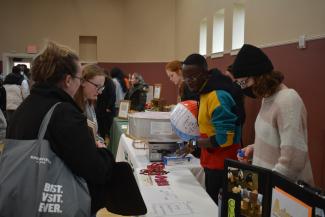 9-10:30 a.m.
Meet our campus community! Interact with staff, faculty and students from over 50 offices on campus and hear more about support services and activities you can get involved with as a student.
Opening Remarks from our President and Students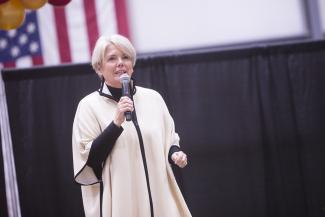 10:30-10:45 a.m.
Join us for a welcome from our President Mary- Beth Cooper, PhD, DM, and learn more about what makes Springfield College special from current students.
Faculty Sessions for all Majors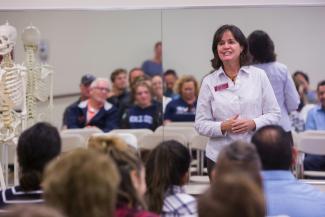 11-11:45 a.m.
All students will have the opportunity to break into smaller groups and meet with faculty and students from your major of interest. Learn about the curriculum, practical experience opportunities, and where many of our graduates have landed jobs thanks to their Springfield College education! 
Lunch, Financial Aid Session, and Campus Tours
Noon-3 p.m.
During the afternoon, you will have the opportunity to sit in on an information session and learn more about the financial aid process, eat lunch with current students in our farm-to-table style dining hall, and take a campus tour with our student ambassadors!
---
Want to see what you could experience on Nov. 6?
Check out photos from the Sept. 25 open house, and pictures taken at our photo booth during the Campus Involvement Fair!
---
For more information, contact the Office of Undergraduate Admissions staff at (413) 748-3136 or admissions@springfield.edu. (This event is held on the Springfield College Main Campus in Springfield, Mass.) 
While Springfield College has relaxed our mask standards, masks may be required in certain offices on campus. Please be sure to bring appropriate face coverings according to the CDC guidelines. We respectfully request that visitors to the Springfield College campus, who are eligible, complete the primary series of COVID-19 vaccinations (two doses of Moderna or Pfizer or one dose of J&J) or meet the requirements of a medical or religious exemption.