About This Program

Facebook
As part of the Springfield College Art and Design major, you will learn to creatively combine practical, conceptual, and critical skills to engage with the challenges of an ever-changing and increasingly visual contemporary world. Diverse coursework allows you to develop your creative talents in a variety of studio art and digital design approaches. Through a solid foundation, you will be prepared for advanced study and professional opportunities in the arts.  
Once the core requirements of the major have been met, you can choose to focus in either the studio arts (introductory and advanced level courses in drawing, painting, ceramics, photography, sculpture, and mixed media) or in design (develop skills in areas of web, CGI, game architecture, digital arts, and graphic design). The program provides an innovative blend of the creative and the technological, preparing you with a strong portfolio and the knowledge gained from an evolving curriculum that reflects a rapidly changing field. 
It is the underlying philosophy of the art and design major that students developing as artists and designers have a responsibility to share and lead in creating a better and more meaningful society. The commitment to creative and social responsibility by the Visual and Performing Arts Department, its faculty, and its students is the essence of the Springfield College Humanics Philosophy.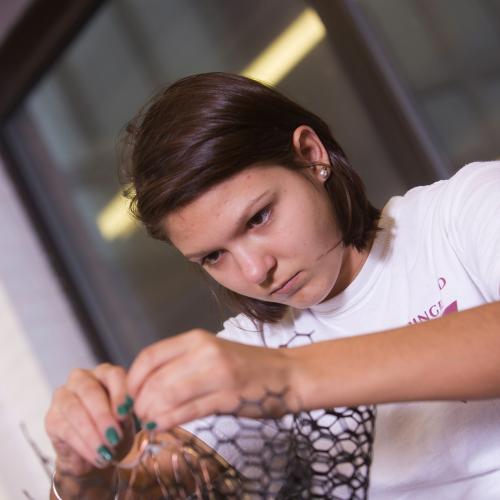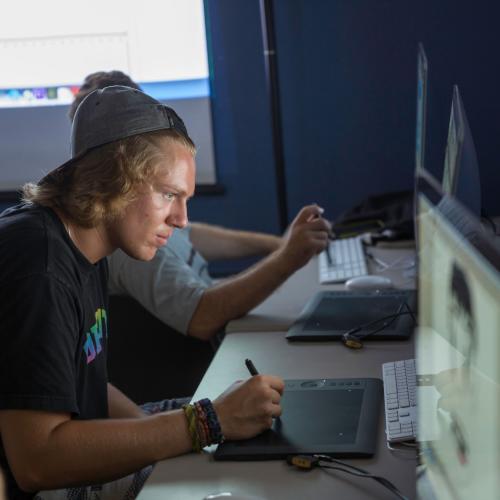 Former graduates from this program have gone on to succeed in a variety of fields.
With an education that provides a background in a variety of methods, techniques, methods, materials, and philosophies, students who graduate from the Springfield College Art and Design program enter the workforce with the tools they need to succeed on their chosen path. Students hone their specialties through opportunities such as internships, independent studies, and research opportunities. Here are just some of the roles current graduates are employed in: 
| | | |
| --- | --- | --- |
| Web Designer | Interactive Specialist | Graphic and Front End Designer |
| Computer Graphics Specialist | Email and Marketing Specialist | Web Developer |
| Adjunct Digital Arts Professor | Production Supervisor | Scientific Illustrator |
| Technical Drafter | Video Editor | Environmental Texture Artist |
| 3D Studio Owner | Director of Lighting | 3D Animator |
| CGI Director | Independent Movie Producer | Art Director |
| Film Production Specialist | Marketing Specialist | Director of Brand Strategy |
| Software Engineer | User Interface Designer | Layout Designer |
| Packaging Director | Creative Director | Coursework Developer |
| Special Event Coordinator | Designer for Galleries and Museums | Software Consultant |
| Graphic Designer | Interactive Web Marketing Specialist | Visual Effects Artist |