Biology
Major or minor
Bachelor of Science
About This Program

Program Contact

Curriculum and Delivery

Our

Experiential Major Map

helps you visualize and design your journey

Courses offered on campus in Springfield, Mass.

Develop analytical and critical-thinking skills

Discover patterns in the natural world

Gain scientific literacy

Gain experience with hands-on laboratory and data-collection techniques

Obtain skills to prepare for jobs in industry, research, or clinical graduate programs

Career Opportunities

Top professional fields where alumni work:

Embryology

Microbiology

Animal Care

Turf Management

Paying for Your Education

Interested in medical school?

Upcoming Events

Check back later for more events!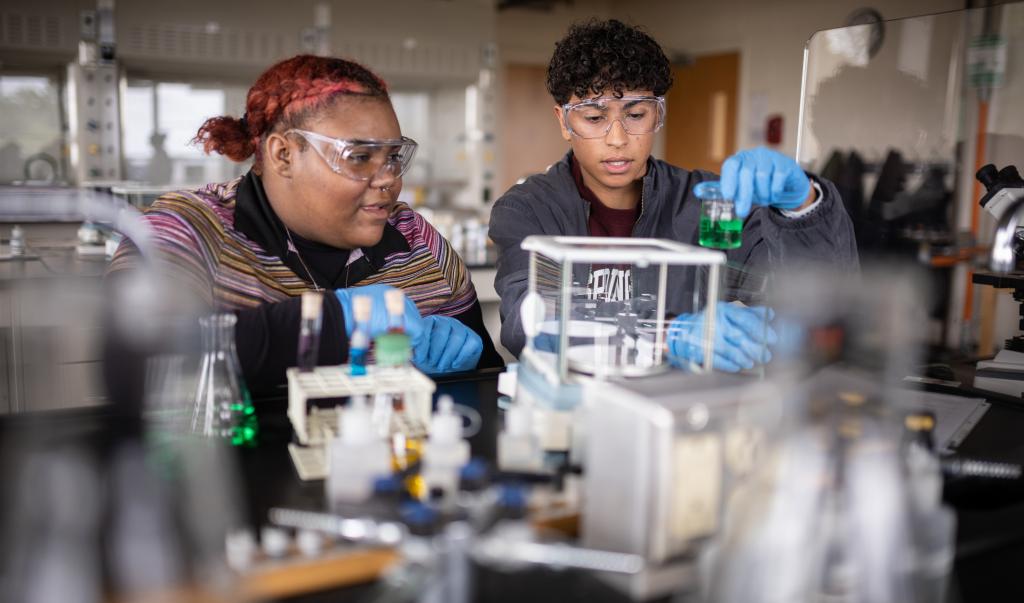 The Biology major at Springfield College offers diverse exposure to the key areas of study in the life sciences. In this comprehensive program you'll study life at the molecular, organismal, and ecological levels. Laboratory and field work is included throughout the program, allowing you the opportunity for hands-on study, testing hypotheses, and data analysis. Through electives, you have the opportunity to tailor the major toward what interests you—from human anatomy to plant science to cell biology to chemistry.
Graduates of our program can go on to pursue graduate schools, including schools of medicine and dentistry; careers in laboratory sciences in hospitals or government; or teacher licensure. Students who want to enter medical or dental school will be well supported by our Premedical Scholars Program, which provides a dedicated advisor with experience in the complexities of medical or dental school applications. Additionally, an interdepartmental preprofessional committee can provide students with further information essential for achieving their goals. 
Check out a special opportunity for students to take part in International Tropical Field Research, through BIOL 320!