Communications/Sports Journalism
Major
Bachelor of Science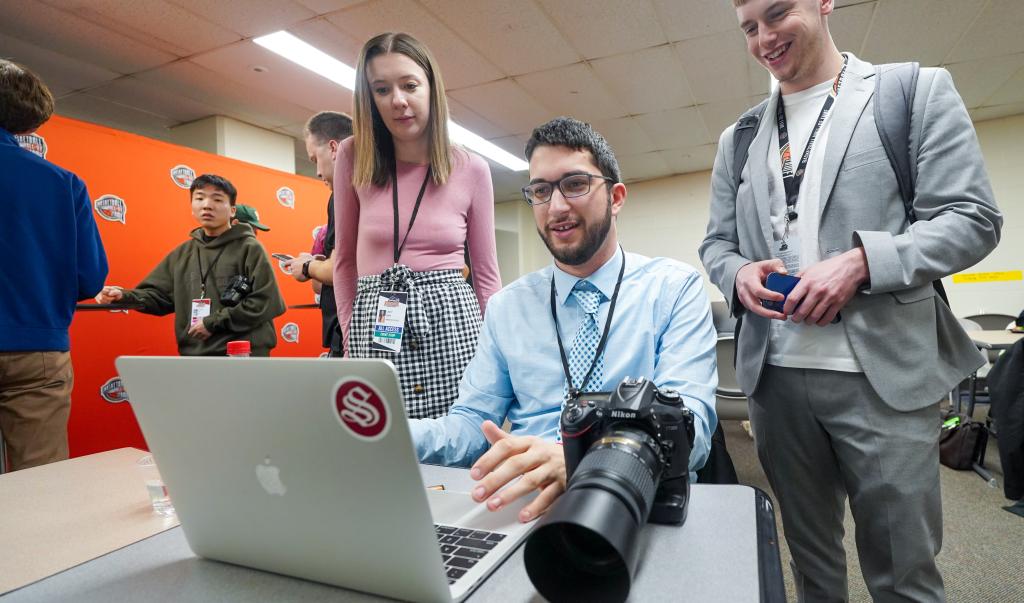 To thrive in the ever-changing journalism industry, you've got to know a little of everything, from print to television to radio to online journalism, and even in public relations. In the Springfield College Communications/Sports Journalism major, you'll immerse yourself in each type of media.
Communication/sports journalism is interdisciplinary by design, allowing you to pursue individual interests and providing a broad cultural context for the specialized field, weaving together theory and practice.
 
From day one, you're encouraged to dive into "real-world journalism" through field experiences, internships, and exposure to professional journalists. You'll also be expected to contribute to our campus publications, such as our student newspaper, radio station, or television station.
As a communications/sports journalism graduate, you'll be ready to begin your career in print, television, radio, online communications, publication relations, or convergence journalism right away. In addition, you can also enter law school or attend graduate school.