Educational Leadership (PhD)
About This Program

Admissions Contact

Program Contact

Curriculum and Delivery

59-credit program
Low Residency, Online Format

Each July, students are required to come to campus for a 1-week immersive session
All classes are held synchronously and asynchronously in an online format
Each week, one of the two courses taken during the semester will meet virtually
Virtual classes will be scheduled on Saturdays a couple of times during the semester to allow for project-based collaboration between professors and students

Program adopts a cohort model

Start Dates and Duration

Start in July (Summer semester) 
Courses are part-time
Complete in the Spring semester of the 3rd year

Paying for Your Education

Upcoming Events

PhD in Educational Leadership Virtual Classroom Visit: Final Paper Presentation Night
Tuesday, December 12, 2023 at 6:30 p.m.
Register

A Conversation about PhD in Educational Leadership and the Admissions Process
Wednesday, December 20, 2023 at 6 p.m.
Register 

A Conversation about PhD in Educational Leadership and the Admissions Process
Thursday, January 18, 2024 at 6 p.m.
Register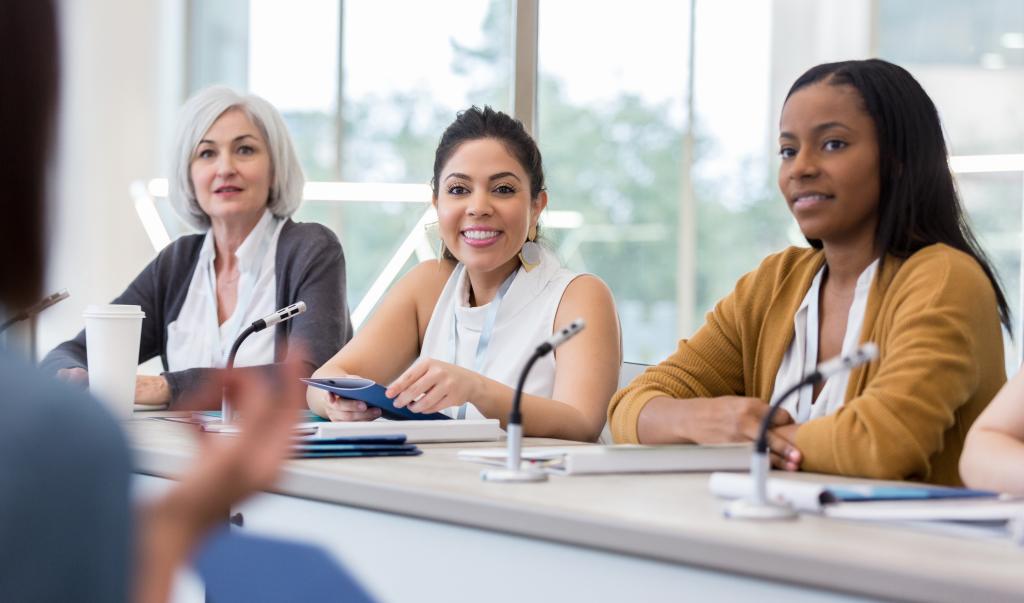 The PhD in Educational Leadership at Springfield College is designed for equity-minded leaders and faculty. You will be prepared to critically analyze and dismantle inequity within pre-kindergarten through higher education systems, collaborate with community partners to understand and help advance educational justice, create new knowledge through rigorous research, and promote teaching practice from an equity perspective.
Students in our program will:
Gain specialized research skills for the advancement of learning, knowledge, and/or professional practice
Apply knowledge and skills to demonstrate autonomy, authoritative judgment, adaptability, and ethical responsibility
Be prepared to lead within an organization in the role of practitioner and/or scholar
Have a systematic and critical understanding of U.S. PreK-12 and higher education educational systems through the examination of historical trends, educational policy, and practice
The educational leadership doctoral program was designed with the working professional in mind and offers courses in a low residency, online format. As we value the strength of the cohort model, a one-week, on-campus session, in July, is required each year while you undertake coursework. Other than being on campus for that one week, all classes are held synchronously and asynchronously in an online format.
Educational Leadership Friends, Mentors, and Support
Scholar-Practitioners across the country serve as mentors for our doctoral students. These individuals are giving their own time - to give back - and contribute to addressing inequity in our educational systems. Learn more about friends, mentors, and support of our program.
How to Apply:
Admissions Requirements
Complete the FREE online application: Once your application form is processed you will receive an email with your application portal login credentials and instructions for submitting supplemental materials as listed below.
Essay: Applicants will be asked to write 2 statements:

In two to three double-spaced pages, please describe significant life experiences that have contributed to your interest in your field, your understanding of this field, your occupational objectives, and why you have chosen Springfield College. 
Please develop a three to five page document addressing the following prompt: Identify a significant problem of practice faced in your work setting or community, including an analysis of why this is a problem and how it relates to equity and education. Please also address how this problem relates to your interest in pursuing a PhD in educational leadership.*

*The committee will be examining this writing sample with an eye toward how the candidate integrates relevant scholarly literature to support their statement. 

Resume: Please include any college activities, out-of-school leadership experiences, work history, and community involvement to support your interest in or qualifications for graduate study. 
Three letters of recommendation: Three letters of recommendation from a faculty member or direct supervisor: Recommenders will receive an email when you submit your application and will be able to upload your letter to your application.
Interview: Upon review of all admissions materials, applicants being considered for admission will be interviewed (via Zoom) by two program faculty. We anticipate interviews will begin in March.
Master's Degree: This program requires a master's degree.
Transcripts: An official transcript from each college/university you have attended is required. In order to be considered official, transcripts must be received directly from the original source, by email to graduate@springfield.edu or mailed to the college address: 
Springfield College
Office of Graduate Admissions
263 Alden Street
​​​​​​​Springfield, MA 01109
International Applicants
All international applicants from non-English speaking countries are required, in addition to the items listed above, to submit:
Proof of English language proficiency by way of the TOEFL or IELTS. Other tests may be accepted on a case-by-case basis. Please refer to our language requirements for more information on acceptable tests, minimum scores, exemptions, and conditional acceptance. If your undergraduate degree was earned in the United States and you successfully completed college-level English, we will consider English language proficiency met.
Please note: Transcripts must be in English. If the transcript is not in English you will be required to submit a professional credential evaluation completed by any member of the National Association of Credential Evaluation Services (NACES). For this we recommend SpanTran, with its customized portal for Springfield College applicants. World Education Services or Josef Silny & Associates, Inc. are also recommended for your credential evaluations.
The staff in the Office of International Admissions can assist you with questions you may have about enrolling at Springfield College as an international student by emailing intladmissions@springfieldcollege.edu.
Program Competencies:
Program Competencies
Program Competencies
We use nine competencies to serve as the foundation to guide your learning and scholarly pursuits. These competencies were developed to guide curriculum development and prepare leaders to advance equity and racial justice in the U.S. educational system.
Leadership
Identify one's strengths and challenges as a leader and seek opportunities to develop skills.

Nurture and advance an inclusive cohesive team and stakeholders to think strategically, critically, and creatively.

Apply leadership theory and models.

Take intelligent and ethically informed risks to create social change.

Develop confidence and the capacity of individuals to promote equity in organizations.   
Equity, Social Justice, and Inclusion
Explain the systematic impact educational inequity has on society at large and develop strategies to create equity.

Critically and systematically examine questions and problems of practice to generate equitable solutions.

Use analytical and research methods appropriate to dismantling systems of oppression.

Advocate for more equitable practice.

Engage in consciousness-raising and lead by example in a way that allows others to learn and progress toward equity mindedness.
Historical Context of U.S. Educational Systems
Describe the historical foundations of inequity in educational structures.

Compare and contrast current issues with historical trends.

Critique social and cultural issues and situate them in contemporary issues.
Teaching and Learning
Apply pedagogy that educates diverse populations and creates an inclusive and just teaching and learning environment.

Articulate how theoretical constructs influence learning and development.
Law, Policy, Governance
Interpret how current laws and policies impact educational systems and promote or discourage inequity.

Critically analyze state and federal laws and policy to dismantle inequities.
Administration and Organizational Resources
Identify public and private educational funding sources.

Critically analyze how the appropriation of resources affect equity.

Examine the governance of educational systems. 
Professional Scholarship
Develop a professional plan to keep knowledge and skills current.

Present relevant information in a clear, organized manner, and convey essential information to appropriate audiences.
Research
Examine strengths and limits of research methodologies.

Apply concepts, strategies, and techniques to conduct rigorous ethical research using multiple methodological approaches.

Generate original knowledge and understanding to make a substantial contribution in leading the work to dismantle inequity in education.
Civic Engagement
Connect with local and external resources to advance equity in education.

Examine local and state context to create solutions for systemic educational issues.
Land Acknowledgement
We acknowledge and work to honorably learn and create on the ancestral Native homelands of those who walked before us and those who still walk here—land taken through settler colonialism—keeping in mind the integrity of this territory where area Native peoples identify as Nipmuc (see https://native-land.ca/). We are grateful to respectfully live and work as a guest on these lands.