Elementary and Special Education
Major
Bachelor of Arts or Bachelor of Science with Teacher Licensure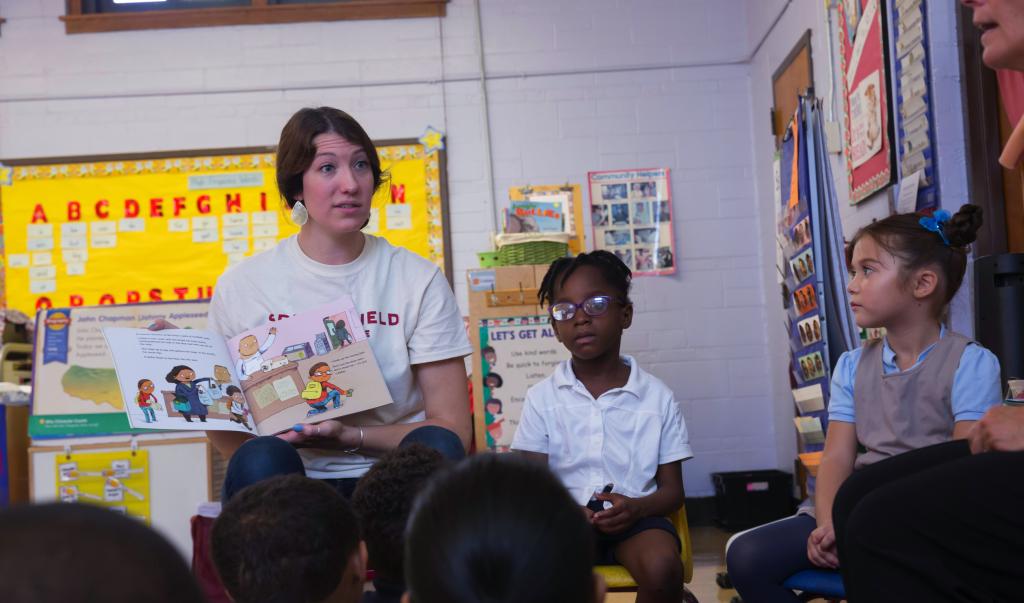 Springfield College's renowned reputation for preparing leaders in human-helping professions, like teaching, offers an exceptional educational experience for individuals committed to dedicating their lives to educating children.
This dual program in Elementary Education and Special Education provides the professional skills and knowledge that undergraduate students need to successfuly work with elementary-aged students or students with special needs. The combination of coursework and real-world, hands-on learning gives dual licensure graduates the preparation and the confidence they need to manage a wide range of classroom experiences.
Through working in inclusion classrooms, students become highly skilled and effective elementary classroom teachers, and will learn a wide variety of teaching strategies. Most importantly, they'll graduate with the know-how and ability to meet the needs of all children. They'll learn from experienced faculty who are passionate about continuing to advance and strengthen the teaching profession at the elementary level.