Health Disparities and Health Equity
Post-Baccalaureate Certificate
About This Program

Curriculum and Delivery

16 credit certificate
Offered 100% online, asynchronous format 

allows you to complete coursework from anywhere with internet access, and whatever time of day is convenient for you

Courses are designed for working professionals

Students are encouraged to think critically about real-life issues and apply what they have learned to solve problems in their professions and communities

Benefit from state-of-the-art teaching methods and health promotion strategies that will prepare you for the realities facing underserved populations and give you the tools to advance health equity

Start and Duration

Start every September (Fall semester), January (Spring semester), and June (Summer semester)

Earn a certificate in as little as 2 semesters, or learn at your own pace and earn it in 18 to 24 months

Paying for Your Education

Did You Know?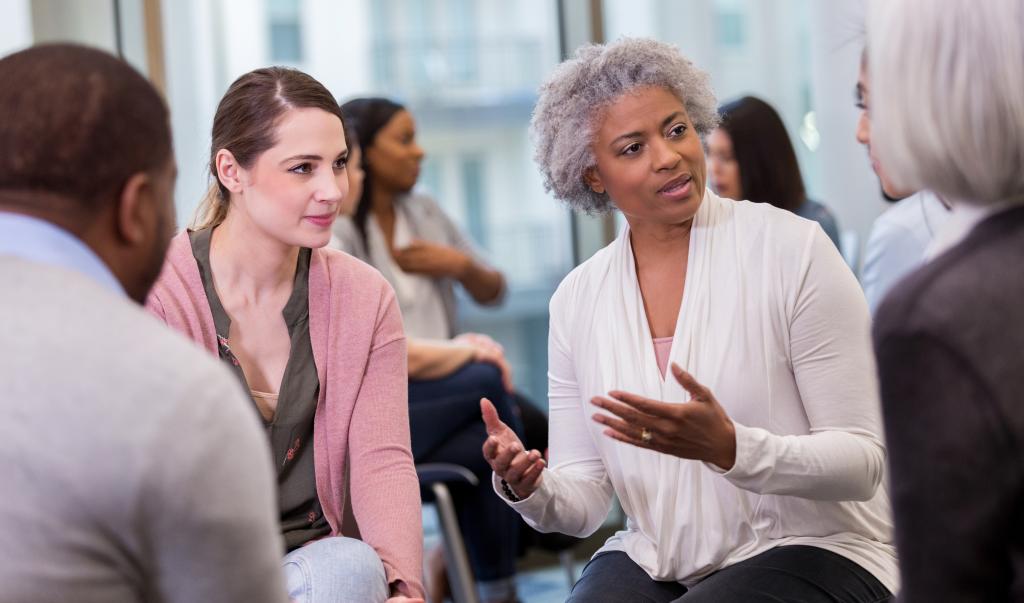 The Post-Baccalaureate Certificate in Health Disparities and Health Equity at Springfield College is guided by the core principle that health is a right, not a privilege. Before the onset of the COVID-19 pandemic, health equity was one of the greatest challenges facing the United States and the world. The pandemic and the national reengagement on issues of racial inequity have highlighted the urgent need for the United States to effectively tackle health equity and the possibilities for work and career opportunities for people with the requisite knowledge and skills. Springfield College faculty can assist graduate students and working professionals with the knowledge and skills needed to work towards health equity and social justice.
The 100% online certificate provides:
Academic training for individuals who wish to gain a new understanding of health promotion and health education through the lens of health equity and social justice

Individuals employed or planning to seek employment with the skills and knowledge required to succeed in academic, clinical, community, corporate, and government settings
Students in the certificate will:
Examine critical and complex health equity and social justice challenges, both nationally and internationally

Develop a deeper understanding of the economic, social, environmental, political, and health care issues impacting vulnerable populations

Gain the knowledge and skills to drive policy changes, evaluate needs, identify assets, and solve pressing health-related challenges
How to Apply:
Admissions Requirements
Complete the online application

An official transcript from each college/university you have attended is required. In order to be considered official, transcripts must be received directly from the original source, by email to graduate@springfield.edu or mailed to the college address: 
Springfield College
Office of Graduate Admissions
263 Alden Street
Springfield, MA 01109
International Applicants
In addition to the above admissions requirements, all international applicants from non-English speaking countries are required to submit:
Proof of English language proficiency by way of the TOEFL or IELTS: Other tests may be accepted on a case-by-case basis. Please refer to our language requirements for more information on acceptable tests, minimum scores, exemptions, and conditional acceptance. If your undergraduate degree was earned in the United States and you successfully completed college-level English, we will consider English language proficiency met.
Please note: Transcripts must be in English. If the transcript is not in English you will be required to submit a professional credential evaluation completed by any member of the National Association of Credential Evaluation Services (NACES). For this we recommend SpanTran, with its customized portal for Springfield College applicants. World Education Services or Josef Silny & Associates, Inc. are also recommended for your credential evaluations.
The Office of International Admissions can assist you with questions you may have about enrolling at Springfield College as an international student by emailing intladmissions@springfieldcollege.edu.
Application Deadlines
Domestic Students:
Applications are reviewed on a rolling basis as space is available.
International Students:
Fall
Application and Supporting Materials Deadline: May 1
Spring
Application and Supporting Materials Deadline: September 1
Summer
Application and Supporting Materials Deadline: February 1