Physical Education
Major
Combined Bachelor of Science with Teacher Licensure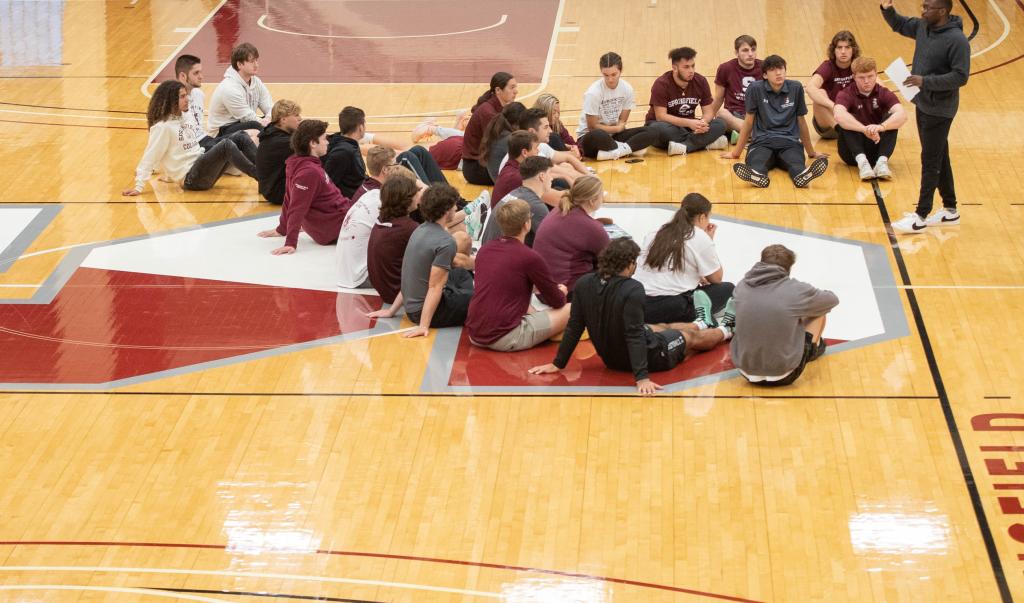 Springfield College has a solid reputation for helping to inspire and empower some of the best physical education teachers in the world. Our Physical Education teacher licensure major emphasizes the importance of facilitating skills, knowledge, and values to holistically educate each child. 
The program prepares a student to become an educator who is uniquely equipped to apply personal and professional knowledge in school settings. Initial involvement and hands-on experiences with school students begins in the first academic year and continues in public and private sectors throughout the four-year program.
Throughout their undergraduate education, students will be actively engaged in the principles and methods of teaching, while also receiving in-depth exposure to movement concepts and fundamental motor patterns, physical education activities for children, and outdoor adventure activities. Graduates are then eligible to apply for physical education initial licensure for grades PreK through 12.