Palette
Beyond our logo, color is the most recognizable aspect of our brand identity. The elements of our palette have been selected to reflect our bold, diverse community. Using color appropriately is one of the easiest ways to make sure our materials reflect a cohesive Springfield College brand.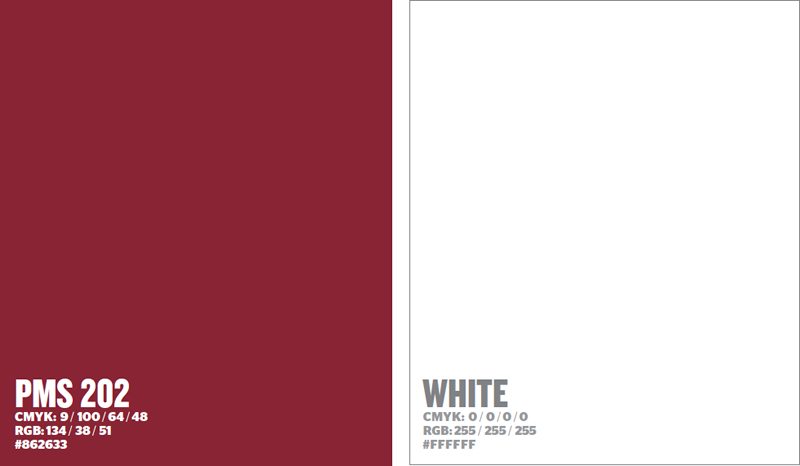 NOTE: When using color builds, always use the values listed here. They have been adjusted for the best reproduction on screen and in print, and will not match Pantone Color Bridge breakdowns.
---
Secondary Palette
The secondary palette represents our youthful energy and diversity. These colors work especially well as accents or background color washes.


PMS 262C


CMYK: 57/92/12/56




RGB: 81/40/79




#51284F



PMS 199C


CMYK: 0/100/72/0




RGB: 213/0/50




#D50032



PMS 1645C


CMYK: 0/75/75/0




RGB: 255/106/57




#FF6A39



PMS 461

(40%)




CMYK: 2/1/45/2




RGB: 233/223/151




#FDD26E



PMS 324C


CMYK: 53/0/23/0




RGB: 112/192/190




#70C0BE



PMS BLK 7C


CMYK: 35/35/33/92




RGB: 61/57/53




#3D3935



PMS 465C


CMYK: 9/29/66/24




RGB: 185/151/91




#B9975B



PMS WGIC


CMYK: 3/3/6/7




RGB: 215/210/203




#D7D2CB
---