When used thoughtfully, typography is a powerful brand tool that can add visual meaning to the message we convey. Springfield College's typography communicates clearly and cleanly, and it's flexible for a wide range of situations.
---
Typeface
Image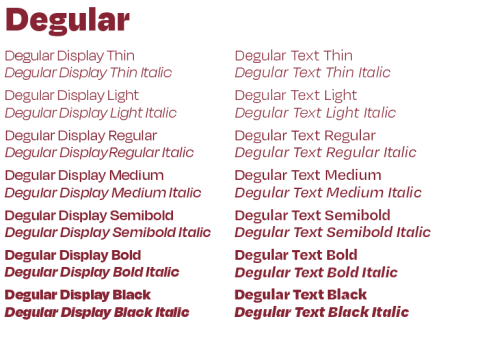 Image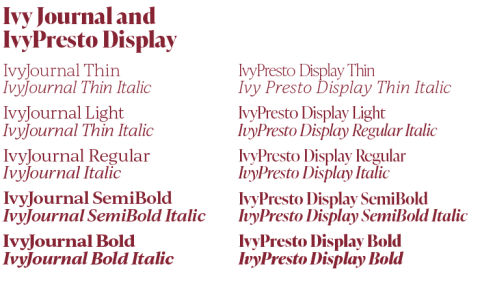 ---
Degular and Ivy Journal are Springfield College's primary fonts. Degular Display should be used as the primary headline font. However, in longer publications such as multipanel/ page brochures, Ivy Journal may be used in headlines to provide surprise and a touch of sophistication.
IvyPresto Display is Springfield College's secondary font. Do not use IvyPresto Display for text. Its contrast is too high to maintain legibility at smaller sizes. Use IvyJournal instead for text.
All of these fonts can be downloaded with a subscription to Adobe Creative Cloud.