Physician Assistant Studies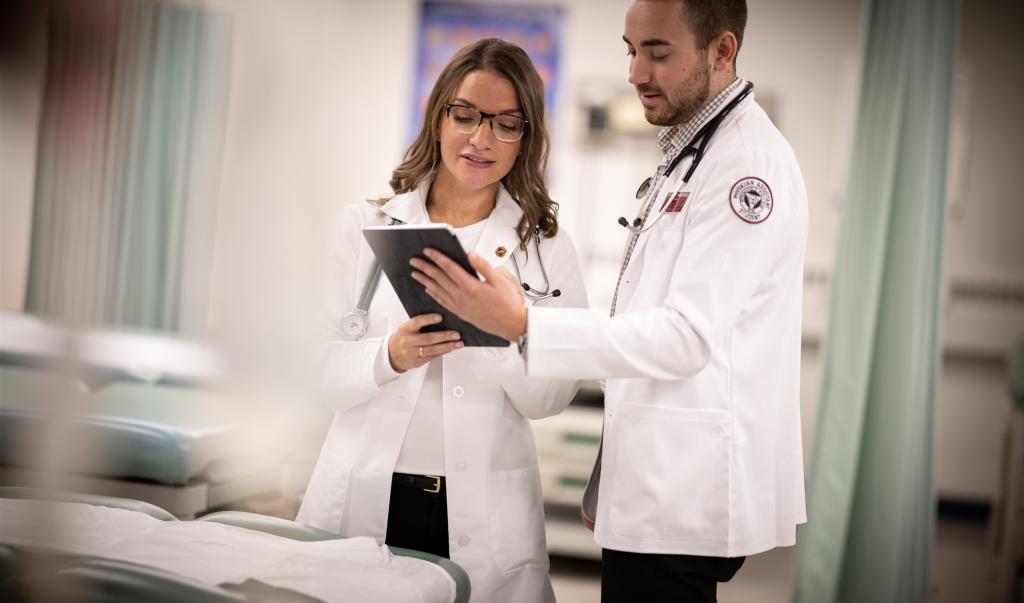 At the Springfield College MS in Physician Assistant Studies (PA) you'll receive the most comprehensive education available in the academics of medicine, combined with significant practical clinical experience in a variety of settings. Springfield College has become renowned for its unique blend of academic rigor and hands-on experience in the field of PA. 
Students who enter the two-year track (professional phase) have already earned a bachelor's degree and will be awarded a master's degree upon completion. Individuals interested in this track should note that these students complete the entire 27-month program, but for the sake of simplicity the track is referred to as the two-year track.
The 27-month, full-time graduate program comprises seven semesters (112 credits). Students typically attend classes daily from 8 a.m. to 4 p.m., with some exercises requiring longer attendance. Students are required to maintain a minimum of a 3.0 cumulative grade point average (GPA) with individual course grades remaining at "B" or higher. Additionally, students are expected to uphold professional standards of conduct.
Students will complete eleven 4-week clinical rotations in the fields of family medicine, inpatient medicine, pediatrics, emergency medicine, OB/GYN, psychiatry, surgery and the electives of their choice. The program has the responsibility of arranging the clinical instruction and supervision of each student. The program must approve each clinical site and retains the responsibility for student training and evaluation. Upon successful completion of the program, students are eligible to sit for the National Commission on Certification of Physician Assistant (NCCPA) National Certification Examination (PANCE) and apply for state licensure.
The majority of our students enter the physician assistant program through the six-year track. Preference for admission is given to students entering through the six-year track as long as all program requirements are met.
Graduate applications for the 2025 cohort will open on Monday, January 22, 2024 and close on June 1, 2024. All application materials must be submitted by June 1st in order to be considered for the program.