Occupational Therapy
Health Science: Pre-OT: BS, BS to MSOT, or BS to OTD
About This Program

Program Contact

Curriculum and Delivery

Courses offered on campus in Springfield, Mass.

Engage in a mix of classroom, laboratory, experiential, and fieldwork experiences

Become practiced in entry-level occupational therapy theory; evaluation and treatment techniques; clinical reasoning; evidence-based practice; client education skills; management skills; and interprofessional collaboration and teamwork

View a sample schedule
Download the shadow hours log (PDF)

Career Opportunities

Paying for Your Education

Facebook

Upcoming Events

Sunday, October 29, 2023 at 9 a.m. - 2 p.m.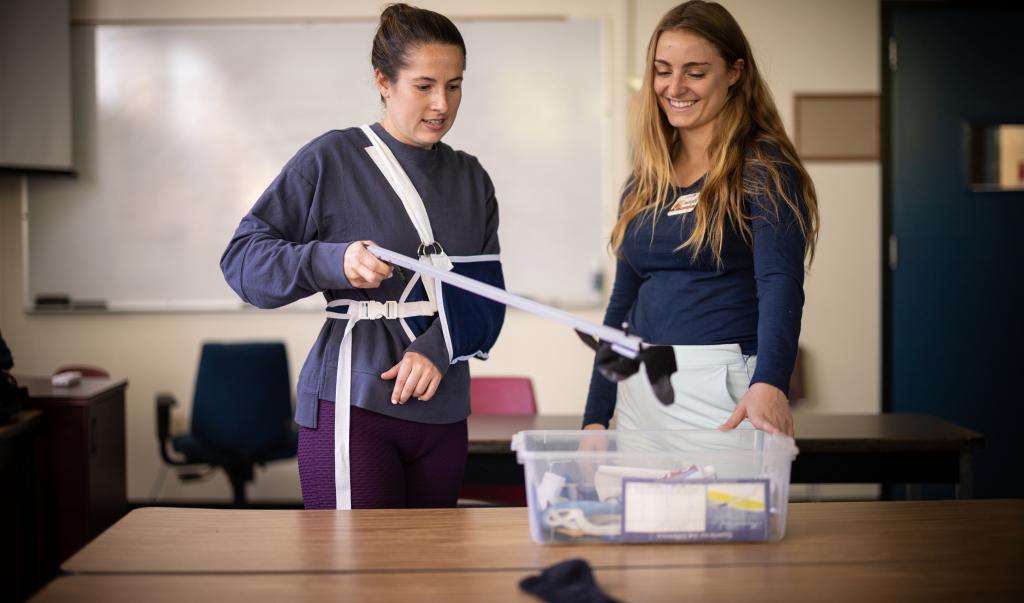 Springfield College offers multiple pathways for you to pursue a career in the field of occupational therapy. As a student in the Health Science: Pre-Occupational Therapy program you will have the option to continue on to a graduate level program in occupational therapy.
During the undergraduate portion of the program, you will engage in courses and practica required for the occupational therapy degree, the health science degree, and the College's general education requirements. Upon successful completion, you will have the option to pursue either Springfield College's entry-level MSOT or OTD program.
BS: Graduates will receive a BS in Health Science: Pre-OT
BS to MSOT: Graduates will receive a BS in Health Science: Pre-OT and a MS in Occupational Therapy in 5 and a half years
BS to OTD: Graduate will receive a BS in Health Science: Pre-OT and a OTD in 6 years
Students can select which entry-level degree option (MSOT or OTD) they would like to pursue after the first year of graduate study (fourth year of program). Graduates of the MSOT or OTD program will be eligible to take the board exam, become licensed, and work as an occupational therapist.
Graduate classes, held on campus, are followed by 6 months of full-time fieldwork in at least 2 settings. With hundreds of full-time fieldwork sites across the country, the Springfield College Occupational Therapy programs offer a wide range of experiences working with people with differing disabilities and conditions, using different treatment approaches, in various practice settings.