School of Health Sciences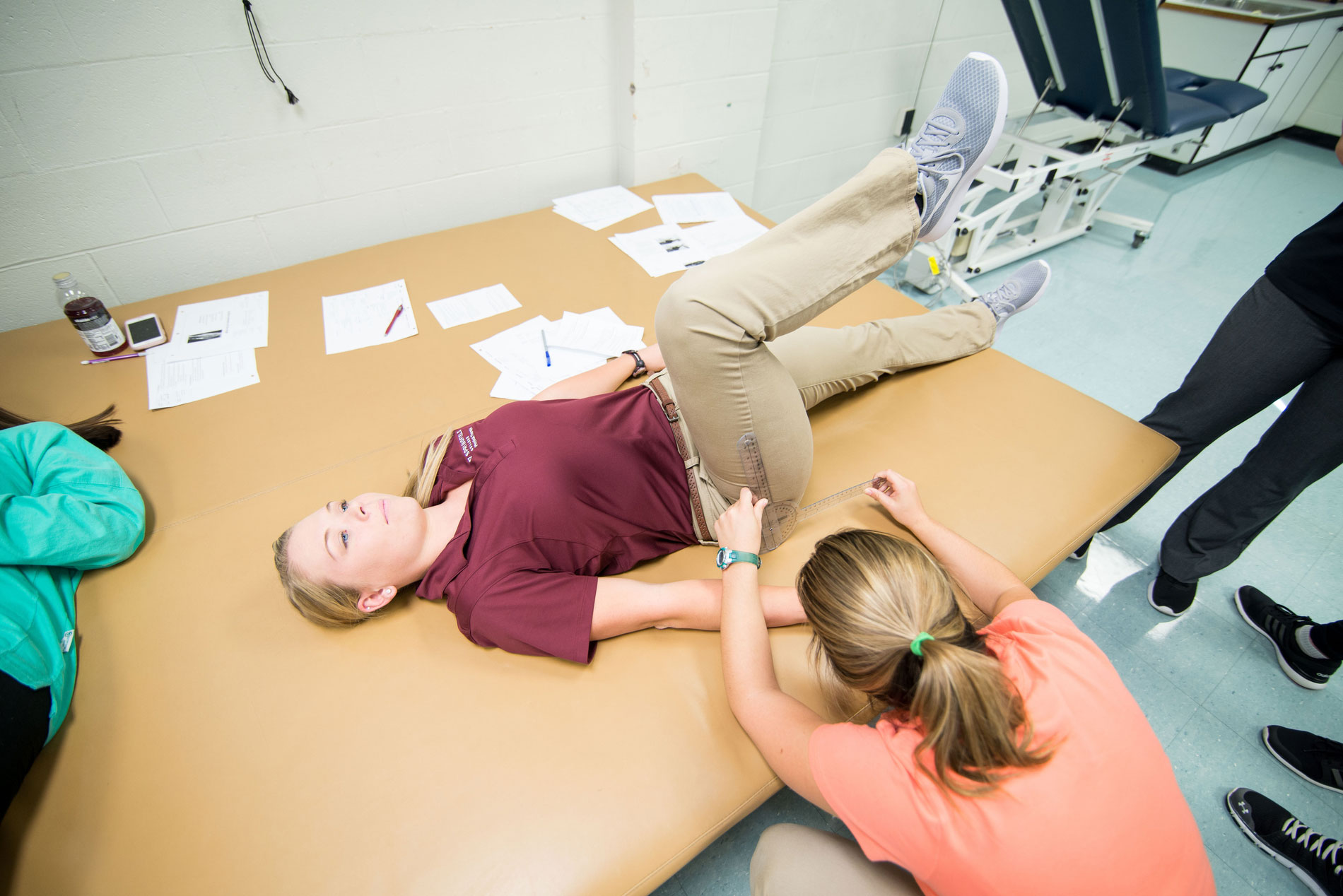 School of Health Sciences
Welcome to the School of Health Sciences!
Collaborate with us in your development of spirit, mind, and body to be the best health professional and world citizen you can be.
In the School of Health Sciences, we join forces locally and globally to advance health-related education, service, research, outreach, and leadership. Our work reflects the Humanics philosophy of Springfield College: education of the whole person for leadership in service to others. We offer undergraduate and graduate degree programs in Physical Therapy, Occupational Therapy, Physician Assistant Studies, Communication Sciences and Disorders, and Health Science, plus a minor in Health Administration. Take advantage of enriching opportunities for certification as an Emergency Medical technician, and soon-to-be available certificates in Gerontology and Global Health.
Opportunities abound, locally and globally, for clinical engagement in our health disciplines.  Come learn about the life-changing opportunities to engage in interprofessional global health experiences in underserved communities in the United States, Haiti, Trinidad and Tabago, China, and Malaysia.  
Learn about truly interprofessional practice from master clinicians in diverse fields. Take advantage of clinical practice opportunities throughout the country. Consider a special intergenerational living arrangement through our Students in Residence Program in a world-class retirement community right on our campus.
We welcome you to explore the web sites of our four departments: Health Sciences, Occupational Therapy, Physical Therapy, and Physician Assistant Studies.
Warmly,
Dean Brooke Hallowell, Ph.D., CCC-SLP, ASHA Fellow
Ernest Health Scholarships in the Health Sciences
The School of Health Sciences is pleased to offer $5,000 scholarships to undergraduate and graduate students admitted to any program in the School, with the aim of enhancing diversity, equity and inclusion in the School, and in the health sciences professions. Scholarships may be renewed each year for up to three years. Continued funding is contingent on the student's good standing in terms of academic performance and the student code of conduct. Consistent with priorities in the School and College, applicants will be required to demonstrate a commitment to equity, diversity, inclusion, and anti-racism. 
Application review will begin in mid-March for Summer and Fall term entry and in mid-August for students wishing to matriculate in the Spring term.
Students admitted to programs in the School of Health Sciences will receive an application for the Ernest Health Scholarship with their acceptance letter.