English
Major or minor
Bachelor of Arts
About This Program

Program Contact

Curriculum and Delivery

Our

Experiential Major Map

helps you visualize and design your journey

Courses offered on campus in Springfield, Mass.
Concentrations in Creative Writing or Professional Writing

Develop valuable communication and critical thinking skills

Enrich life by contributing to the artistic community

Experience a variety of career options

Learn from highly qualified and dedicated faculty members

Experience a variety of opportunities to explore their subject and gain experience 

Career Opportunities

Paying for Your Education

Upcoming Events

Sunday, October 22, 2023 at 9 a.m. - 2 p.m.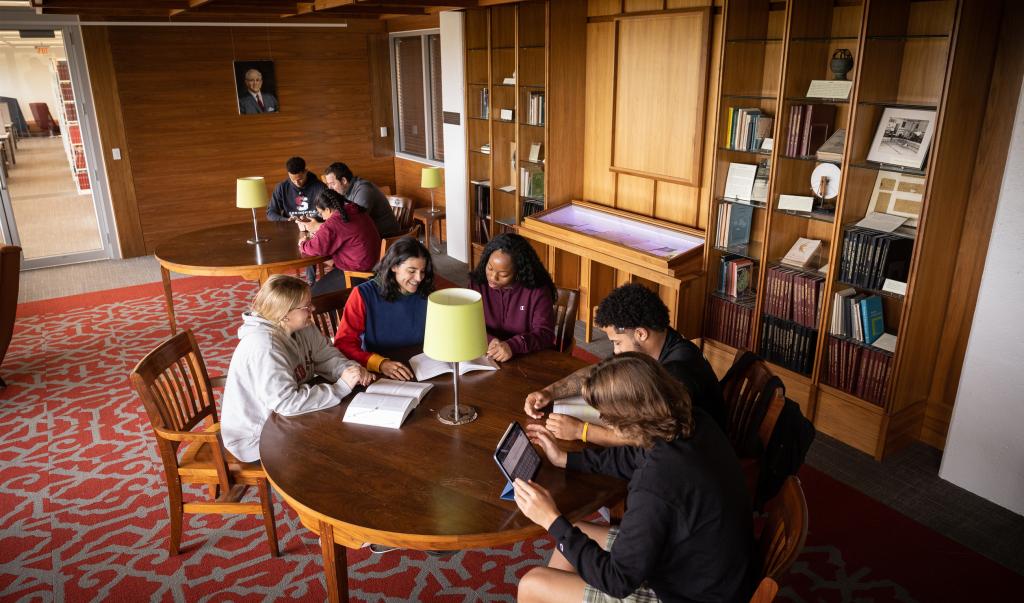 The English major at Springfield College is designed to increase students' abilities in oral and written expression, to develop their proficiency in reading and analyzing literature, to stimulate their appreciation, awareness, and understanding of the fundamental human problems and situations revealed in great literature, and to further develop their skills and techniques in the communicative arts. 
Springfield College English majors may choose a concentration in either creative writing or professional writing. They also often minor or double-major in a related field, and contribute to one of our campus publications, like the Alden Street Review, our literary journal; The Student, our weekly newspaper; or The Pride Sports Journal, our athletics magazine. English majors may also opt to seek licensure as a teacher of English at the secondary level or licensure as an elementary teacher. 
As a graduate from the English major, you'll have dozens of careers at your fingertips, including in the fields of education, journalism, research, government, publishing, advertising, technical or creative writing, and editing. Law schools, graduate programs, and nonprofit organizations especially value English majors for their highly-developed skills in critical thinking, writing, researching, and communication.