About This Program

Program Contact

Curriculum and Delivery

Flexible scheduling formats to meet your needs.

Start Dates and Duration

Starts in Fall, Spring, and Summer semesters
Students can begin their bachelor's degree at the start of any of the three terms 
Students transferring in undergraduate credits and earning credits for what they've already learned through work and life experiences can often finish in 16 months
Full-time students with associate's degrees often finish the program in 16 to 24 months
Part-time students or those students with fewer transfer or prior learning credits will take longer to complete the degree
A minimum of 45 credits must be earned through courses taken to earn a degree from Springfield College

Paying for Your Education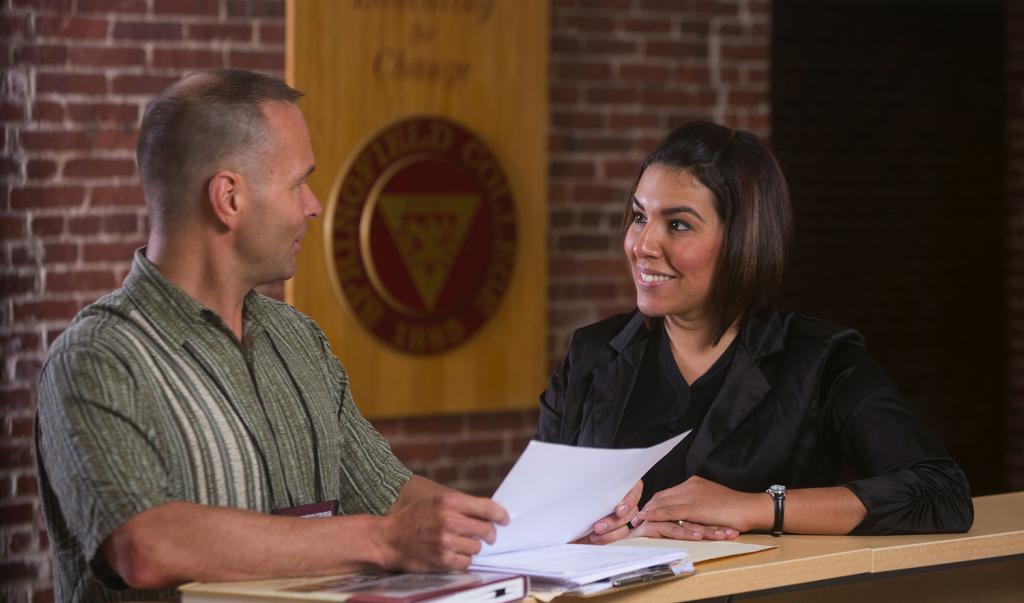 The Human Services major at Springfield College is designed for the adult-learner who has a desire to start or continue in a career in the field of human services. Students have the option to complete their bachelor's with or without a concentration. Class sizes are small, and students are expected to actively participate in class discussions and the learning process. Students are graded based on group discussions, writing projects, and oral presentations.
The practice-oriented curriculum includes contributions from part-time faculty who are directly involved in agency and community work. The result is that we have a faculty with the flexibility, resources, and expertise required to address academics as well as new developments in human services practice and delivery.
The BS in Human Services enables students to:
Build leadership skills to serve the community
Develop critical thinking and social analysis skills
Learn about the history and future of human services, and integrate theory and practice in classroom, workplace, and community
Human services is a broad field spanning professions in the non-profit and public sectors in such areas as:
Alcohol and drug abuse prevention and treatment
Elder care, group homes, and human services work
Social and welfare reform and advocacy
Youth work and earn childhood development
Law enforcement, corrections, and probation
Nonprofit and public management
Life skills and mental health counseling