About This Program

Tuition

Bachelor's: $6,180 per semester, full-time
Per credit hour: $515

If you have questions regarding admissions, please call (413) 748-3630, or request information here.

Available at the following campuses

Choose a Concentration

Add a Minor

Looking for a master's degree?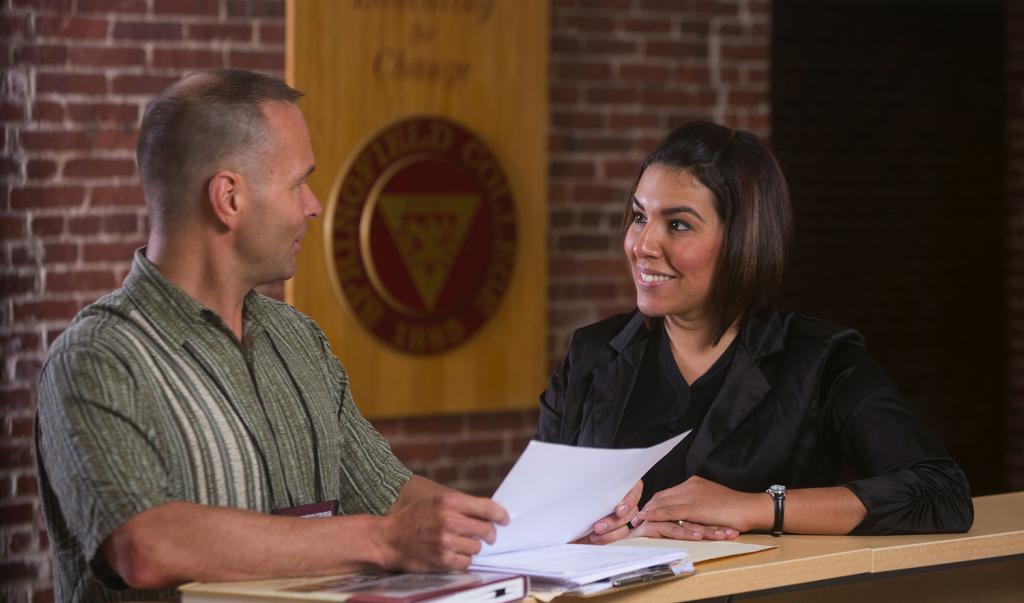 Now is the time to start your academic program online.
Students have the option to complete their bachelor's with or without a concentration. Class sizes are small, and students are expected to actively participate in class discussions and the learning process. Students are graded based on group discussions, writing projects, and oral presentations. Full-time students with associate's degrees often finish the program in 16 to 24 months. However part-time students or those students with fewer transfer or prior learning credits will take longer to complete the degree.
Students transferring in undergraduate credits and earning credits for what they've already learned through work and life experiences can often finish in 16 months. A minimum of 45 credits must be earned through courses taken to earn a degree from Springfield College.
Springfield College offers a trimester program, with terms beginning in the Fall, Spring, and Summer.  Students can begin their bachelor's degree programs at the start of any of the three terms. 
Concentrations in this program include addiction studies and early childhood education.
The Bachelor of Science degree in Human Services enables students to:
Build leadership skills to serve the community
Develop critical thinking and social analysis skills
Learn about the history and future of human services, and integrate theory and practice in classroom, workplace, and community