School of Physical Education, Performance and Sport Leadership - Graduate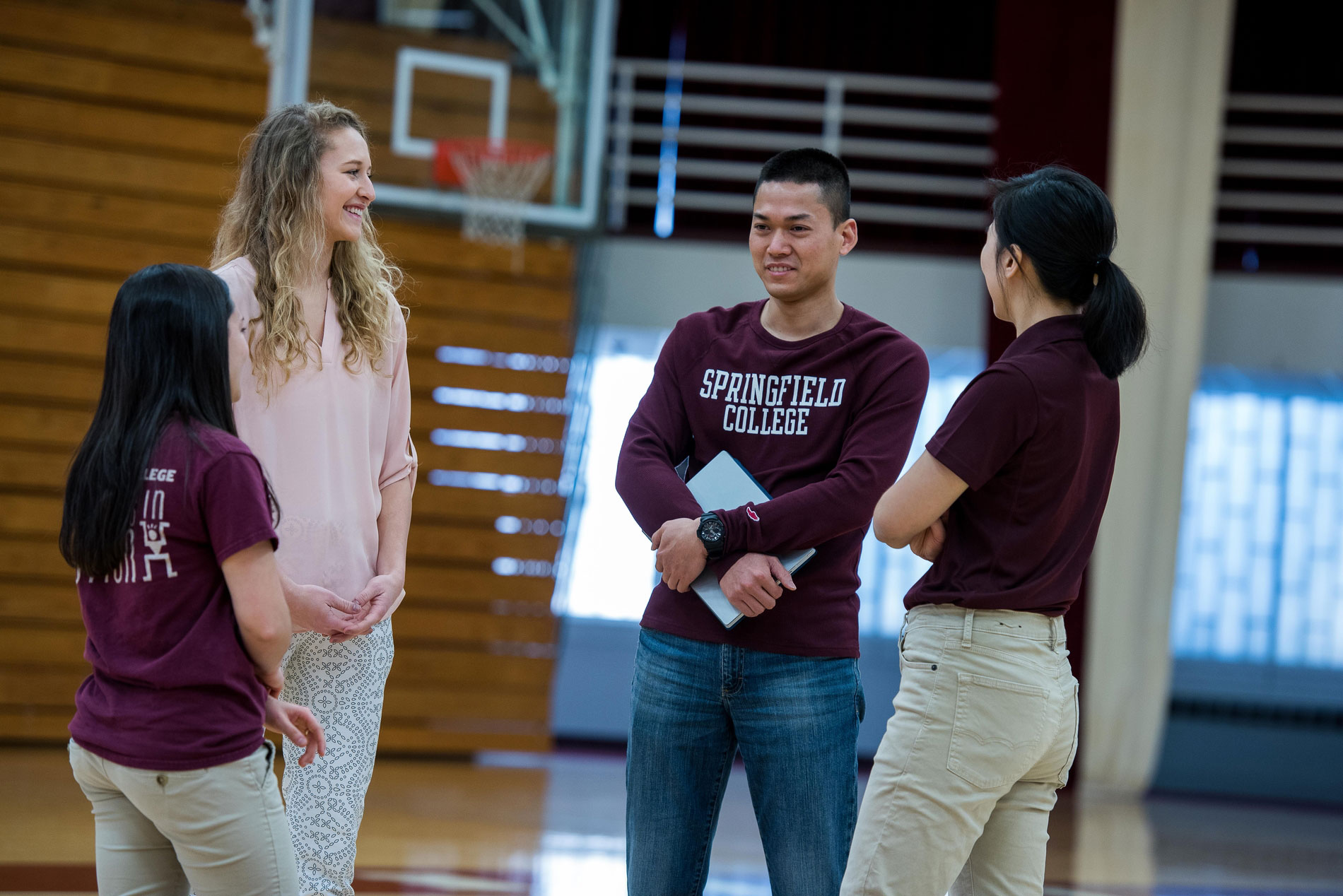 School of Physical Education, Performance and Sport Leadership
If your goal is a career in sport, strength and conditioning, health promotion and disease prevention, physical education, coaching, exercise physiology, exercise psychology, athletic training, athletic administration, or recreational activities, then Springfield College School of Physical Education, Performance, and Sport Leadership will prepare you to excel.
School Mission
The School of Physical Education, Performance, and Sport Leadership is dedicated to the College's mission of the Humanics philosophy through enhanced curricula that offers purposeful experiential learning and expansive content knowledge. These educational experiences prepare our students to meet the progressive rigors of their careers. Our students are encouraged to be critical thinkers and change agents in their chosen fields of endeavor. We pledge our commitment to function as a collegial community dedicated to innovative teaching, meaningful community and professional service, and productive scholarly endeavor.
Real World Experience
We have placed student interns with ESPN, the New England Patriots, the Boston Celtics, Disney World, Boston Children's Hospital, Connecticut PGA, Cooper Aerobic Institute, the Buffalo Bills, Stowe Mountain Resort, National Park Service, the universities of Tennessee, Texas, Auburn, and Massachusetts, YMCAs, and with many other sites. A large majority of our graduates secured their first jobs because of their exceptional performance in these high-quality learning experiences. We place student teachers within a 90-mile radius of the College for supervision and Massachusetts teacher licensing purposes. Springfield College's eminence in sport, wellness, physical education, nutrition, exercise science, athletic training and recreation is the result of:
Excellent design of our programs
Commitment and dedication of our expert faculty
High quality of our students
Competency and achievement of our alumni
If you're up to the challenge of top-quality professional preparation at a truly prestigious institution, we'd like to hear from you.
East Campus Outdoor Learning Center
The School of Physical Education, Performance, and Sport Leadership also houses a center: East Campus Outdoor Learning Center. The East Campus Outdoor Learning Center is focused on the development and implementation of experiential programming. Through facility rentals, team-building programs on the challenge course, and summer camp, participants are introduced to a variety of experiences focused on self-development. The center also serves as our outdoor classroom for many of the adventure education and recreation management courses.
Thank you for your interest in the School of Physical Education, Performance, and Sport Leadership. Please let us know if we can assist you in any way.
American Kinesiology Association Membership
The School of Physical Education, Performance and Sport Leadership is a member of the American Kinesiology Association.
An advocate for kinesiology at the national and international levels, the American Kinesiology Association supports educational opportunities in the fields of exercise science and sport studies, health education and physical education, and sport management and recreation management.